Setting up Mozilla Thunderbird as Your Email Client in Mac
---
Thunderbird is a free local email client provided by Mozilla Foundation. The following steps shall help you configure an Email Account in Mozilla Thunderbird in Mac.
Go to http://www.mozilla.org/en-US/thunderbird/ and download the application to your local system.
To install Thunderbird in your Mac, follow the steps in the help guide provided by Thunderbird available at https://support.mozilla.org/en-US/kb/installing-thunderbird-on-mac.
Go to 'Applications >> Thunderbird' as shown in Figure 1
Upon doing so you shall land on the 'Account Setup' page where you need to fill in necessary details like 'Your full name', 'Email address' and 'Password' as shown in Figure 2.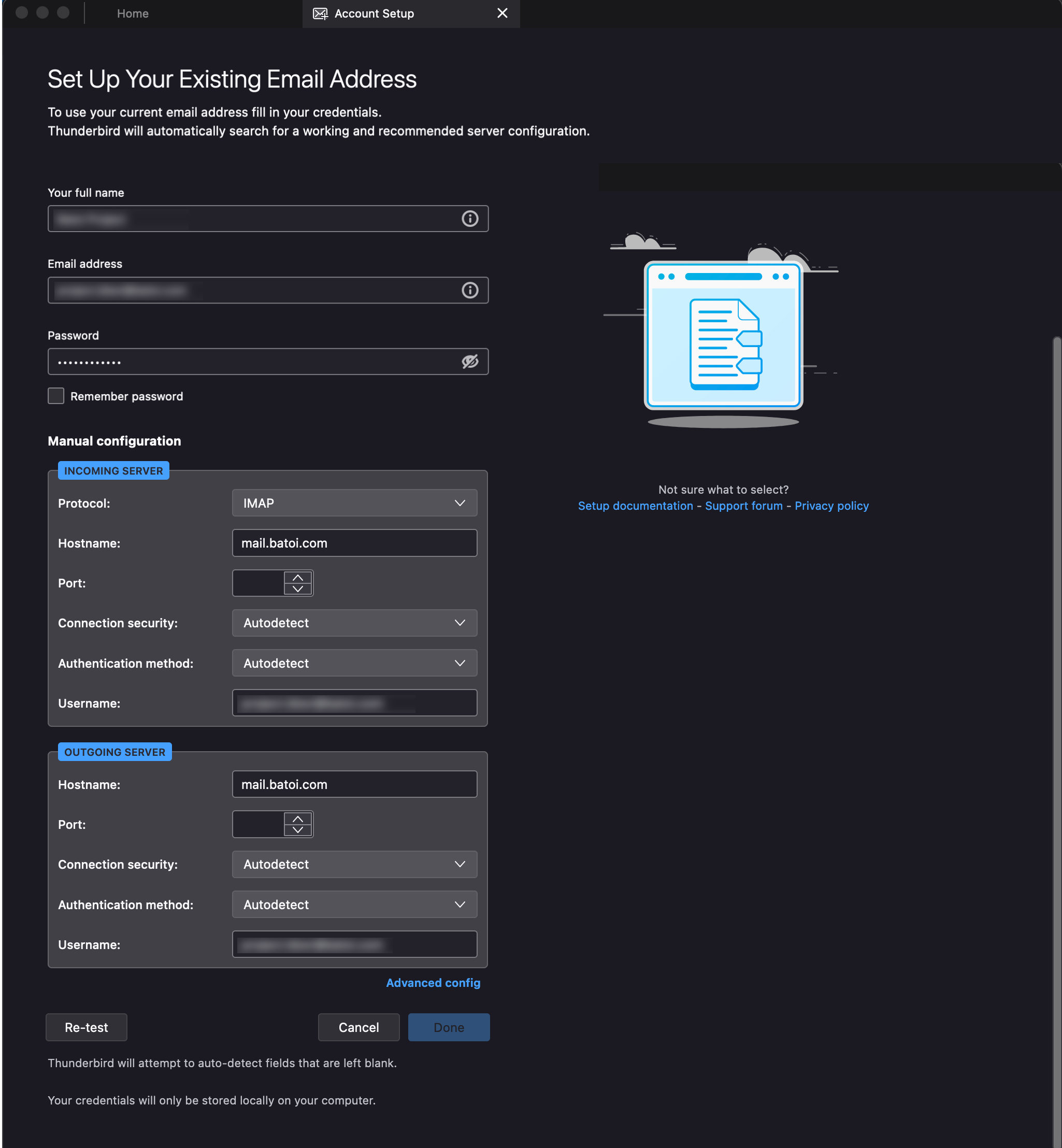 Click on the check box 'Remember password' if you want Thunderbird to remember your account password.
By default, Thunderbird will automatically find the server settings. If the settings are correct, you click on 'Done' to complete your account setup.
If you would like to set up Thunderbird manually, click on 'Set up manually' and select the 'Protocol' as 'IMAP' and enter the 'Hostname' as per the details received from Batoi Priority Support Team.
After entering all the details click the button 'Re-test' and Thunderbird will start configuring your email account.
Your email is now set up and ready to use.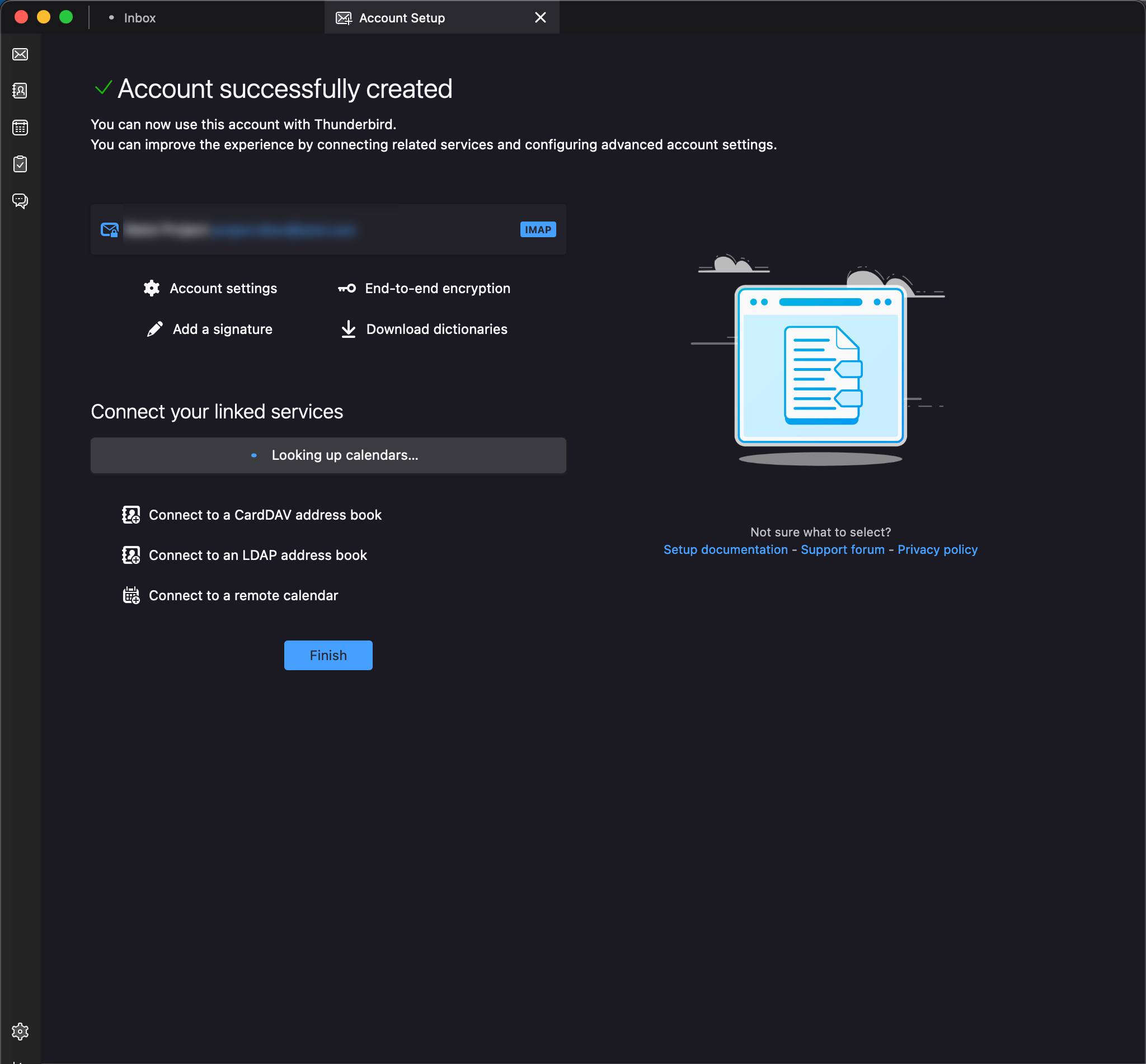 In the box that appears now, you can choose to set Thunderbird as your default email client and tick the options you want to use Thunderbird as default for, for example, Calendar. When you have chosen your options, click on Set as Default. If you don't want to use Thunderbird as the default email client, click on Skip Integration as shown in Figure 4.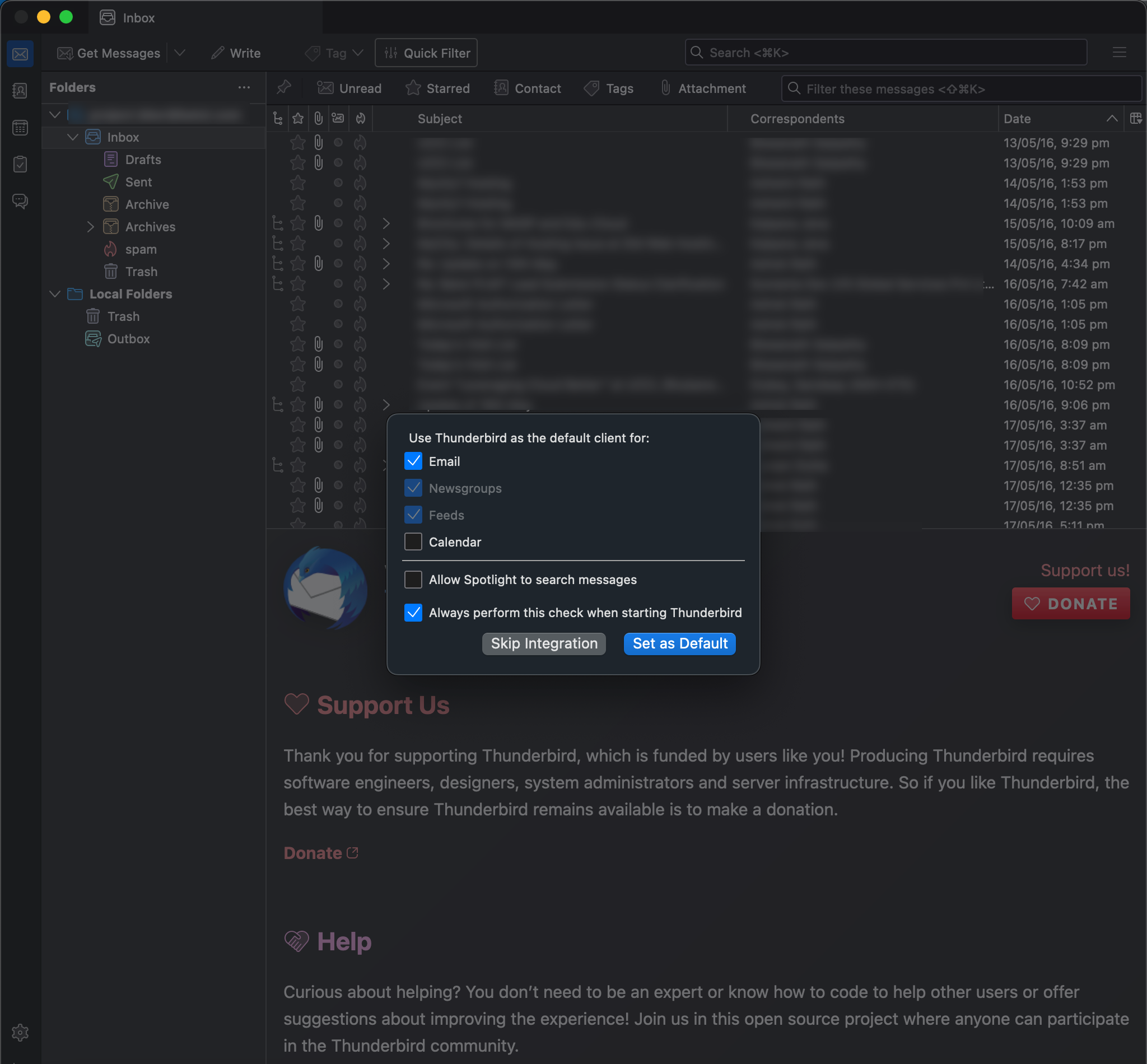 ---