How to Fix the Error '0x800CCCDD' in Microsoft Outlook with IMAP Server?
---
This article gives the detailed information on how you can fix the error '0x800CCCDD' in Microsoft Outlook with IMAP Server by following the provided steps.
Error
While sending or receiving email messages in Microsoft Outlook, you may receive an error message that is similar to the one as shown in Figure 1.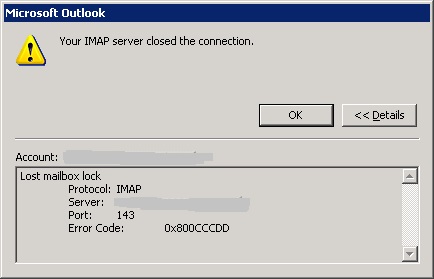 Cause
Outlook error '0x800CCCDD' generally occurs because of IMAP connection in Microsoft Outlook, as IMAP is a highly advanced genre of protocol to handle emails over network and does not need any settings so as to synchronize emails from the server to the local machine (email client). It automatically syncs the entire database and other updates from the server when a user initiates Microsoft Outlook. When users define a specific time schedule to manage incoming and outgoing emails it leads to such errors. Scheduling time interval for sending and receiving emails is a good option if you are working with a POP3 account.
Resolution
To resolve this behavior follow the steps as mentioned below.
Open 'Outlook'. Click on the 'Tools' menu as shown in Figure 2.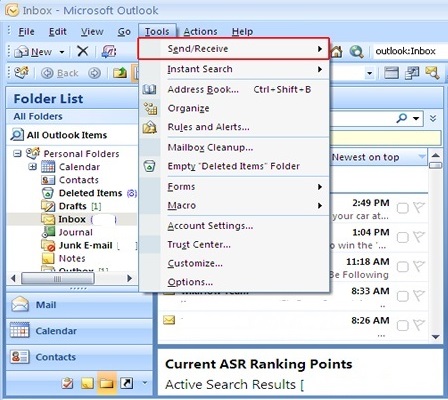 Now, click on the 'Send/Receive Settings' under the 'Send/Receive' option as shown in Figure 3.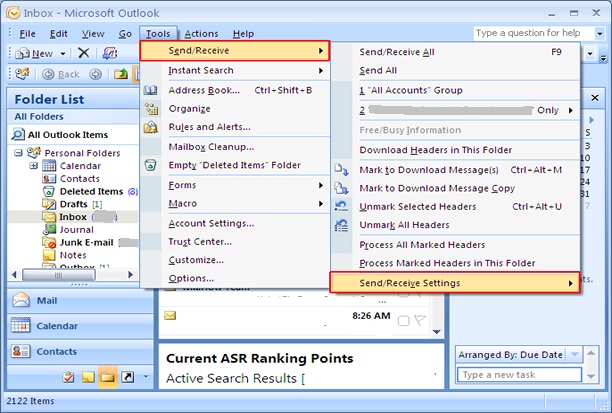 Choose and click on 'Define Send/Receive Groups' option as shown in Figure 4.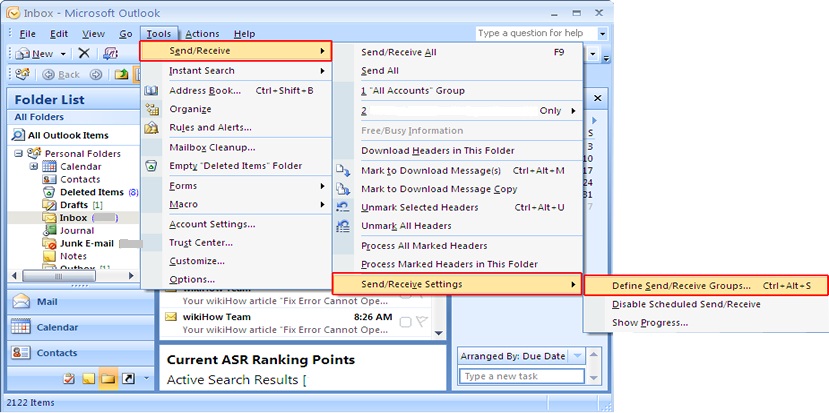 Upon doing so the following screen shall appear as shown in Figure 5. Under the 'Send/Receive Groups ' window, disable 'Schedule an automatic send/receive every "X" minutes dialog box under the 'Settings for the group All Accounts'.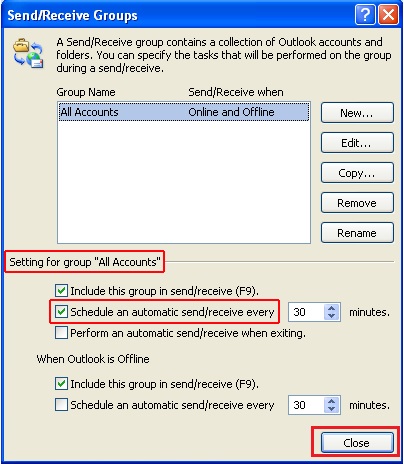 Click on 'Close' and restart 'Outlook'.
Try sending yourself a test e-mail message to make sure it works.
---