Setting up POP or IMAP Email on an Android Phone
---
This article provides detailed information on how you can setup POP/IMAP mail on your android phone by following the step by step instructions.
From the Home Screen or Application Menu, click the 'Mail' icon as shown in Figure 1.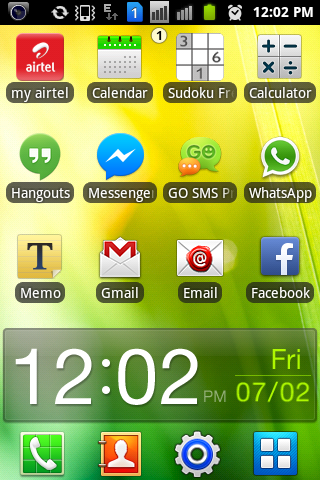 Then click the 'Menu' button on your phone to bring up additional setting options as shown in Figure 2.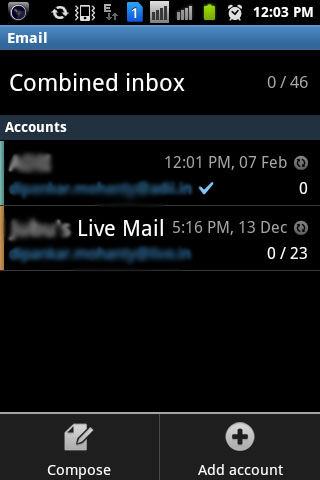 Click 'Add account' and the account add screen will open as shown in Figure 3. Give your full 'Email ID' and 'Password' and click 'Next'.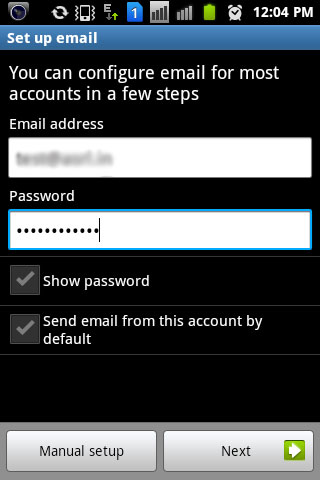 After the email address and the password gets verified, the next screen will appear where you can choose your account type as shown in Figure 4. Here you need to choose 'POP3' account type and it will proceed to next screen as shown in Figure 4.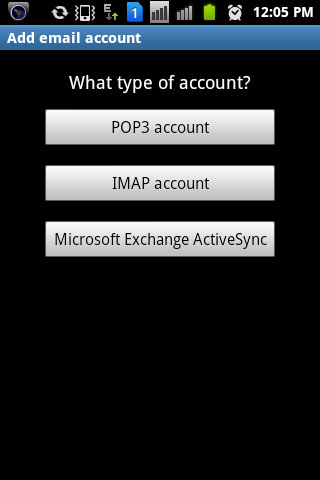 Here you need to give your 'POP3' account details, like 'Username' which will be your email ID, ''Password', 'POP3 Server' which will be 'mail.your domain name'. The rest thing you do not need to change. Let the default 'Port' which will be '110' as it is. Then click 'Next' to continue as shown in Figure 5.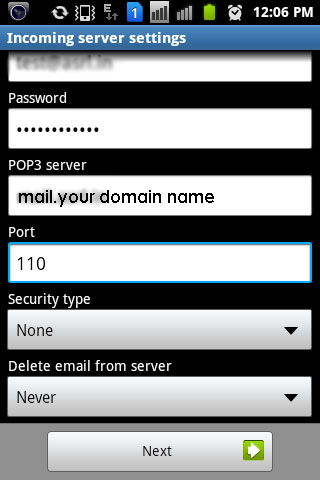 Now it is time to set the 'SMTP (Outgoing Server)' details. Fill the details just as the 'POP3' server details, but here give the 'Port' number as 25 and click 'Next' button as shown in Figure 6.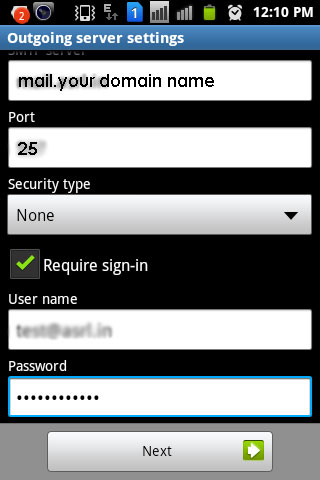 In the next screen you can select the 'Email Check Frequency'. You can set the frequency as per your requirement as shown in Figure 7 and then press 'Next'.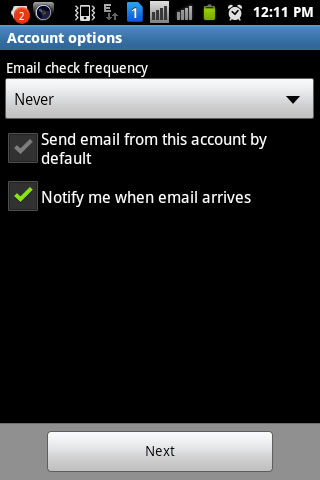 In the next step you can set the 'Account Name' and 'Your Name in the outgoing message' as shown in Figure 8. After setting the details click Next.
Now your 'Inbox' is created and you can see the emails getting downloaded to your newly created email ID's 'Inbox' as shown in Figure 9.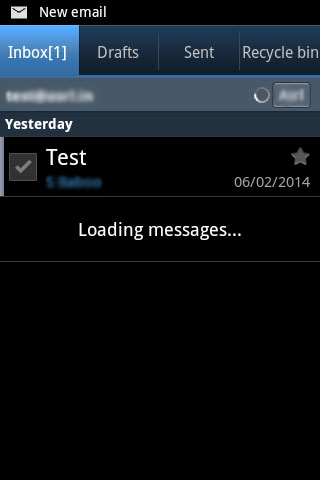 Now you are all set. Save the settings and then touch the Mail icon to begin retrieving your emails.
---