How to Fix the Error '0x800CCC1A' in Microsoft Outlook?
---
This article provides detailed information on how you can fix the error '0x800CCC1A' in Microsoft Outlook.
Error
While sending or receiving email messages in Microsoft Outlook, you may receive an error message that is similar to the one as shown in Figure 1.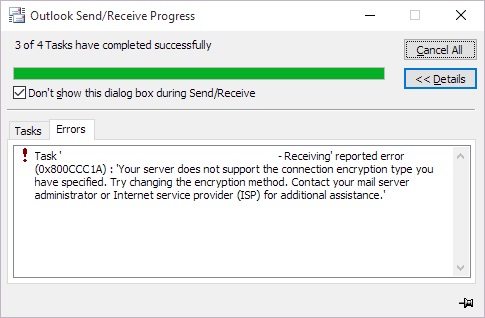 Cause
Outlook error '0x800CCC1A' generally occurs when the Outlook mail server doesn't support the connection encryption that you have specified, i.e. if wrong port number for the outgoing (SMTP) server or for the POP incoming server is specified, particularly, with SSL enabled on the wrong port number.
Resolution
To resolve this behavior, do not use SSL encryption for your e-mail account in Outlook. Use the following steps as mentioned below.
Go to 'Tools'>>'Account Settings' as shown in Figure 2.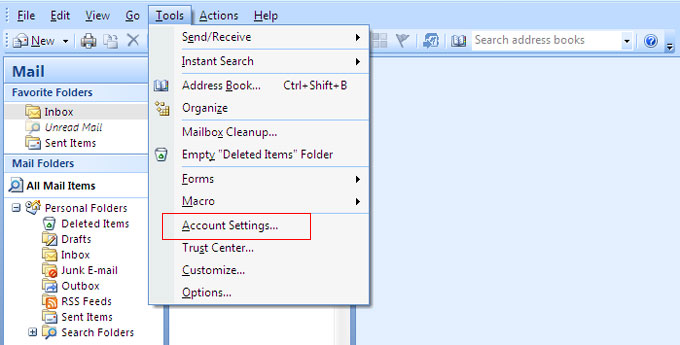 When the 'E-mail Accounts' window opens up, select the email account which needs modification and click on 'Change' as shown in Figure 3.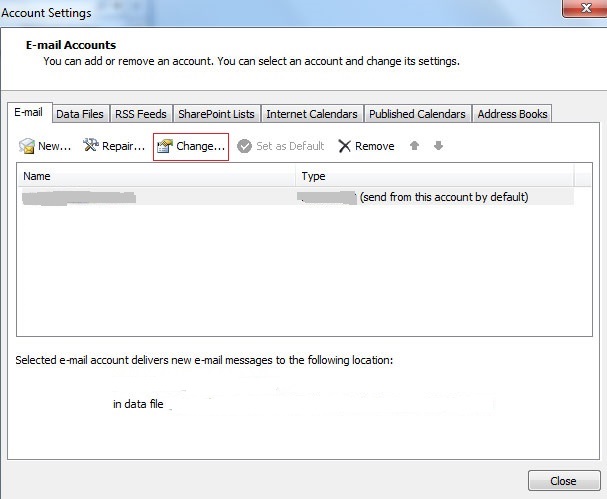 Then, click on 'More Settings...' as shown in Figure 4.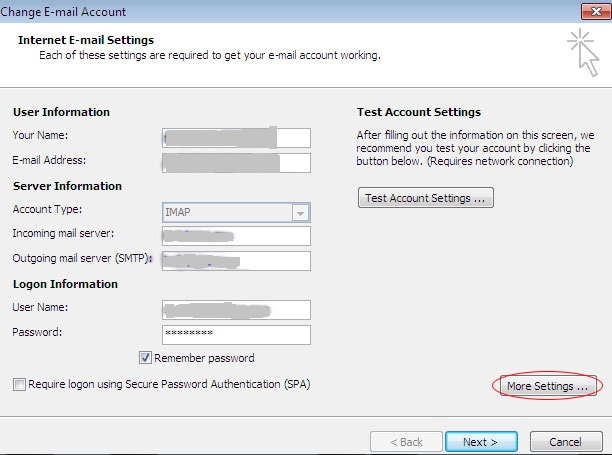 Click on 'Advanced' tab in the 'Internet E-mail Settings' window and uncheck 'This server requires an encrypted connection (SSL)' under 'Incoming Server'.
Click on 'OK'>>'Next'>>'Finish'
Click on 'Close' and restart Outlook.
Try sending yourself a test e-mail message to make sure it works.
---