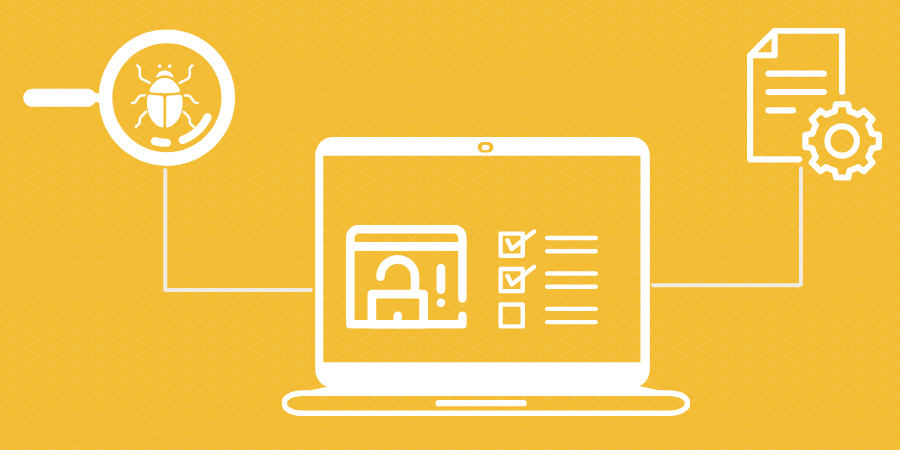 There were two pandemics in 2020, the first was COVID-19, and the second was a cyber pandemic brought on by the latter. Attacks and threats increased by over 600% in the first six months of the pandemic. These attacks were also more sophisticated and prolific, with an attack happening once in 39 seconds at the start of the pandemic. Now in 2021, this has increased to one every 10 seconds. With remote working and an increase in cyberattacks, no wonder all sizes of businesses are worried.
This is where VAPT steps in. Perhaps you are wondering what this stands for - it's a new concept that describes a range of cybersecurity assessment services that helps you identify cybersecurity vulnerabilities across the organization's IT network/estate. VAPT stands for Vulnerability Assessment and Penetration Testing.
The meaning of VAPT can vary across different jurisdictions and continents; it can be seen as a whole for a subset of services or a single combined offering. VAPT could be automated vulnerability assessments or mean human-led penetration, or even an in-depth red team operation.
Why Do Businesses Need VAPT?
With cybercriminals' toolsets and tactics evolving and becoming more sophisticated by the minute, it's essential to test your cybersecurity regularly.
VAPT helps protect your business by providing you with visibility across your security infrastructure, highlighting weaknesses, and providing guidance on addressing them; VAPT can help you achieve and maintain compliance with GDPR, ISO 27001, PCI DSS, SOX, and HIPAA. Even if you use VAPT just for compliance reasons, you will be able to spot vulnerabilities and keep your assets safe.
What Services Can VAPT Offer?
Since VAPT is a broad definition, let's look at what services and assessments it could include:
Vulnerability Assessments: A Vulnerability Assessment is a quick review of networked devices, servers, and systems to identify vulnerabilities and misconfigurations that a cyberattacker could exploit. Generally speaking, VA's are conducted on internal devices and can be carried out every day if the need arises.
Penetration Testing: Penetration Testing, also known as PT or PenTest, is a multi-layered, in-depth expert-driven assessment that identifies various routes an attacker could use to breach your network. On top of the vulnerabilities, it also identifies the potential damage that a breach could cause. Assessments can use a combination of machine and human-led techniques.
Types of Penetration Testing:
Internal and External Infrastructure
Web Application
Build and Confidence Review
Wireless Network
Mobile Application
Social Engineering
Red Team Operations - A red team operation is the most sophisticated and in-depth security assessment available today. It is an extended form of an assessment conducted over two weeks or more - utilizing adversarial techniques and intelligence to simulate real-world cyber threats on the organization's infrastructure and test its ability to detect and respond.
Do you know your cybersecurity ROI? Probably not, as long as no attacks happen, you could consider your spend well invested. However, with VAPT's comprehensive and integrative approach, you can gauge how much a successful cyberattack might cost you. With an average attack up to $2 million, now is the time to start taking VAPT seriously.