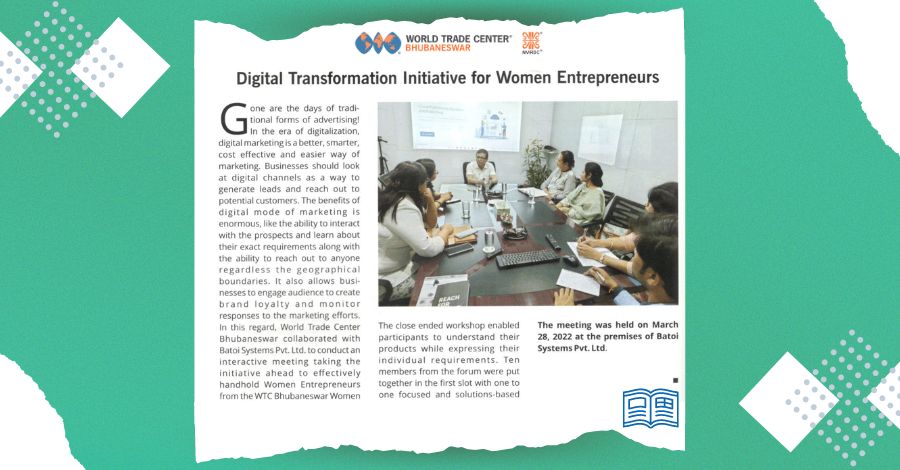 In recent years, women entrepreneurs have been seen stepping into new sectors and are accomplishing their objectives. The COVID-19 pandemic has transformed the way organizations are operating and are conducting businesses. The pandemic has accelerated the need for deeper digitalisation.
Keeping this in view, a one-to-one focused and solutions-based discussion on digital hand holding session was organised by World Trade Center Bhubaneswar, in collaboration with Batoi on March 28, 2022. The session aimed to handhold women entrepreneurs in leveraging digital infrastructure for promoting business through e-commerce and digital marketing.
As many as ten women entrepreneurs from the WTC Bhubaneswar Women Forum, from different industry verticals, participated in the session.
The session enabled the participants to understand their products while expressing their individual requirements.