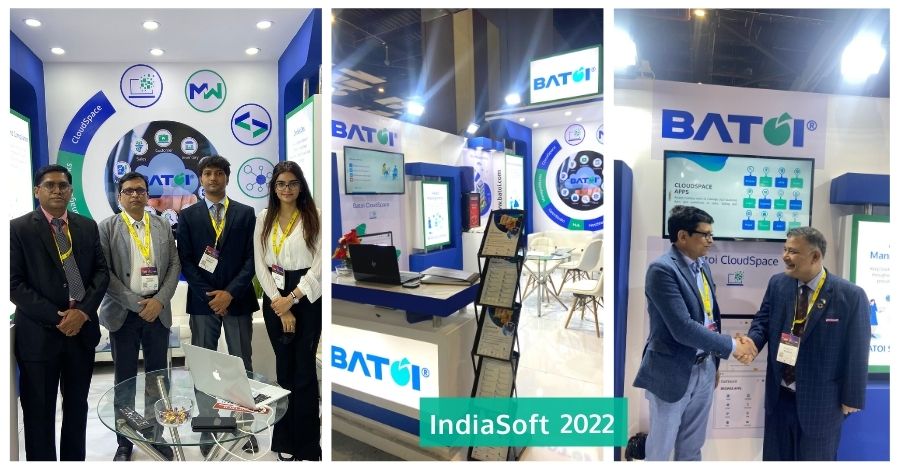 Batoi participated in IndiaSoft 2022 on March 23-25. Our flagship product, CloudSpace, was showcased at booth number 4.262, and received great interest and enthusiasm from the many guests and visitors.
Our booth welcomed a combination of foreign delegates and local visitors who used the opportunity to interact with us and learn more about our offerings. Representatives from Batoi present at the event, answered and demonstrated the capabilities of what our new product line has to offer. It might be also worth mentioning that the second day opened the door to new business partnership possibilities for Batoi.
Apart from the B2B meetings, delegation from different countries including the USA, the UK and Bangladesh, visited Batoi's booth.
The event is organised annually by the Electronics and Computer Software Export Promotion Council (ESC) to enhance the collaboration of Indian IT firms with foreign buyers.