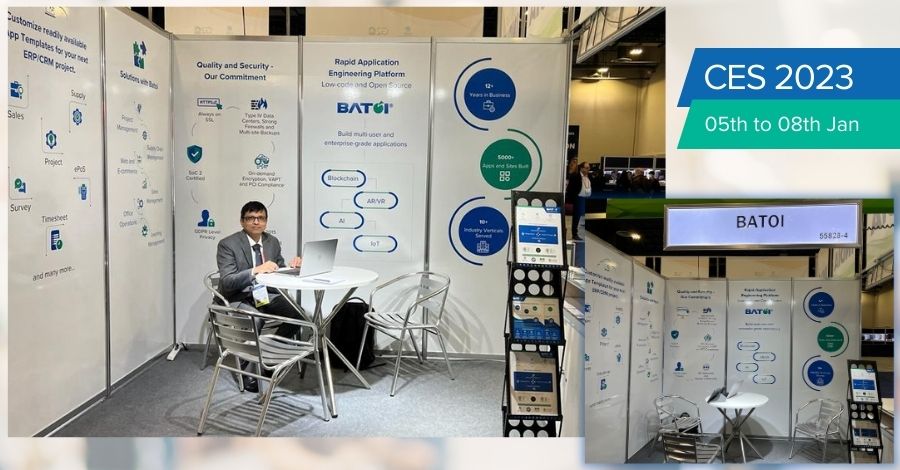 Batoi participated in CES 2023 from January 5-8 in Las Vegas. Our products and solutions were showcased in booth no. 55828-4 at the Venetian Expo Hall D, and received great interest and enthusiasm from the many guests and visitors.
Our flagship product, Rapid Application Development (RAD) Platform, was showcased at the event. Batoi's CEO, Mr. Ashwini Rath, was present at the event and answered and demonstrated the capabilities of our product offerings.
Participating in the event opened the door to new business partnership possibilities for Batoi.
The Consumer Electronics Show (CES) is an annual trade show organized by the Consumer Technology Association (CTA). It is a platform for companies in the consumer technology industry to showcase their latest products and technologies to attendees. It is one of the world's largest and most influential technology trade shows and attracts attendees from around the globe.