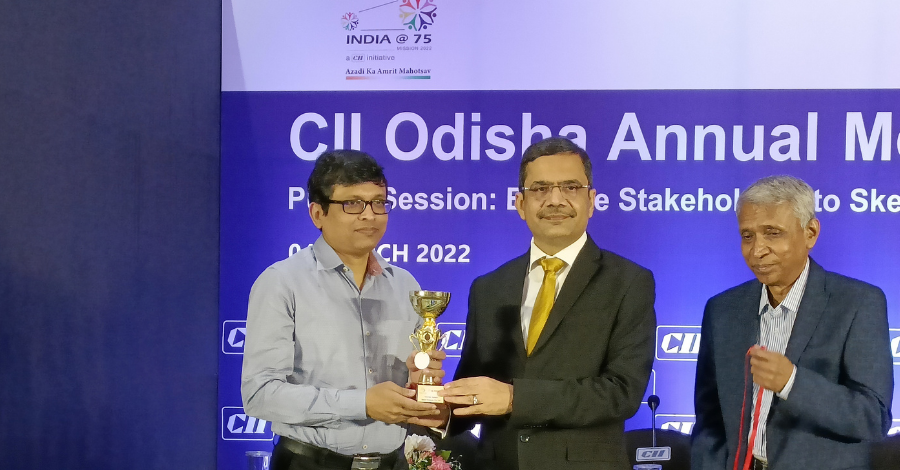 Batoi has been honoured with the Information and Communication Technology (ICT) Award, 2021 in the service sector in the state by the leading industry body of the country Confederation of Indian Industry (CII), Odisha State Office for excellence in providing IT services for business continuity during COVID-19.
Mr Ashwini Kumar Rath, Director and CEO of Batoi, received the award presented during the annual meeting of the Odisha branch of the CII, organised in Bhubaneswar on March 04, 2022.
Mr Rath received the award from Mr Manish Kharbanda, Chairman of CII Odisha State Council.
Among others, Mr Sridhar Patra, Vice Chairman of CII Odisha State Council, Mr Ansuman Das, CMD of NALCO, Mr Saikat Roy Chowdhury, Regional Director for CII Eastern and North Eastern Regions, Ms Suparna Nanda, State Head of CII were present.
During the event, the names of newly elected representatives of the Odisha chapter for the year 2022-23 were also announced by CII.
A public session on "Engage Stakeholders to Sketch a Roadmap for INDIA@100" was also held during the meeting.
The event was a part of the CII Industrial Carnival. It was organised in collaboration with the Department of Electronics and IT, Government of Odisha, and Odisha Offices of STPI and NIC. The event served as a platform for organisations to showcase the best practices in Information and Communications Technology during COVID-19.