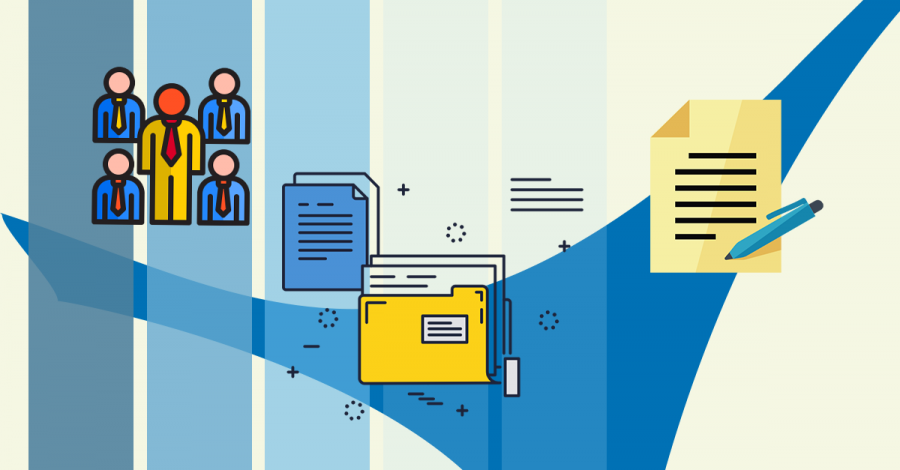 Whether you have a small organisation or you run a large-scale enterprise with a lot of employees and your business generates a huge amounts of documents, you would definitely find it difficult to manage all those. Using a document management system can turn out to be extremely beneficial for you. The document management system ensures smooth business process automation, quick content retrieval, and easy control of your documents.
The document management system is a system designed to track, store, manage, and control the flow of documents and files. It also facilitates the access and editing of documentation with common technologies such as cloud computing and cloud storage.
If some of your employees are working from a remote location or your business has multiple branches in different locations, you can easily handle and keep track of those through a cloud-based document management app. You can unify your employees across a single-platform and can allow them to work in the most effective way possible.
Advantages of Using a Document Management App
Independently access the information – anytime, anywhere, and reduce the need to be in the office to answer questions and requests.
With the CRM, authorised clients can retrieve document information without the assistance of company employees.

Independently manage the invoices or forms without the need of complicated FTP sites or chaotic emails.

With Batoi Space, you can manage, share, and track your files across different functions and workflows in a multi-user environment.
Advantages of Using Batoi Space for Document Management
Files can be scanned and uploaded from desktops and mobile devices through a secure login.

Files can be organised into different folders and may be accessed with different views and with the search tools.

Files can be shared and can be used within different organisational functions like Sales, Projects, HR, and Operations .

Files can be used in workflows on their own and audit control of the files (upload and edit history) may be tracked.

Assign files to different users and at different levels. It makes the approval process better. You can access the Apps through a secure login.

You can view files usages and drill-down reports with multiple filter options.

You can download the data from the app anytime in CSV format and integrate the data with Batoi ReST API Gateway.