Manage Calendar of Organizational Schedules in Batoi CloudSpace
---
In project management, the schedule is a plan for carrying out a process or task at a specific date and time. The Schedule app in Batoi CloudSpace acts as a fundamental time-management app consisting of a list of times at which various tasks, events, or activities are anticipated to occur or of a sequence of events in the chronological order in which such things are planned to happen.
You can add a schedule for a project in the Project app in Batoi CloudSpace. Scheduling entails organizing tasks, events, or activities to complete your priorities and set your events in time. All schedules will be visible to you in the Schedule app in Batoi CloudSpace.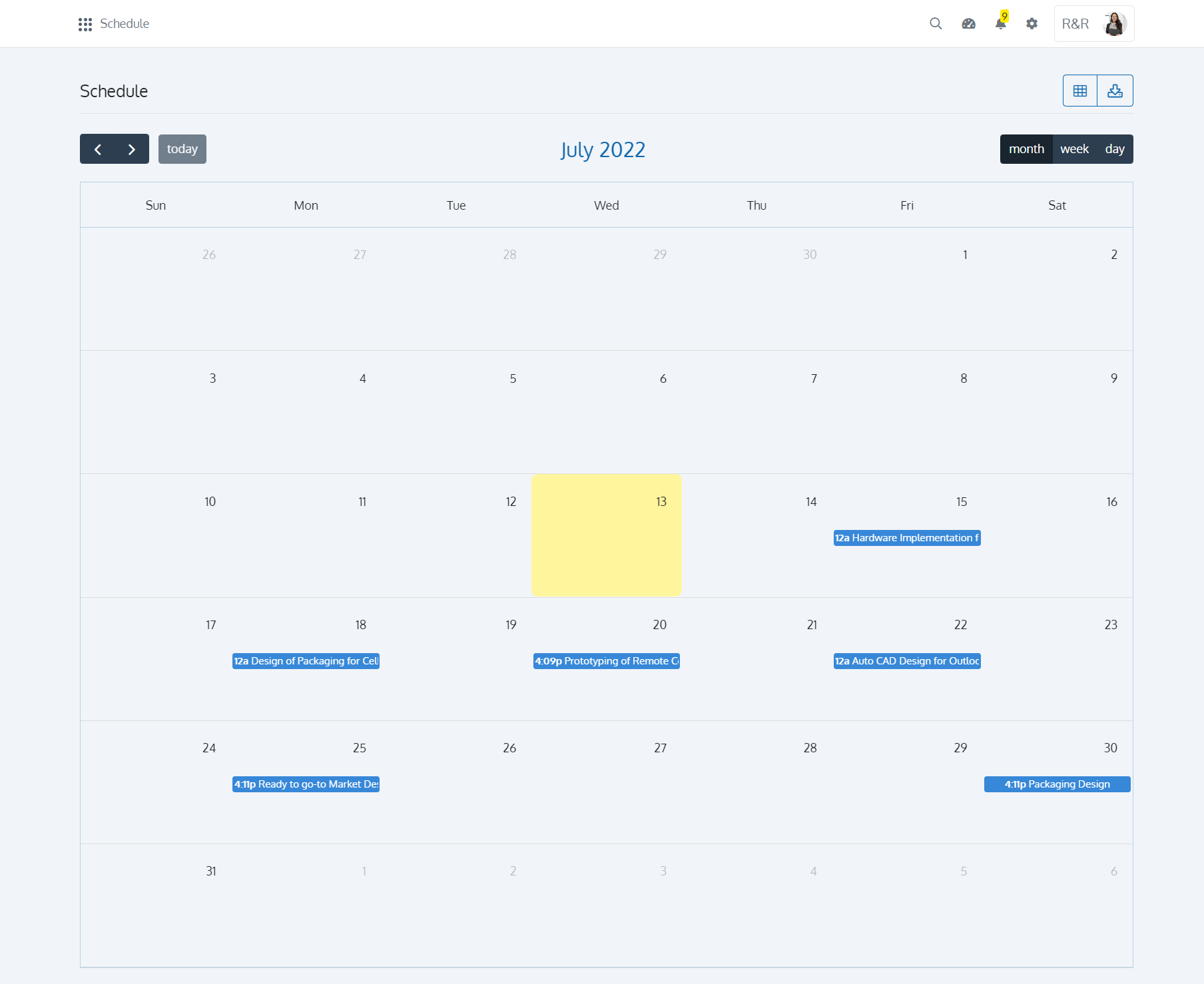 Scheduling allows you to consider what you want to do in a day, week, or month and keeps you on track to reach your objectives. With Batoi CloudSpace, you can view your monthly, weekly, and daily schedules.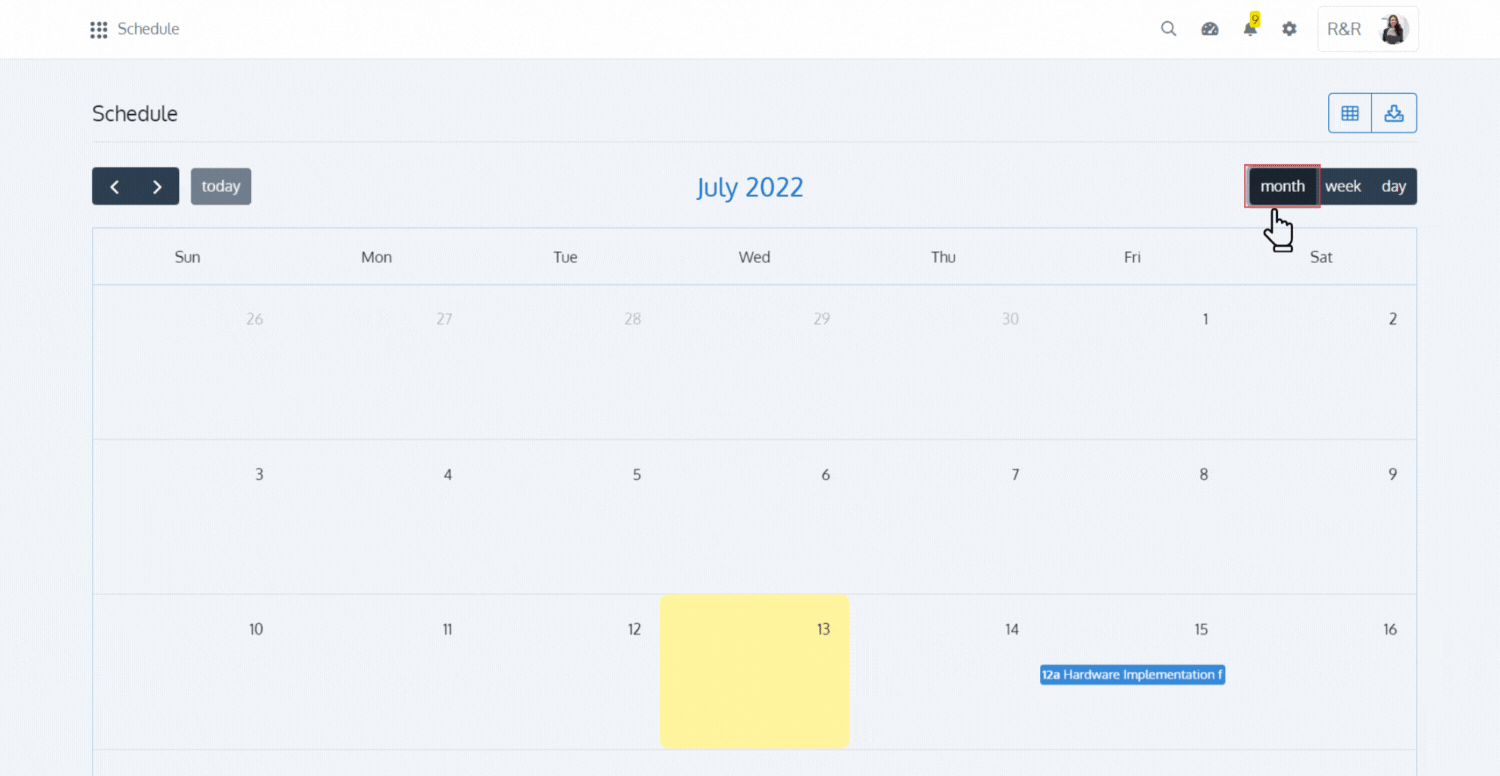 The list view of the Schedule app allows you to view the Schedule Title, Scheduled Date, and the Project that the schedule belongs to, making it easy for you to make time-based practical decisions. You can also view and edit the schedules directly from the app.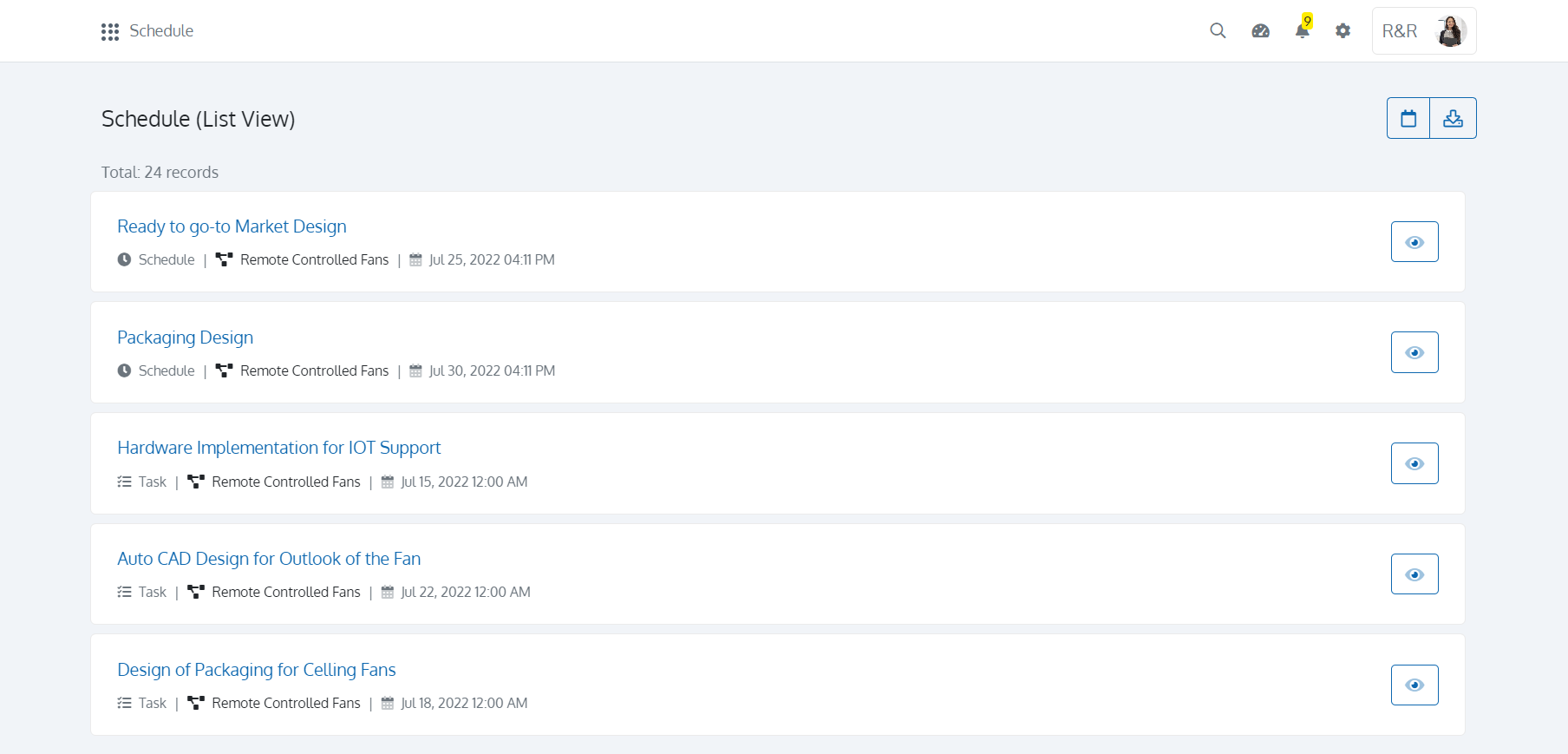 You can also download the Schedules in CSV format for offline use and future reference.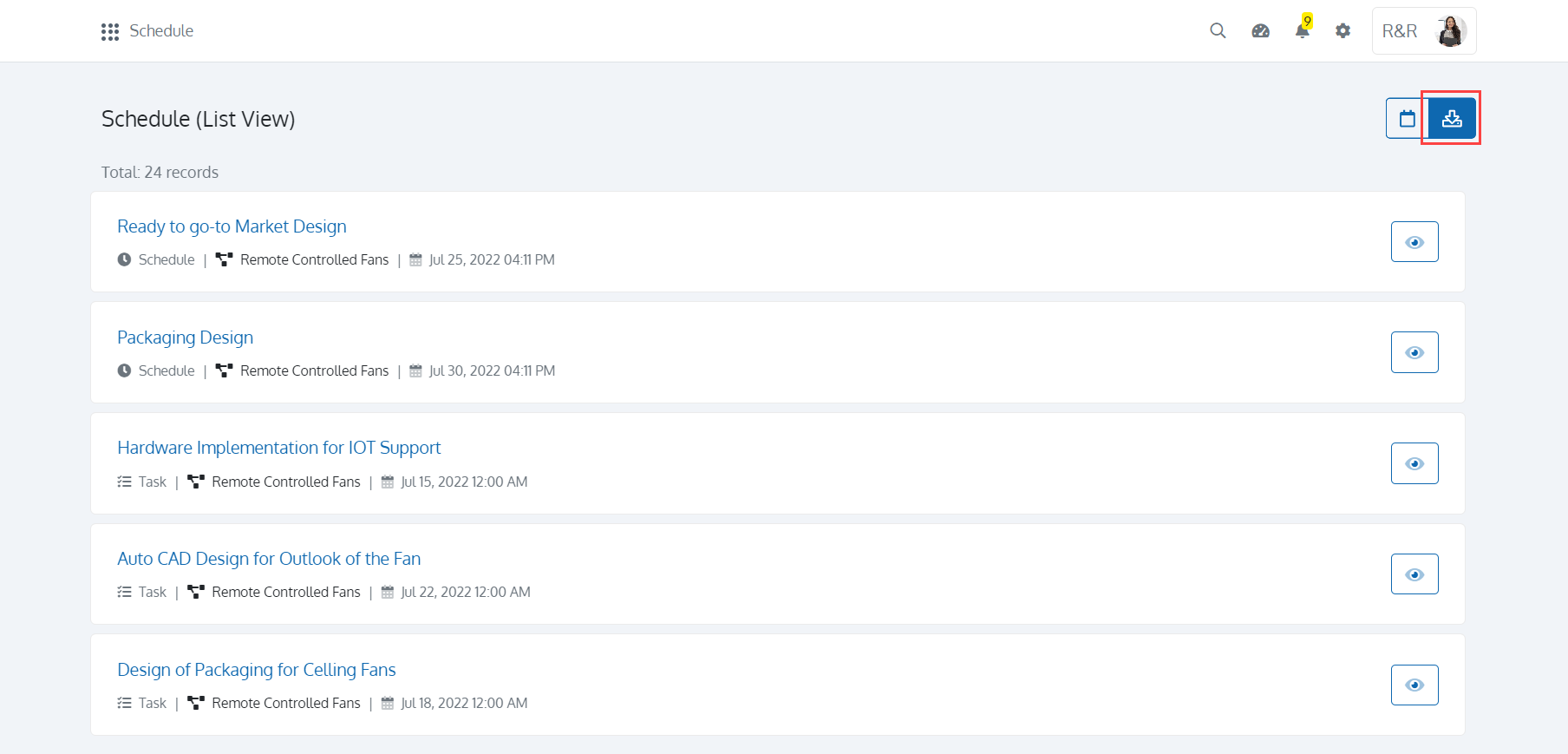 The Schedule app in Batoi CloudSpace helps you organize and smartly distribute tasks, estimate better by evaluating records, anticipate delays and make appropriate adjustments.
---
---