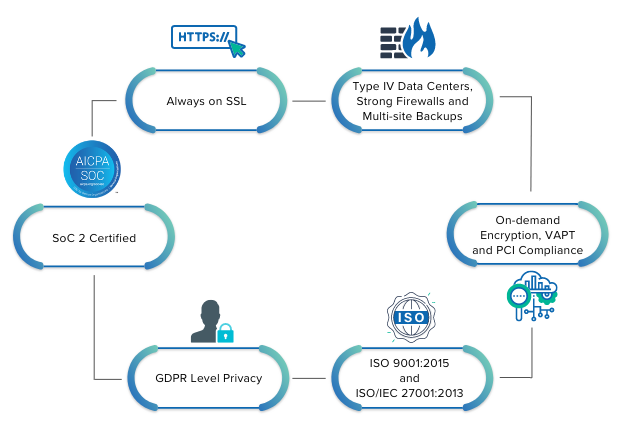 Certified for ISO 9001, 27001, and SOC2 (Type 2).
We have undergone stringent audits for quality and security by British Standards Institute (BSI).
We are reviewed for PCI and VAPT.
We regularly conduct PCI compliance reviews and VAPT scans on our server infrastructure.
Encryption is our priority.
All our digital assets are restricted to being used on SSL only. We employ encryption for our data in storage too.
Applications designed for security and privacy.
The applications developed on the Batoi RAD Platform adhere to strict principles of security and privacy by design.
Need our assistance? We are available with you.
Learn More About Our Platform?
Schedule a Demo
An Existing Customer?
Get Support
Want Managed Service?
Request for a Quote