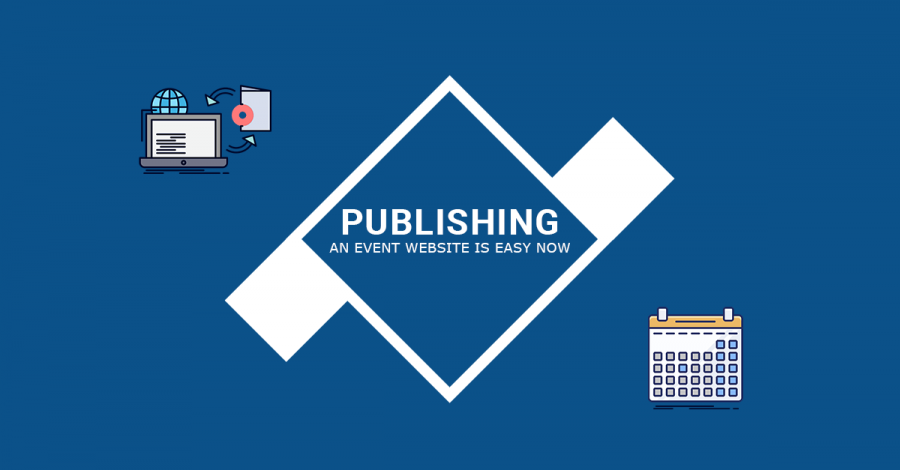 Whether you are planning to host a business event, or a small workshop or a musical or dance program, one of the most important and delicate tasks is to showcase your event information to the audience that allows you to connect with them better. However, if you do not have a dedicated website for your event, you probably are missing out an opportunity to reach people who might be interested in your event. So, to improve your reach, to look professional, and to boost your event brand it is important for you to have an event website.
But then, publishing and maintaining an effective event website can at times become a nightmare. First, if you want to do it yourself, you or the internal resources within your organisation, need to have the necessary knowledge to create the same, else you may find yourself ending up with a poorly designed and functional website. Second, if you decide to build your event website through a third party, you may end up spending too much money on things that may not be relevant. Again, you have to be dependent on them to make timely updates to the website as there is every possibility for last-minute changes to occur in the event schedule, the speakers, closure of registration, etc.
With Batoi Hub, publishing an event website has never been easier. When you set up an event, you automatically create an event page that can be used as your website homepage. Whether your event requires a single registration page with general information like date, time and venue of the event or a multi-page event website providing detailed information about your events such as a clear description of what your event is about, your speaker/performer/exhibitor/sponsor lineup or your day's schedule, Batoi Hub allows you to create it with ease. No coding skills are required and no resource setup (space for hosting your website) is needed.
In addition, it also facilitates you to keep your website visitors updated with blogs. Each blog post gets its own page and can have photographs and videos embedded within it.
So why wait? Create your event website with Batoi Hub for free today and promote your event online.