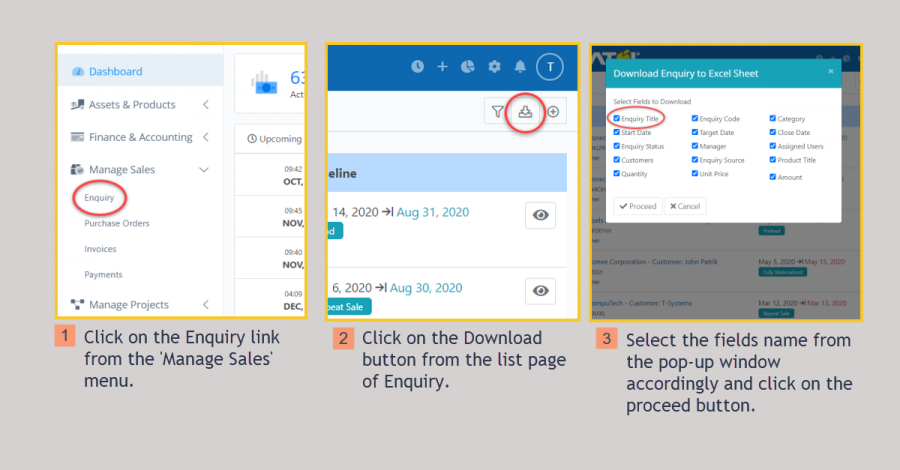 Today, data holds utmost importance in almost every business. The quality of data helps an organisation to improve its operations and to build a holistic view of the business as it is what matters the most and is pivotal in business decisions.
As for functionality, Batoi focuses on improvements for users. With the latest release, in addition to the other fields as available for the Sales function, you can also select the Enquiry Source field and can export the data in the Sales records.
Scenario: George is a member of the sales team in his organisation. He generates various reports regarding the organisation's performance and shares them periodically with the members of the management. George selects some specific fields for ex Sale ID, Category, Start Date, Target Date, Enquiry Source, Assigned Users, Unit Price and Amount and would like to export to generate a sales report or exports all data to his computer, based on his requirements.