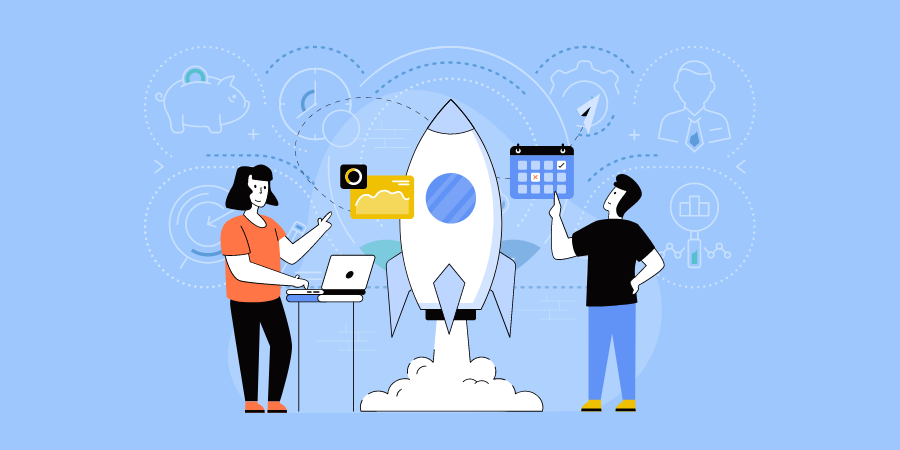 How many start-ups do you think there are in the world today? Perhaps 1 million, 5 million, 20 million? Nope, there are more than 150 million, with more than 50 million new start-ups launching each year. If we run the maths, that's 137,000 each day, and that's a lot of start-ups.
But out of this big number, how many will survive with all the challenges they face, and what are those challenges? And how can they overcome them? Lots of questions, so let's look at the most common start-up challenges and how to avoid them.
Challenge #1 – Unrealistic Expectations
Success doesn't happen quickly and doesn't happen without expectations. Mostly these expectations are manageable and realistic. Problems arise when start-ups themselves start to set 'unrealistic expectations'. This occurs typically after a boom or success. When this happens, we must remember that success is short-lived, but expectations never end. Start-ups should be looking for sustainability, which requires consistency and continued efforts. Having high expectations will power start-ups to succeed, but they must control these expectations, making sure to align these with skill sets and resources at hand and the extent of growth potential.
Challenge #2 – Relentless Competition
Competition is arguably the biggest challenge to the survival of a start-up. If you are an online business, and let's face it, most start-ups are, then the competition is even more challenging.
Competition is healthy, though, for start-ups, it keeps them on their toes as one wrong slip could be devastating for the business. When we talk about survival tactics, start-ups must play hard, punching well above their weight to gain the recognition that they need and retain their hard-fought client base.
Challenge #3 – Cash Flow
Cash flow and poor financial management can be devastating for all types of businesses, but especially start-ups. Many businesses fold every year for this one reason alone. It is true to say that when income increases, expenditures also increase, and when expenditures are due before the income from products and services are received, start-ups could then get into cash-flow issues.
Start-ups rely heavily on their investors for financial backup, especially at critical growth points. But in reality, the best thing they can do is being cautious and take help from financial consultancy firms.
Challenge #4 - Cybersecurity
Here's a shocking statistic for you. 60% of small businesses go out of business within six months after a successful cyberattack, and attacks are at an all-time high, estimated at one every 10 seconds by the end of 2021.
The issue that small businesses have, which makes them a prime target for hackers, is a lack of a security budget, which is even more prevalent for start-ups. It's super important that there is a security budget to be called from. Protecting against unauthorized access to sensitive information, employee details, and PII is critical for start-ups to gain trust, retain clients, and avoid monetary fines or regulatory issues stated before, could close the business down.
We have heard just a few of the challenges that start-ups face today, in fact, there are many others which start-ups need to face in a fiercely competitive online world. The reality is, there are no one-size-fits-all survival solutions. It just requires effective planning and constantly reviewing. However, some tools can help.