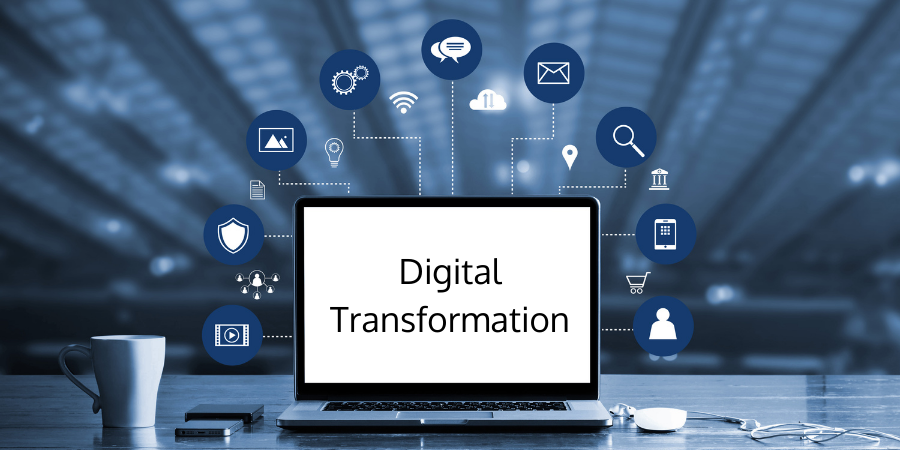 When we mention the words 'Digital Transformation', what is the first thing that comes to mind? Cloud migration, new business models, or perhaps to pursue new revenue streams, or even investing new business tools? Well, all the above and much more. Digital Transformation comes from technology-powered process improvements rather than any specific tools, the tools we invest in, or just a part of the digital transformation program. The business focus should be on workflow improvements to get the best value for their buck, and then everything else will fall into place.
Firstly, though before anything else, a strategy is needed - then allocate resources, monitor key indicators, project future requirements and needs, define a technology strategy that must align with the goals and vision of the business, and then make sure that the process will meet all required industry and national standards.
When we think of digital transformation as a program of numerous workflow improvement projects rather than an isolated IT project, we will be on the road to becoming a digital-first organization.
Digital transformation is not an isolated IT project. Instead, it's the combination of numerous projects that transform every aspect of your organization into digitally enabled. With all of this in mind, in today's blog, we will look at Digital transformation pain points and how we can eliminate them and make working processes easier.
As we heard earlier, focusing on workflow process improvements should be the priority for a digital transformation program and where best to start, but perhaps with traditional paper-based processes that slow down efficiency and are a natural productivity killer.
Paper-based processes: Schedules, manuals, reports, guides, invoices, manuals, and work orders have traditionally been handled by printing out and then distributing them across the workforce. And these paper-based processes are initiating workflows, which are reducing productivity and increasing compliance risks.

The inability to find information when needed: When we transport paper-based files from place to place in a paper-based process, it can quickly become complex, slow and inefficient, because printed documents can be easily lost, damaged, or mishandled. The same applies when trying to retrieve them, if it is possible at all.

People resist change: A significant challenge for digital transformation is that people still resist change. Going digital is not just about technology, but it must also be about changing the culture. Flexibility is the only way to succeed in such a fast-growing environment, with hybrid working, cloud-driven apps, and unusual working hours.

Outdated & legacy IT infrastructure: Many enterprises rely on a bit of technology stack to support legacy applications. This is a huge barrier when adopting an agile methodology and road to digital transformation. At the same time, employees may not have the required skills to transition to new infrastructure and work-based applications.
Let's take a brief look at how we can successfully navigate these pain points:
Upgrade, renovate, or replace legacy systems

Change the way that you work with your clients by moving to mobile and multiple different channels

Automate your processes for greater productivity and efficiency

Move away from outdated and slow paper-based processes

Integrate your services and products with third parties to provide better customer experiences

Create a culture where ideas can become a reality shorter than before and where teams can be more collaborative and productive.

Become a customer-centric business that can quickly respond to clients demands
The reality is that any digital transformation program must adopt a smooth adoption of processes and technology to see a good return on investment. The challenge is that remote working is the norm in an ever-changing world, and people resist change, making this process a lot harder.