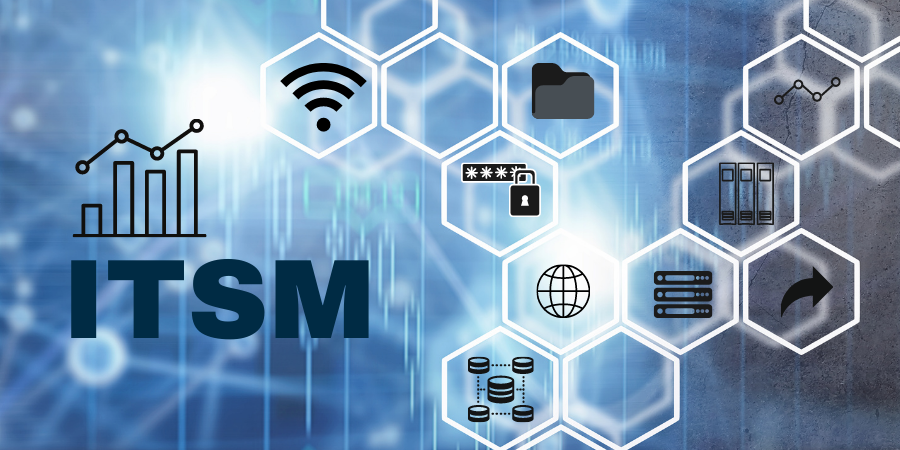 Introduction
In digitization, businesses embed IT functionalities to reduce operational costs and increase productivity. Companies are hiring Management information system engineers to handle different business operations. Adopting the IT service management systems from the beginning of the business will bring productivity. This article will cater to the most noteworthy benefits organizations can leverage from IT system management.
What is IT Service Management (ITSM)?
IT service management (ITSM) is a general term representing an information technology-driven strategic approach to support enterprise systems. Through such an approach, organizations can deliver, design, operate & enhance the business through information technology (IT). Information Technology (IT) helps manage different services like asset management, communication management, disaster management, and knowledge management.
Several large and small enterprises depend largely on IT management systems for day-to-day operations, storage, data transactions, security, employee entrance & exit management, etc. An IT service management system comprises IT infrastructure such as servers, network systems, multiple computer systems, on-premise security hardware, cloud services, and software. Let us now look at the different benefits the IT service management (ITSM) framework, as a whole, provides to organizations.
Benefits of Information Technology Service Management
The advantages of leveraging an IT management system are endless. Here we have put together some of the most significant benefits of IT Service Management.
Boost Corporate and Employee Productivity: Once the IT services start running full-fledged, the system administrator or IT department head provides access to all employees. Employees can communicate with their peers or prospect leads through different digital communication. The employees can access customer leads from the database or online cloud storage & can send emails with a single click. Keeping all day-to-day tasks handy increases the overall employees' productivity and hence increases the overall efficiency of the business to work smartly.

Reduce Unnecessary Costs of Traditional Systems: An organization with proper IT infrastructure and management systems reduces many expenses. Cloud-based IT services reduce the cost of data storage, customer call centers, processing, office software usage, etc. Similarly, having proper network communication, internet, and intranet infrastructure will help connect the entire building so that employees can communicate over their computer system without wasting their time visiting each other. The manufacturing executive head can monitor all the manufacturing units & their physical security just by sitting at one system through IoT and CCTV cameras. It reduces the unnecessary security workforce. Artificial Intelligence-driven software can also help automate multiple regular and repetitive tasks, which reduces unnecessary costs.

Minimize Risk and Human Error: Often, companies make the entire operation such that it runs on legacy systems. That brings in weak security, and the risk can be disastrously high. Poorly planned testing and communication within the business or team members can also lead to human errors and risks. With IT service management systems in place, organizations will find less interruption during work. IT systems for management can help formalize processes, policies, and roles by delivering substantial communication to clients, investors, and other stakeholders throughout this management strategy.

Increase Visibility: Having a proper IT service management system will enable the executives, organization's leaders, staff, and other senior employees to have more visibility of the overall processes and operations within an organization. With complete transparency within the system through IT systems, the organization and each department can see which team member is rolling in/out of the project or what operations they are performing. With the advent of data science within IT systems, data analytics solutions can also help executives and managers keep track of everyone's work. IT management systems also provide visibility about:

which tasks consume how much resources

which tasks can get automated

which operations and departments need further help, improvement, or training

Enhance Customer Experience and Satisfaction: Many businesses cater their services to their valuable customers. As most organizations have become customer-centric, it is essential to take care of the customer's satisfaction. With IT service operations in place, organizations can provide 24/7 customer support. Cloud-based solutions also lessen the outages and minimize downtime - which ultimately enhances customer satisfaction & experience. IT services use AI-based chatbots that can take customer queries and respond automatically. To assist the customers further, these chatbots can connect customers to the exact support executives or departments. All these IT-driven services aid in enhancing customer experience towards the business & bring confidence and instill trust.
Apart from all these benefits, IT service management systems also streamline communication among management, executives, leaders, or team members. A proper management service also adds value to the organization and the product-based or service-based business the organization caters to in the market.
Conclusion
Most businesses depend heavily on IT systems, requiring a workforce that manages and administers them. Proper personnel should get hired to operate them. Only then the usage of IT services can benefit to its full extent. With time and synchronization, the productivity of the IT services will increase to great heights.