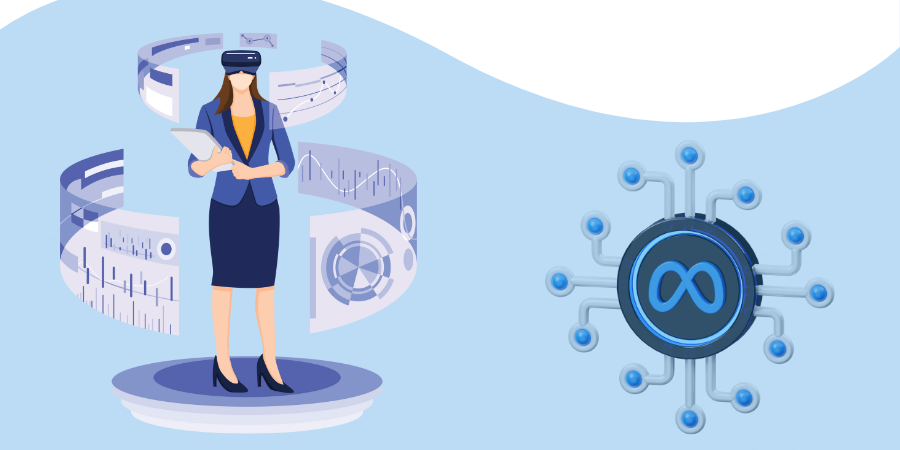 "Metaverse is the next large technology platform."
The biggest rivalries, including Microsoft, Nvidia, and Facebook, have introduced primary applications providing organizations access to the metaverse landscape. Many startups are also developing this type of technology.
According to a report provided by Bloomberg, the global metaverse revenue can reach $800 billion in 2024, which is $500 billion in 2020. In addition, the forefront market for online gamers and gaming accessories can exceed $400 billion in 2024.
This article discusses what the metaverse is, what technologies empower it along with the primary challenges the metaverse can face.
What is Metaverse?
Metaverse is a 3D mixed reality environment integrating the real world with the digital world. In the digital age, the metaverse is the "next great thing" towards social connectivity. While the internet is unable to depict the entire bandwidth of human connection and presence, these are elementary qualities of the metaverse.
Following are the characteristics of the metaverse:
Being perpetual in nature, metaverse continues to exist ever after closing the app or logout.

A metaverse is a collaborative place where users can watch the same thing and work collectively.

Adding a new 3D layer to the internet with augmented reality, metaverse shortens the gap between real life and the internet.
The metaverse cannot be ruled by a single person or corporation. Being a subset of the internet, metaverse incorporates virtual reality, augmented reality, blockchain, and cryptocurrency to create a virtual world that everyone can participate in.