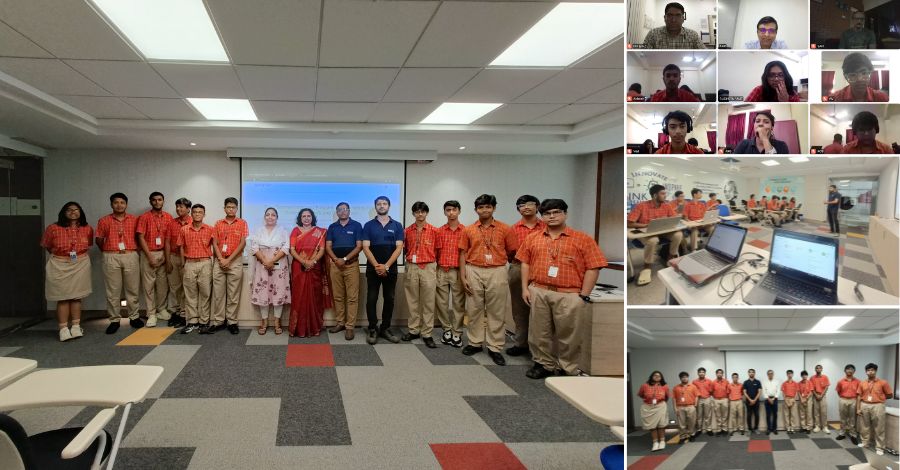 Batoi recently concluded an enriching 10-day Summer Internship Program tailored for high school students, part of our Junior Summer Internship initiative. This project-oriented learning experience was meticulously designed to foster leadership, critical thinking, problem-solving skills, communication, teamwork, and creativity among the participants, thereby offering them a taste of the professional world within a corporate structure.
The structure of the program was deliberately curated to ignite the students' enthusiasm and link their learning to the practical aspects of business operations. The initial phase introduced the students to Batoi's ethos and work culture, coupled with a foundational understanding of cloud computing. The students were walked through the significance, benefits, and real-world applications of cloud computing, delving deeper into Software as a Service (SaaS), its advantages, and its critical role in modern business scenarios. An introduction to the Batoi CloudSpace platform and its functionalities formed a part of this immersive learning experience.
Subsequently, the students were grouped into teams and entrusted with mini-projects to work on. These projects further stimulated their problem-solving and teamwork skills, paving the way for a more hands-on understanding of the concepts learned.
As a part of the enriching experience, the interns also engaged in interactive sessions with Batoi's Director and CEO, Mr. Ashwini Kumar Rath. Their learning journey culminated in a presentation, where they showcased their understanding and insights gained over the training week.
The program, conducted from June 6 to June 16, saw enthusiastic participation from 10 students. The curtain fell on the program on June 16, with the participants being awarded certificates, recognizing their effort and accomplishments in successfully completing the internship.