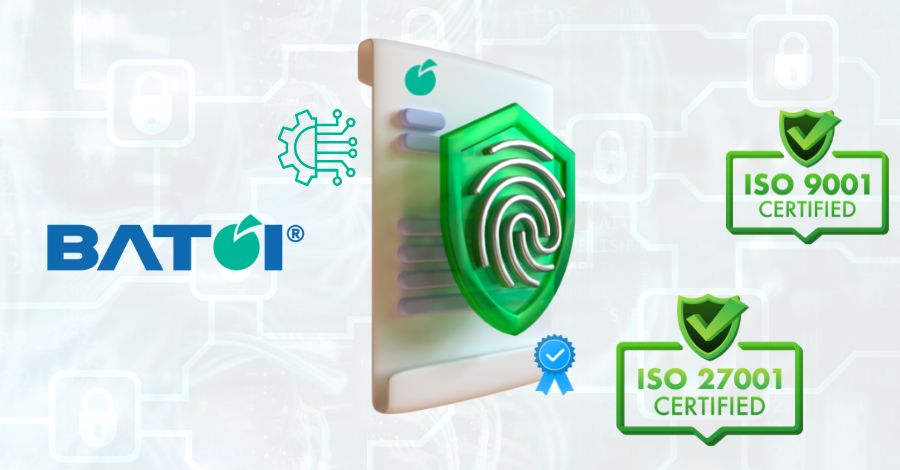 Digitization in New Normal
The era is digital now, so intelligent solutions. Whether it's sensitive financial information, intellectual property, or a company's confidential data, businesses continue to drive digital innovation across verticals while maximizing the potential of emerging technology.
As they say, "the impact of digital technology is building bigger brands," the impact is also terrifying businesses with compromised data and security. The undeniable solution is international standards, meaning consumers have confidence that their products are secure, authentic, and of good quality.
A Glance at the International Organization of Standardization (ISO)
The ISO is the family of standards assisting enterprises in keeping their information assets secured and managed. It specifies the standards for an Information Security Management System (ISMS). It is to be noted that an ISMS is a systematic approach to managing sensitive information efficiently. Applying a risk management process, ISMS involves enterprises' people, processes, and IT systems and protects their information assets.
Standardization aims to streamline daily business processes, maintain product uniformity and safety, and promote worldwide collaboration and compatibility. Additionally, these international standards create specifications for products, services, systems, and procedures to measure their level of excellence. A business cannot be considered genuinely standardized unless it has obtained ISO certification.
ISO certification can help:
Enhance and streamline business operations,
Open new opportunities and satisfy customers,
Build a more resilient and sustainable business with better quality management, and
Protect resources, improve operational performance and increase profits.
Why British Standard Institute (BSI)?
BSI (British Standards Institute) is a UK-based non-profit organization offering services like standardization, systems assessment, product certification, training, and advisory services. BSI accreditation signifies that a company has been assessed against internationally recognized standards and operates with high-quality products and services. This accreditation mitigates customer risks and assures that the company was independently evaluated for competence and performance capacity.
Counting on BSI can yield in:
Managing social, environmental, and financial risks.
Operational boost and cost reduction.
Protecting the brand's reputation and unnecessary damage
Eliminating trading barriers and bringing clarity to the marketplace.
Batoi's ISO Certification with BSI: New Commitment
Batoi has successfully acquired ISO certification: ISO 9001:2015 and ISO/IEC 27001:2013 certification on August 17, 2022. After completing the stringent audit and ongoing evaluation process, the company has gained accreditation from the British Standard Institution (BSI). This accreditation implies that the company has adopted a quality management system considering all processes designed to meet international quality standards.
"The process continued for almost three months; we matched the quality and security standards, including initial assessments, audit of quality management systems, and clearance of non-conformances as demanded by BSI. We also have built documentation for an Integrated Management System (IMS) for seamless deployment and simplified processes. We are in the phase of streamlining process management and tracking", the CEO, Ashwini Rath, disclosed.