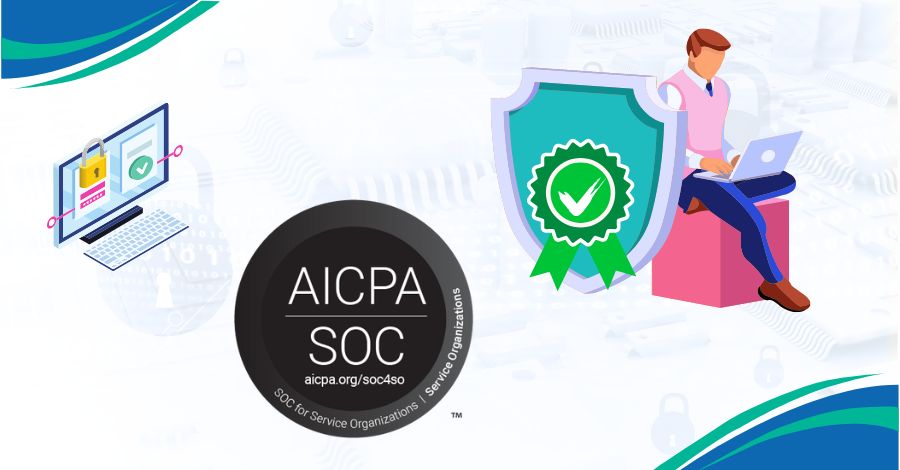 Importance of Information Security
Since sensitive data is one of an organization's most valuable assets, it only makes sense to prioritize the security of that data.
Information security is the activity of guarding against unauthorized access to, use of, disclosure, interruption, alteration, inspection, recording, or destruction of sensitive information. By avoiding, detecting, and responding to internal and external threats, an organization must implement information security to safeguard the technology and information assets it employs.
What is SOC 2 Compliance, and Why Should a Company be SOC 2 Compliant?
The American Institute of CPAs (AICPA) developed SOC 2, a voluntary compliance standard for service organizations, which outlines how businesses should safeguard client data. The following Trust Services Criteria are the foundation for the standard: security, availability, processing integrity, confidentiality, and privacy.
Sensitive information is handled responsibly thanks to the stringent compliance standards, which are put to the test during an on-site audit. The key advantage of SOC 2 compliance is that it shows that your company upholds a high data security standard. Therefore, organizations with the required safeguards are less likely to have data breaches or violate user privacy.
Batoi is Now SOC 2 Certified: New Feather to the Cap
Batoi is now certified by AICPA (American Institute of Certified Public Accountants) for the Suitability of the Design and Operating Effectiveness of Controls.
While SOC 2 compliance isn't a requirement for SaaS and cloud computing vendors, its role in securing your data cannot be overstated. It implies that the needs of each of the five trust principles, i.e., security, availability, processing integrity, confidentiality, and privacy, are met by Batoi.