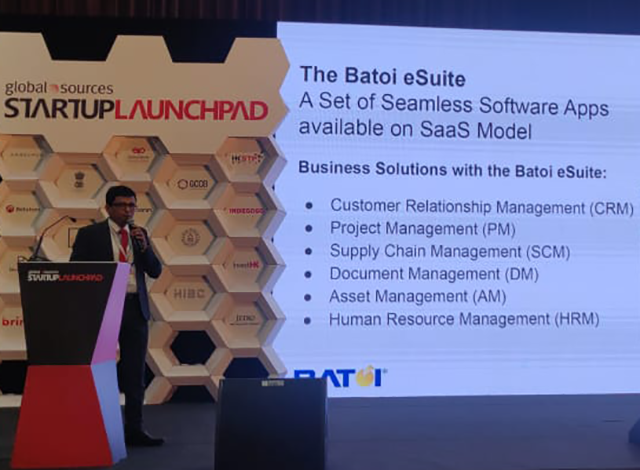 Batoi participated in the Global Sources Mobile Electronics Trade Fair organised from October 18-21, 2019 at AsiaWorld-Expo in Hong Kong, China.
Batoi's Director & CEO, Mr Ashwini Kumar Rath represented the company and spoke at the Startup Launchpad event that was organised as a part of the fair. Mr Rath demonstrated the Batoi Workspace – a set of seamless software apps available on the cloud in the SaaS model meant to automate data and workflow management in an enterprise.
It is the world's largest electronics sourcing show focusing on the latest mobile devices and accessories, speakers, headphones, AR/VR products, and wearable devices, attracting volume buyers from many countries to see manufacturers and suppliers from China, Korea, and across Asia.