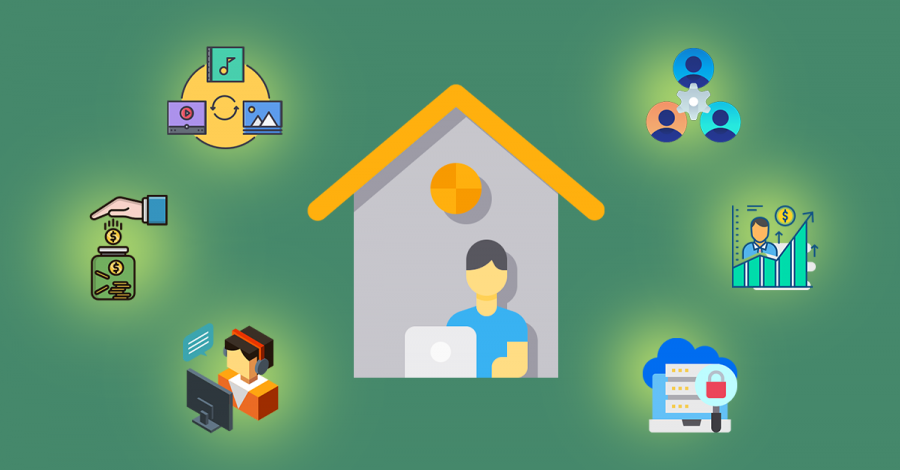 Wondering how cloud services can help you grow your business during COVID-19 crisis? Well, by the end of the article, you will get to know all about the ins, the outs, the whole nine yards on how cloud services can help you grow your business in ways you never thought possible. It's surprising that we all are living on the Cloud. Business becomes more meaningful when you add cloud services too.
In recent years the web is flooded with cloud computing apps. In non-IT terms, cloud computing is the delivery of on-demand computing services, varies from applications to storage to processing power, over the internet and on a subscription basis. Businesses of all sizes, industries and geographies are turning to cloud services, for doing more with less i.e. more productivity with lower cost.
Cloud has several uses, that includes consumer services like Gmail or the cloud back-up of the photos clicked on your smartphone. Remember as mentioned earlier, we are already living on the Cloud. Companies can rent access to anything from applications to storage from a cloud service provider and simply pay for what they use instead of owning their own computing infrastructure or data centres.
Some of the top benefits of subscribing cloud services for your business, listed below:
Cloud hosting saves money. Using cloud services means no more buying servers, updating applications or operating systems, as it is all taken care of by the supplier. For commodity applications, such as ERP, CRM, HRMS, SCM, LOGISTICS, it can make sense to switch to a cloud provider.

Cloud computing provides cutting-edge infrastructure support. Business agility and scalability is another key benefit of cloud services. With cloud computing, scalability comes built-in. For example, you are using cloud apps running an e-commerce storefront. When you need extra resources because of an unexpected peak in website traffic, you can increase your computing capacity instantly. If that peak only lasts for a few days, you can scale down as demand decreases.

Cloud services make sharing large files, videos, pictures and documents, it doesn't matter where your employees reside in the world, they can access those documents through the cloud.

If you are offering any type of service to your users, you ought to be sure their information stays protected. Cloud service providers help with this security.

Having a business and need to keep track of your clients? Don't rely on a spreadsheet. Automate your processes by investing in a cloud computing CRM.

Cloud service opens the door for team collaboration.

Cloud service gives business owners access to real-time data and business insight. This big data can help in taking business decisions, guide marketing strategies, and ultimately help grow your company.
Cloud has become the go-to solution for various services and solutions, including business communications. This is a great time to select cloud-based solutions that will benefit your organisation or the customers you serve. get in touch with us today.