Manage Your Sales using Batoi CloudSpace
---
A sale involves two or more parties exchanging money for tangible or intangible products or services. This article will discuss creating and managing your sales on the Batoi CloudSpace platform.
Overview
Marketing and Sales are two corporate disciplines that influence lead creation and income. All acts that lead to selling products and services are referred to as sales. Marketing is the process of generating interest in goods and services. You may read the article on 'Manage Opportunities Using Batoi CloudSpace' to learn how to keep track of your leads.
Manage Billing
The act or occurrence of producing or sending out an invoice is referred to as billing. A customer's total cost of products or services is billed to them, generally for purchases made or services given during a specific time frame.
You can start adding billing for a customer by selecting a Business Unit and Customer in the first step.
You must now select one of the three billing choices, namely 'Opportunity,' 'Project,' or 'Others,' before adding items (with taxes) that will be billed for. With Batoi CloudSpace, you may bill an item from the inventory and a 'Custom Line Item.'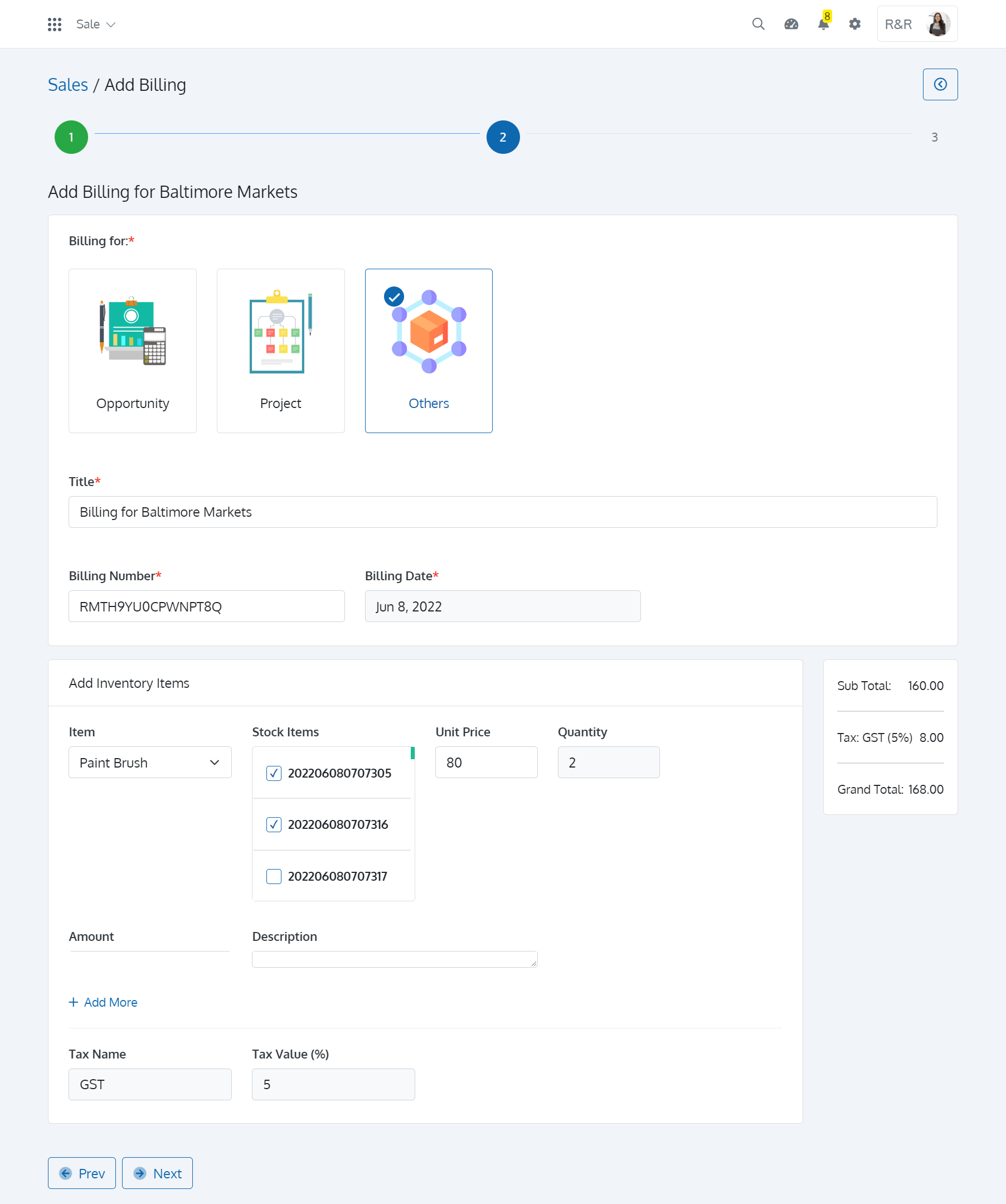 You can add or not add an invoice. The billing will be recorded along with the status. You can select whether the payment was made in full or partial. As you bill for inventory items, the stocks are updated.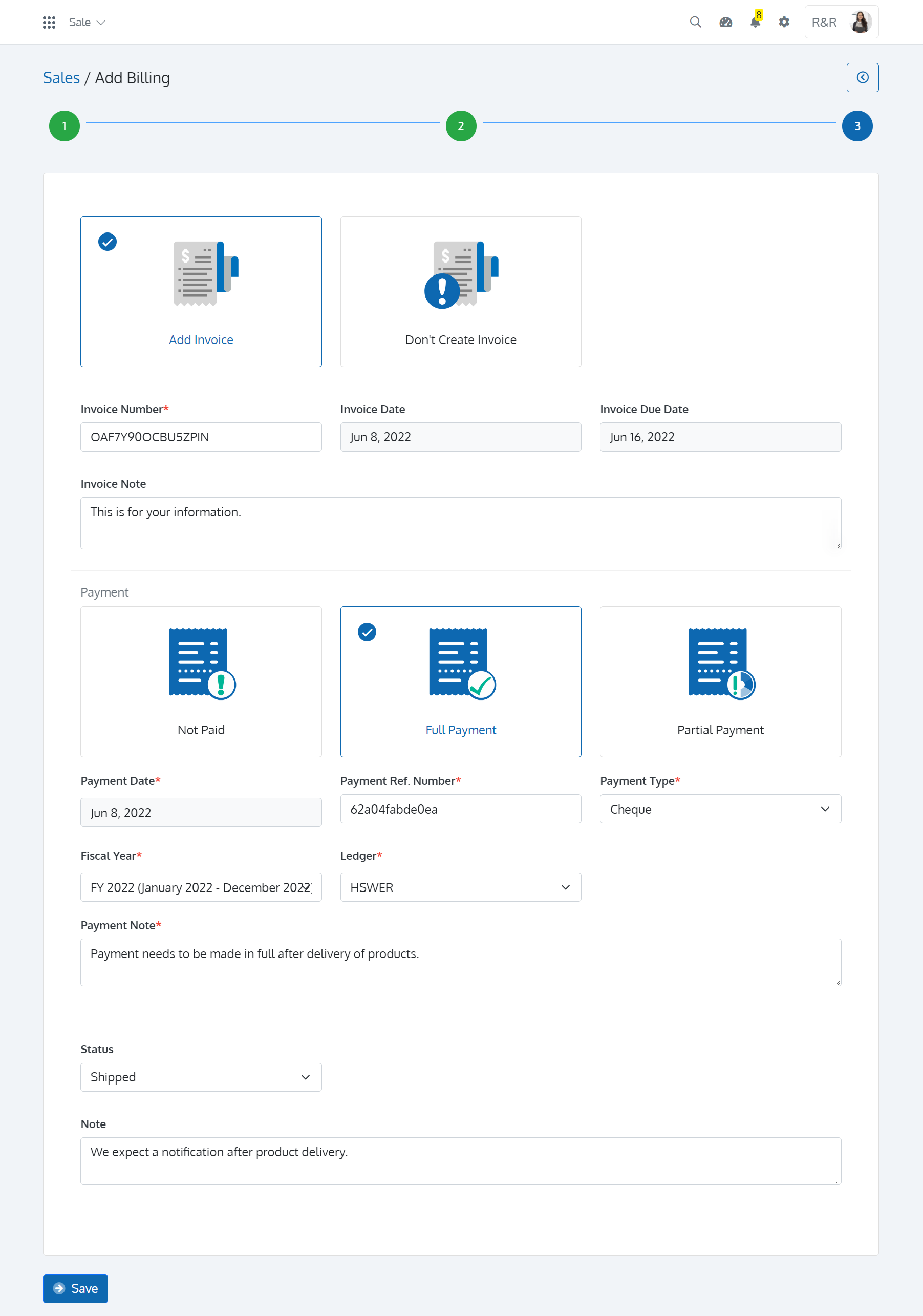 Working with Activities
Most of the effort required to handle billing is made through client relationships. This effort and the hours spent on it are saved as an activity in Batoi CloudSpace. You can add activities to Individual sale items.
To call and discuss a sale item or payments with a customer, create an activity, and describe what the phone conversation must involve. After the phone call, mark the activity completed. You may also download them as CSV files for future reference and usage.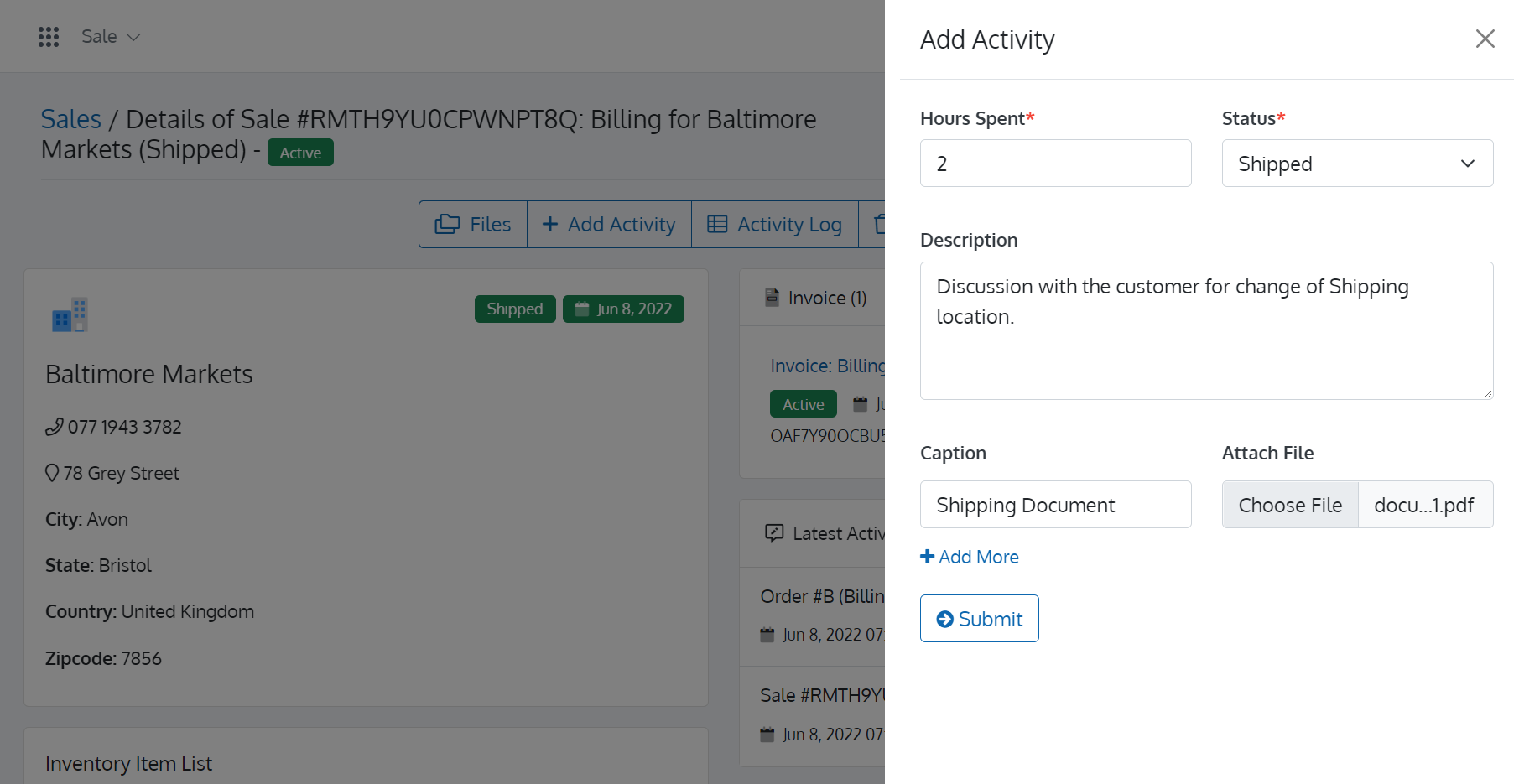 Manage Files
There are several invoice or sale-related documents. You may upload files for each invoice and sale item and view or download them using Batoi CloudSpace. All files will also be available on the Batoi CloudSpace Cabinet app.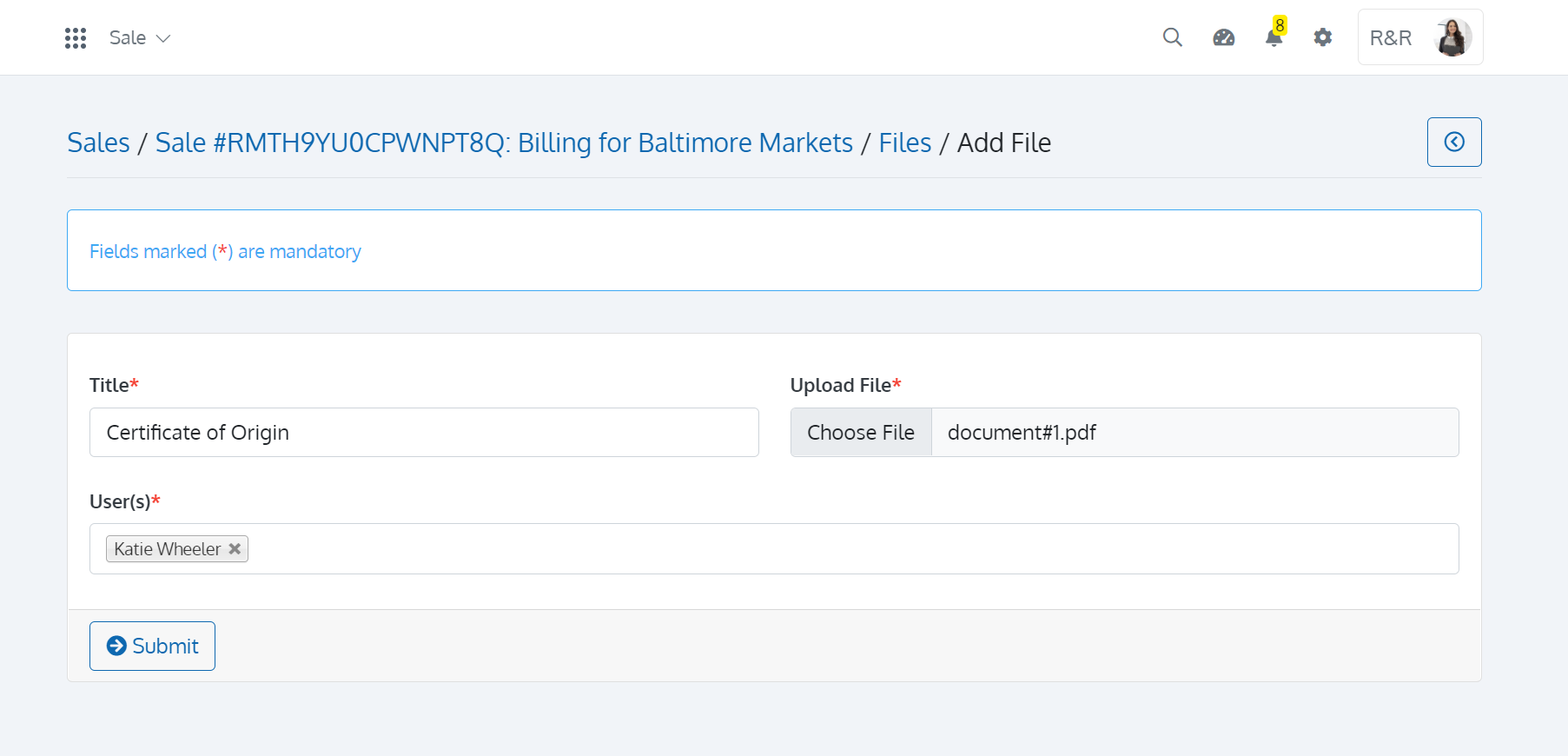 Manage Invoices
Invoices are legally binding contracts between a company and its customers since they give proof of goods sold or services done and payments owed. An Invoice contains an itemized list of products sold or services provided, the price for each item, and the overall amount owed. You can view a list of pending receivables in the Ledger app.
On the Invoice list page, you can view all invoices with basic details like 'Invoice Date' and 'Payment Status'. You may also view individual invoices, make payments, or attach files. A typical invoice is made in cases of 'Full Payment' and 'Partial Payment' while a Proforma Invoice is made in the case of 'Not Paid'.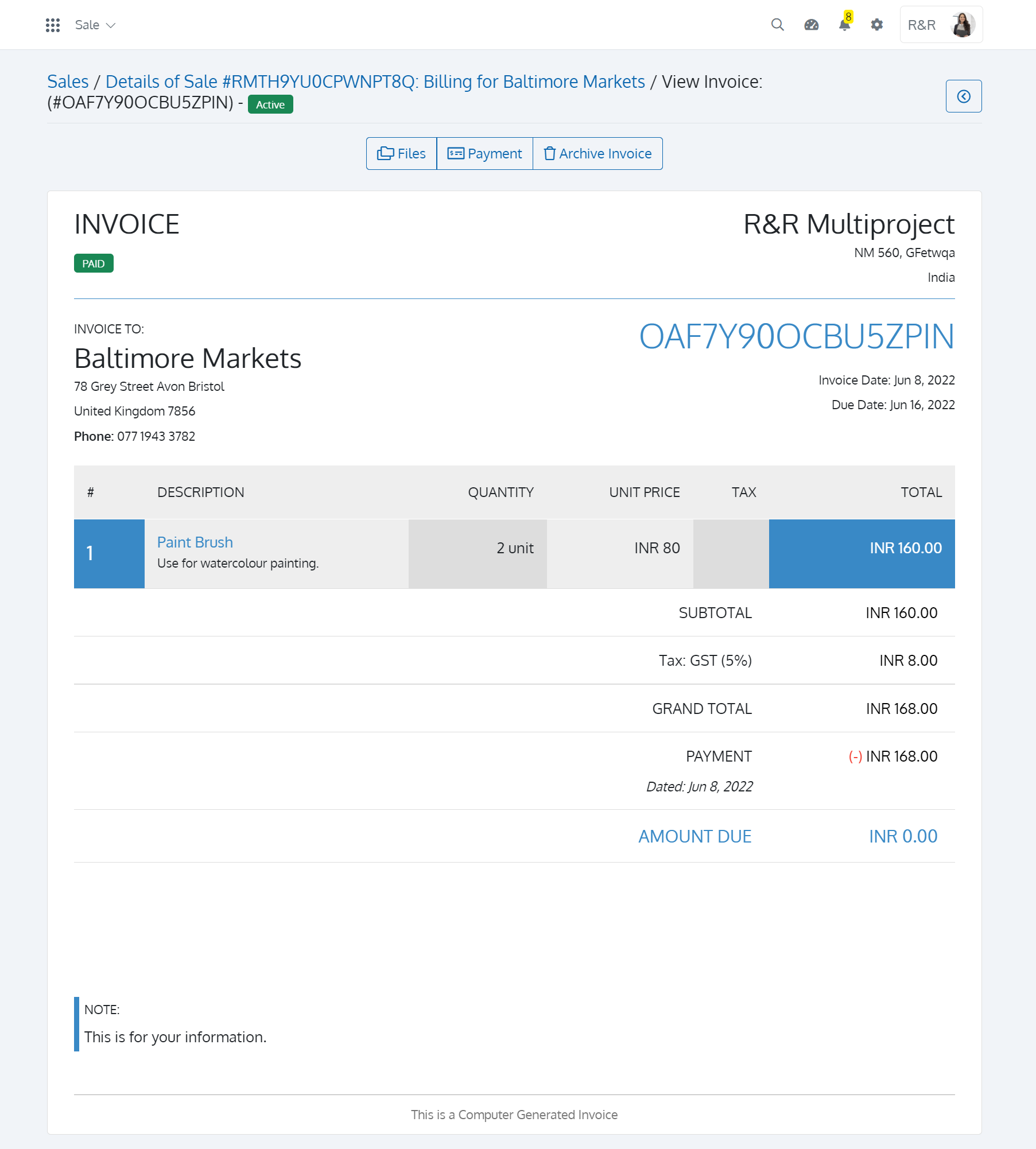 Manage Payments
A Money Receipt is a legal document only conveyed to the customers and served as proof of payment made against a particular sale or service offered.
On the Payments list page, you can view all payments with basic details like 'Payment Date' and 'Amount Paid'. You can also view individual 'Money Receipts' for any transaction. You can even add payment by selecting a customer in the first step, followed by entering essential details for the Money Receipt like 'Payment Date' and 'Invoice(s)'
.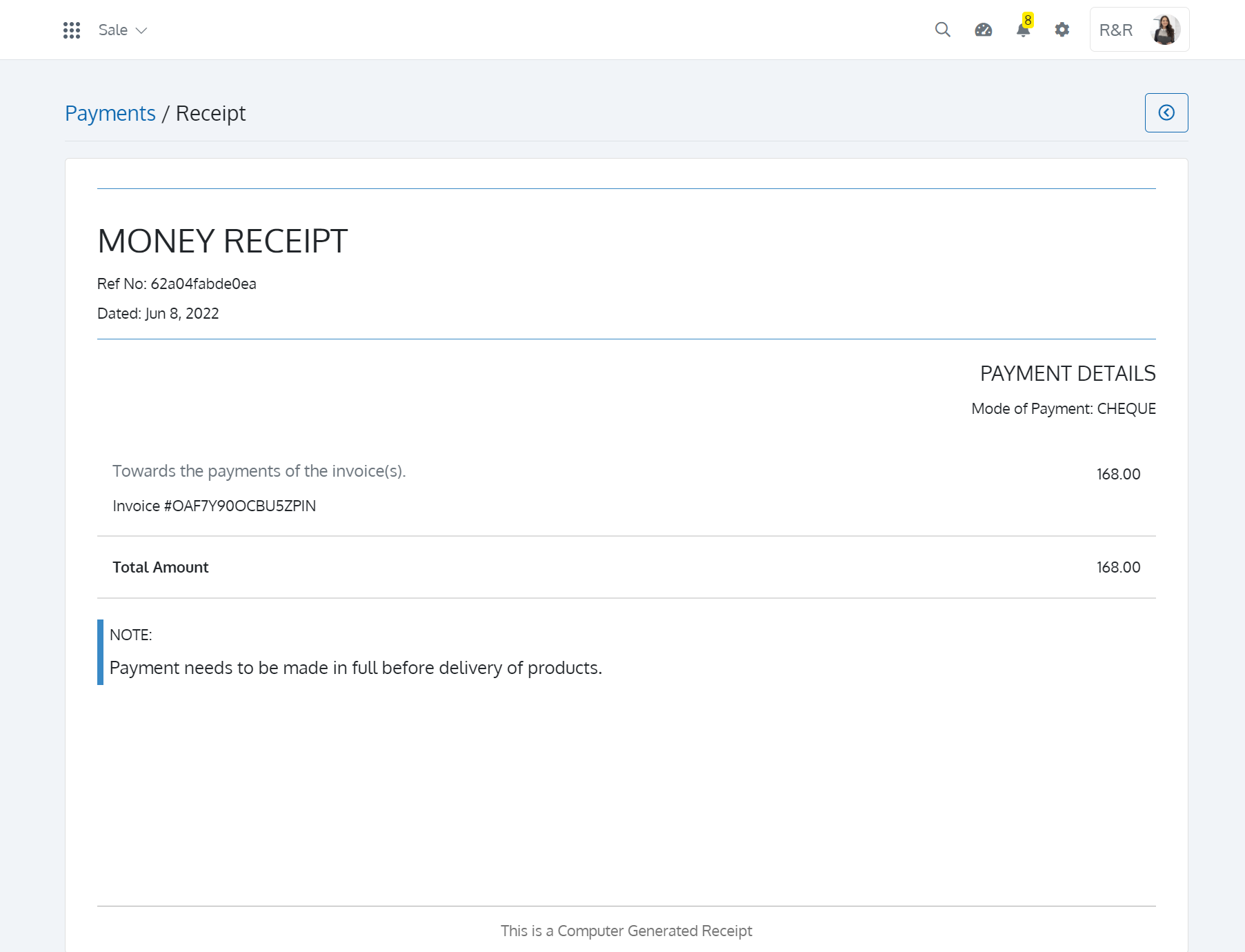 Manage Quotes
A Quote is a formal statement describing the estimated cost and terms and conditions for a particular product or service. You can send quotes to a specific customer by selecting the customer and opportunity followed by entering the 'Subject' and 'Terms and Conditions'. You can also view individual Quotes from the Quotes list page.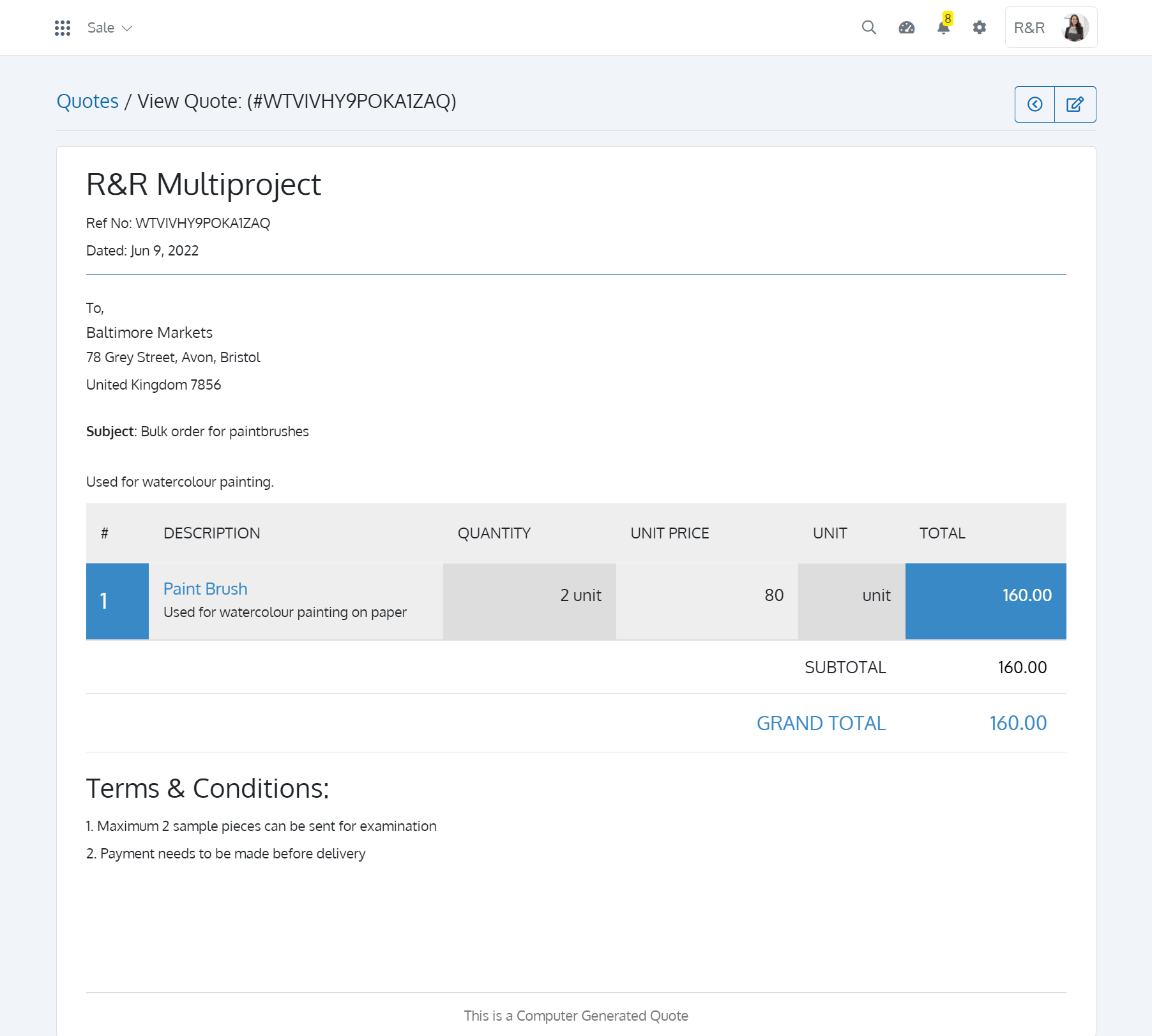 You can also add billing for walk-in customers or existing customers online or in a storefront using the ePoS app.
---
---