Manage Your Business with ePoS on Batoi CloudSpace
---
An
ePoS
system lets your company receive client payments and track sales. With the ePoS app on Batoi CloudSpace, you can manage entire transactions, from adding a customer to billing them and viewing daily transactions.
Overview
Once you receive an order online, you can bill the customer by selecting the item from the item menu. The item menu in the ePoS app consists of all inventory items and products divided into categories and subcategories. To know more about managing inventory, you can read the article on 'Manage Inventory using Batoi CloudSpace'.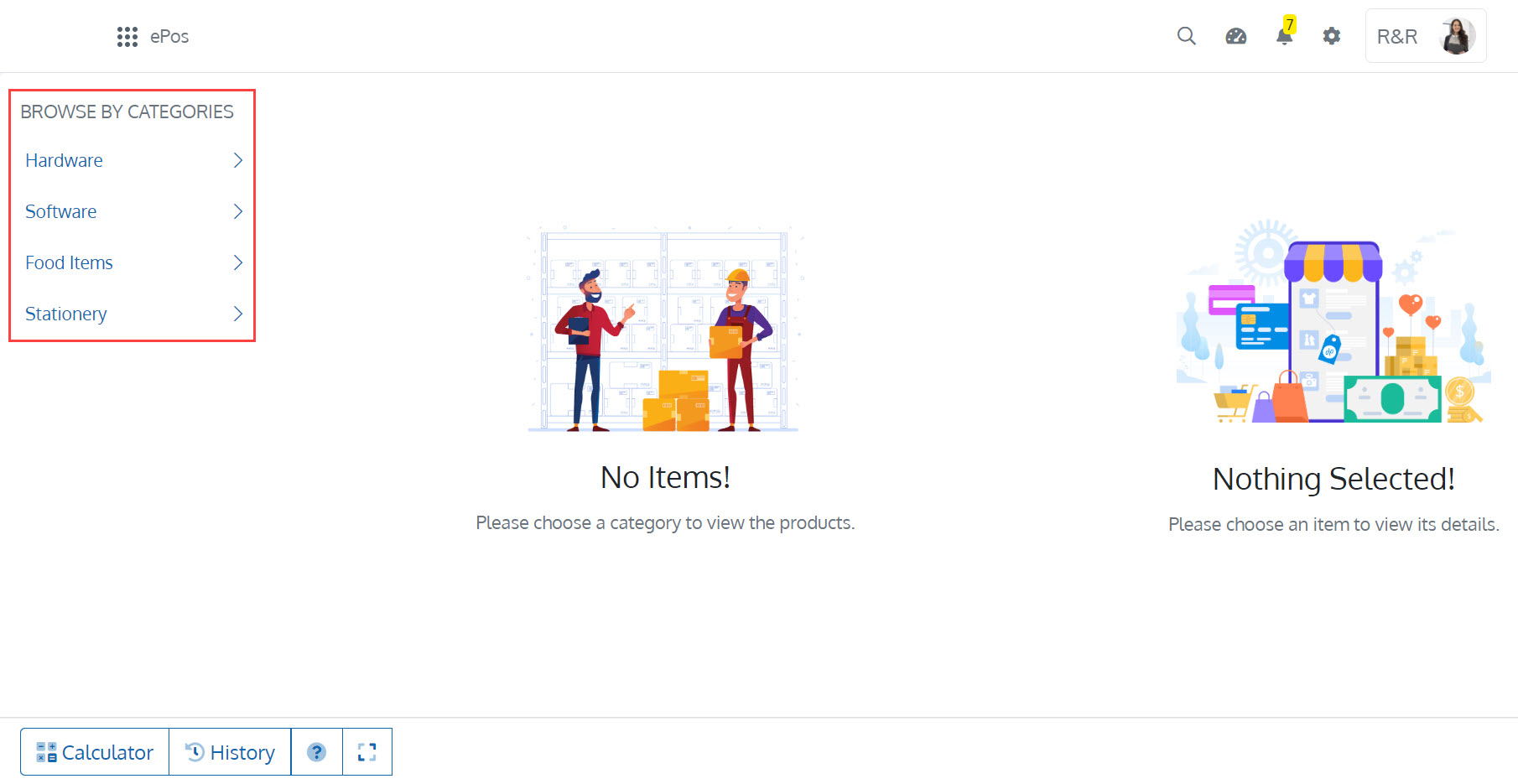 A product description's objective is to provide buyers with information about the product's characteristics and advantages to motivate them to buy. With Batoi CloudSpace, you have the description and images of the product readily available. Click on 'View' to get all the details about the products at your fingertips.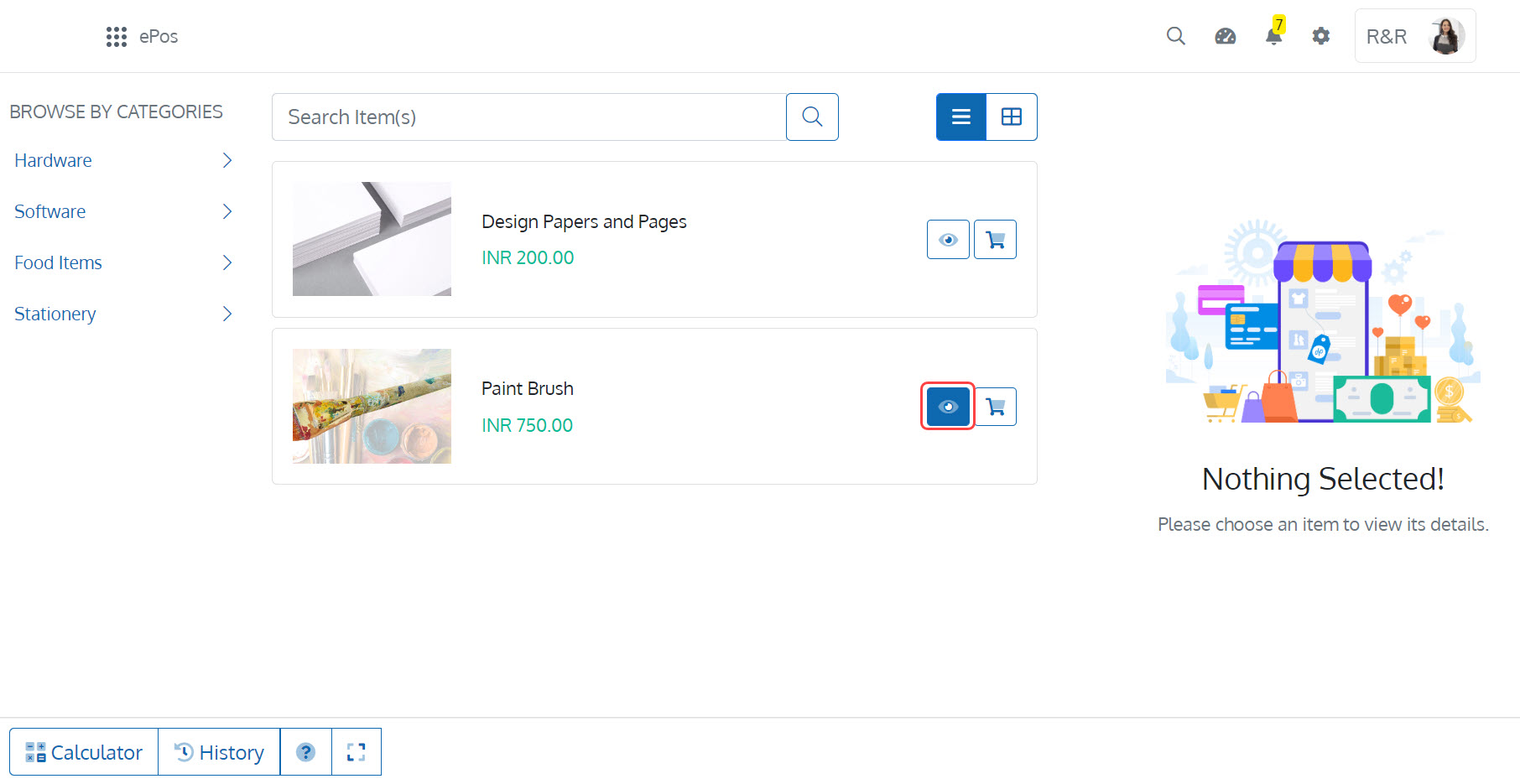 Add the product to the cart to start billing for the customer. You can also bill multiple items at once.
With Batoi CloudSpace, you will be flexible enough to bill for an existing or walk-in customer. You can add a delivery address or specific instructions for a 'Walk-In Customer'. You can attract even more customers or run loyalty programs by giving them 'Coupon Codes' or a 'Forced Discount'.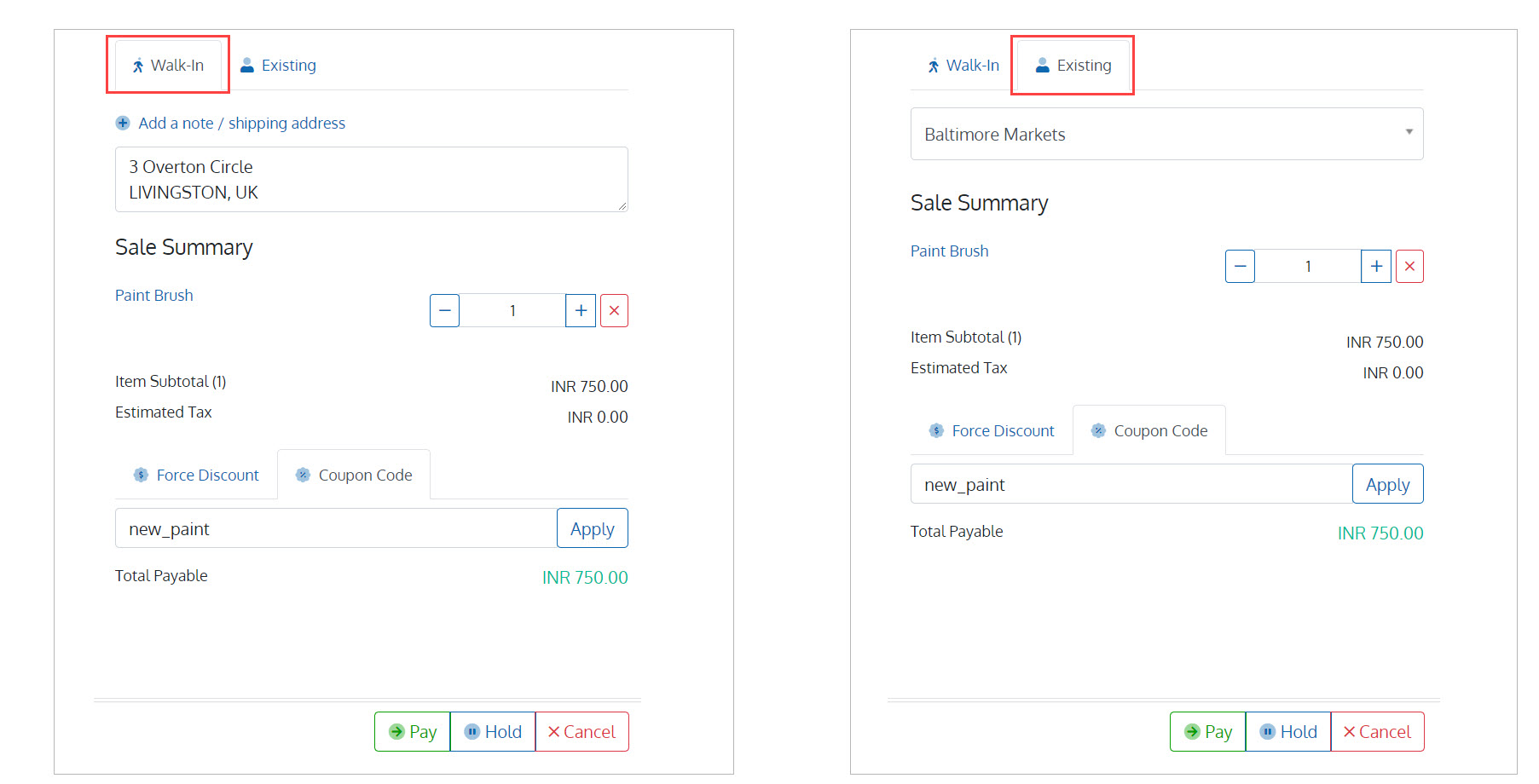 The calculator feature will make your life easier and help you avoid mistakes. This helpful feature will assist you with routine computations such as billing your customers and calculating taxes.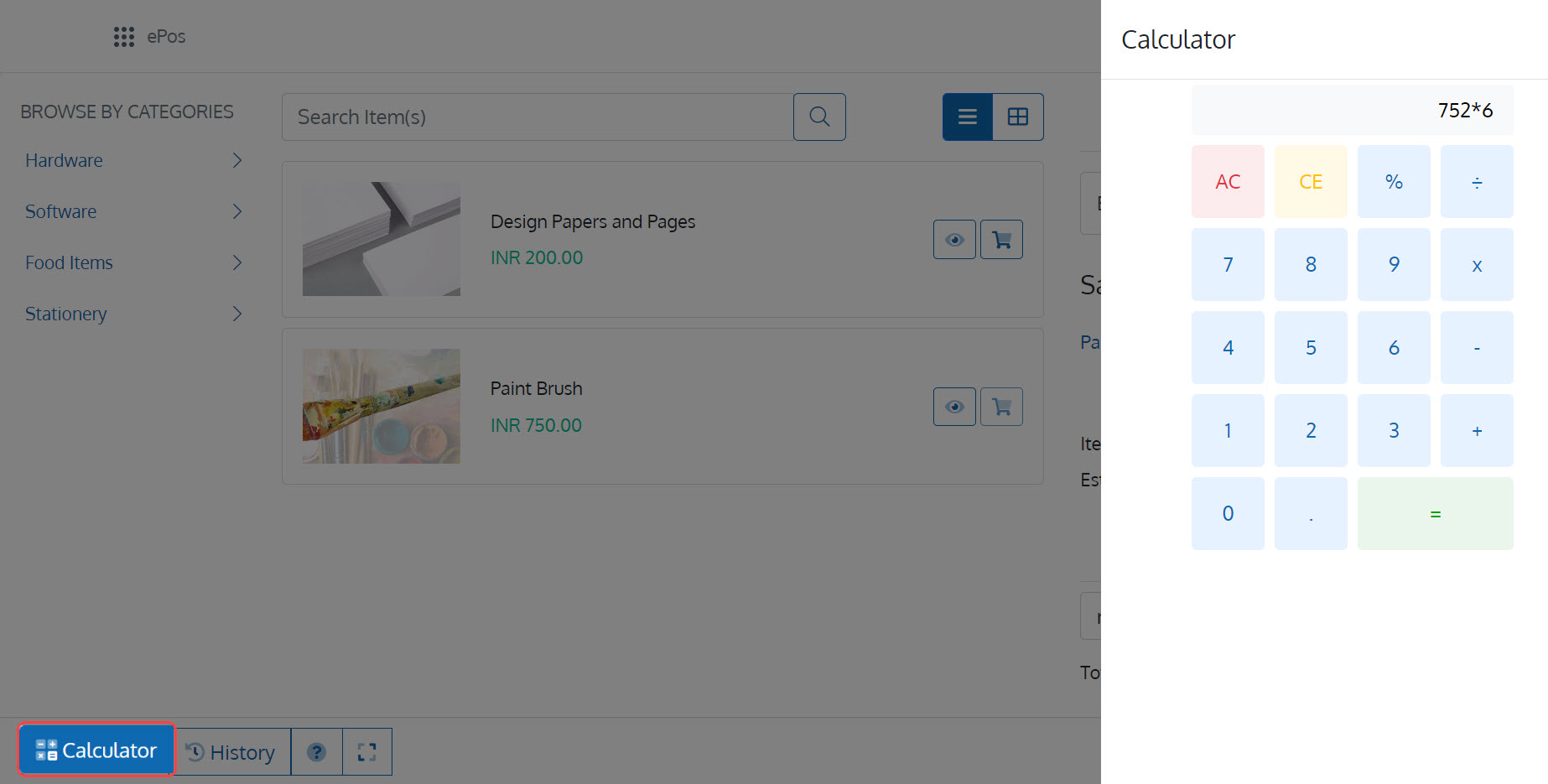 A variety of payment options simplifies the checkout process for your clients. You can bill them as they wish to pay using cash or cheque or input their credit or debit card information as your clients prefer. You can also hold the payment if there is any dispute.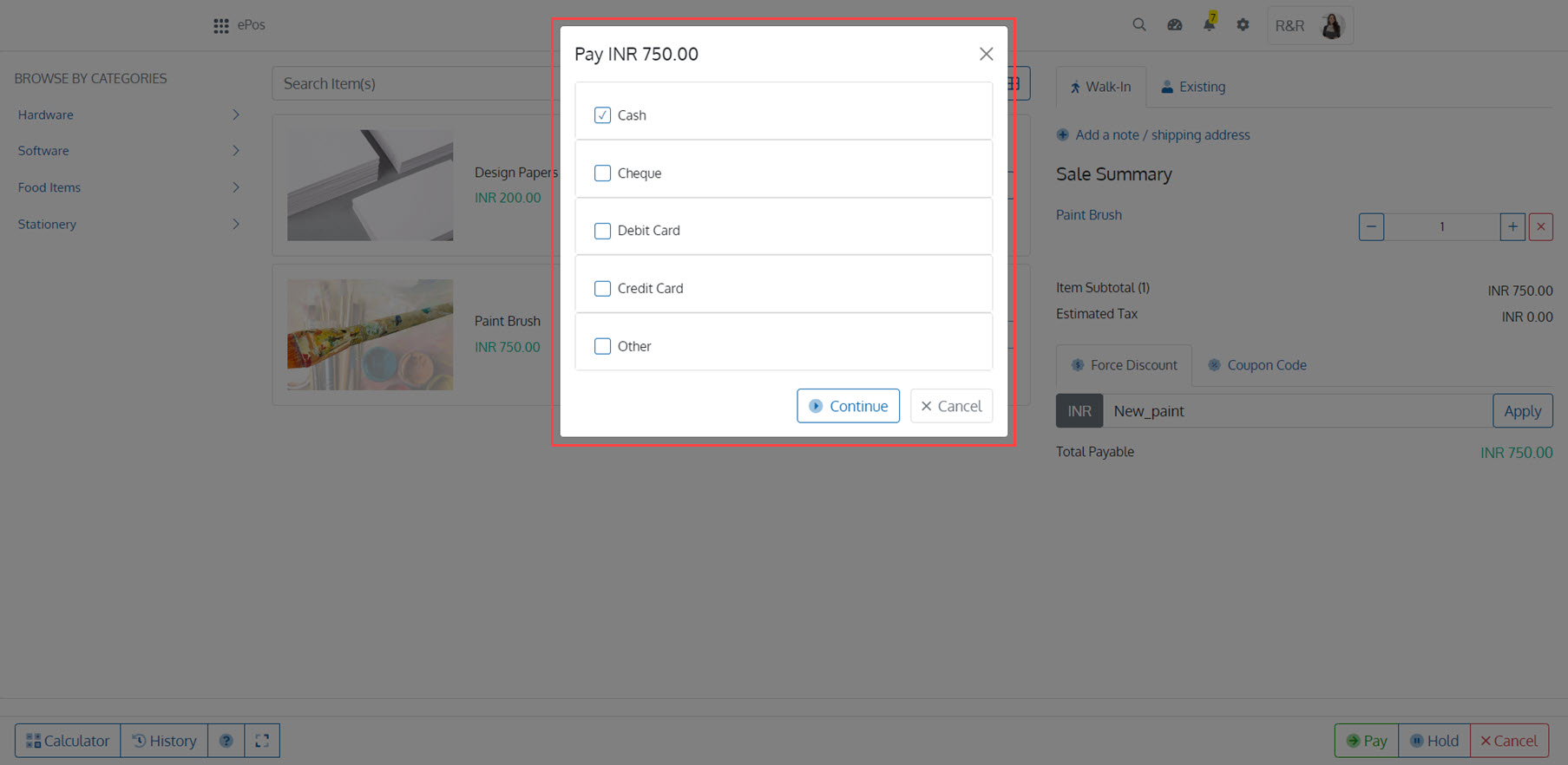 Sales history is an essential aspect of the system as it helps make important and informed decisions about the product or sales. You can check the history of all sales that have been 'Fulfilled', 'Unfulfilled', or on 'Hold'.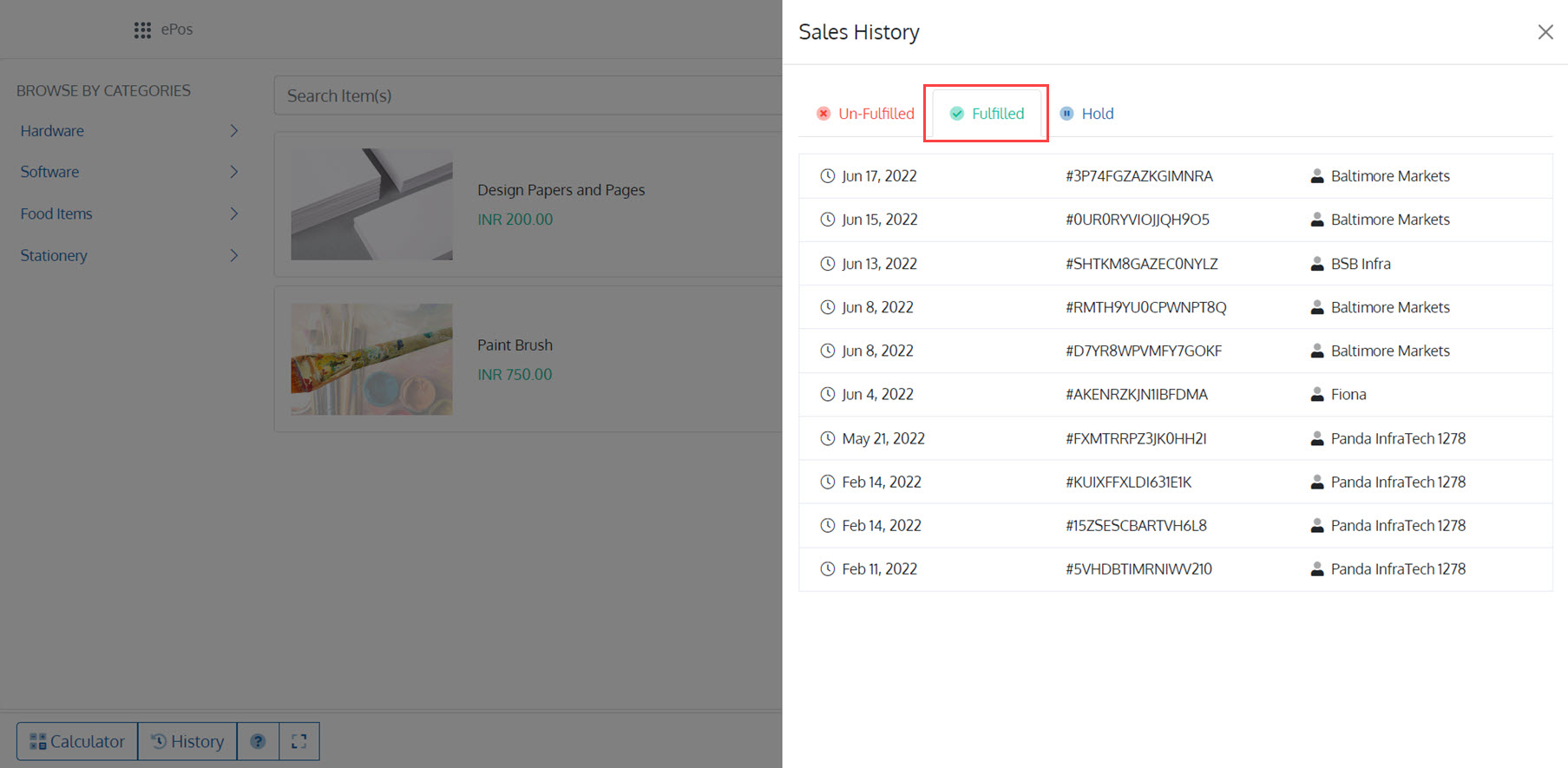 You can toggle to full screen for a seamless storefront billing experience. You can even integrate the app into a Vending Machine System.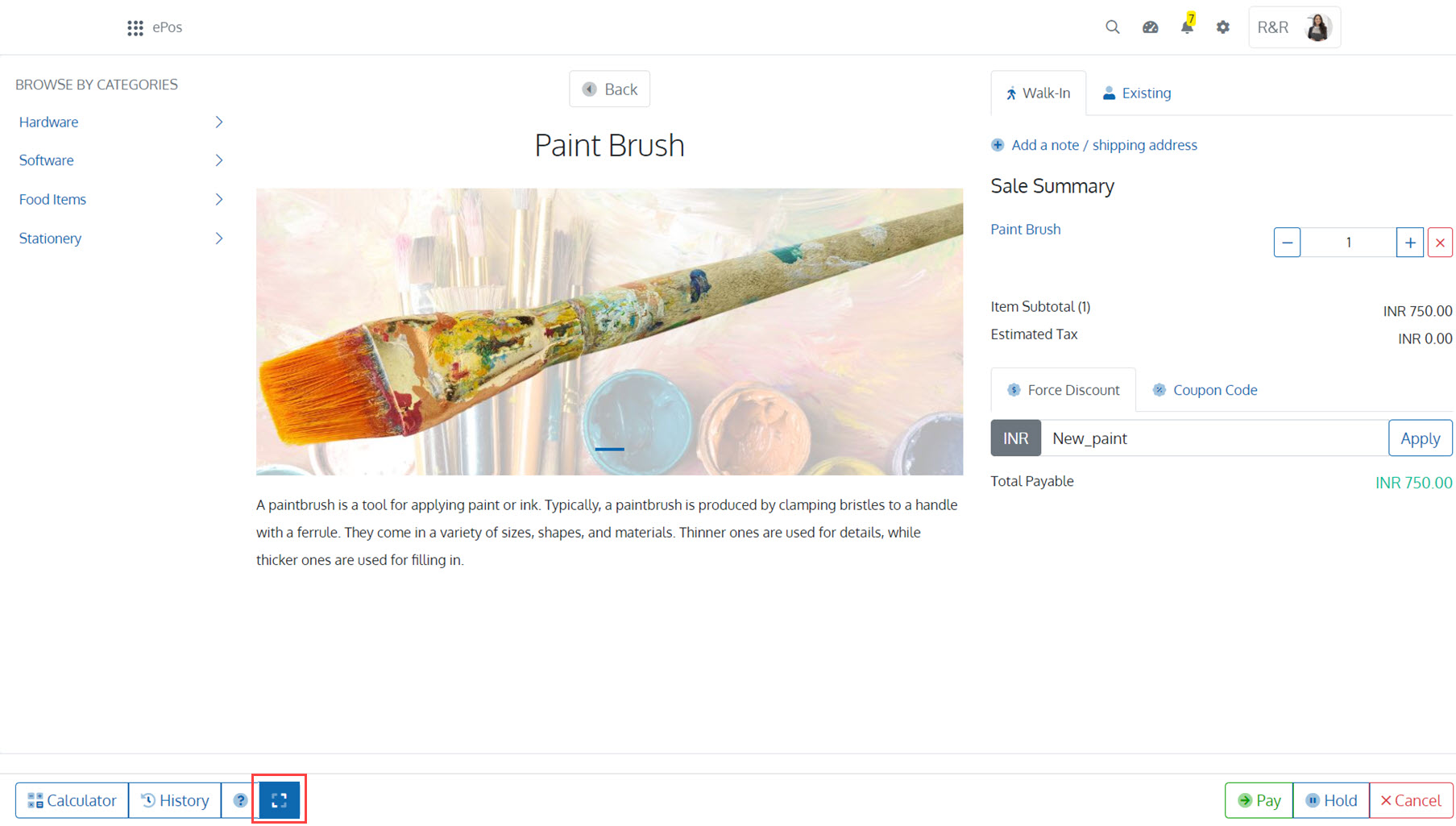 Retail, transportation, food industry, self-service kiosks, or POS systems increase in demand as they add to the Sales Channel. Businesses must be able to account for all sales made through the device. The ePoS app on Batoi CloudSpace integrates with the machines. It provides a secure system to register each transaction, gather this information, and provide sales statistics to manage the sales channel.
---
---