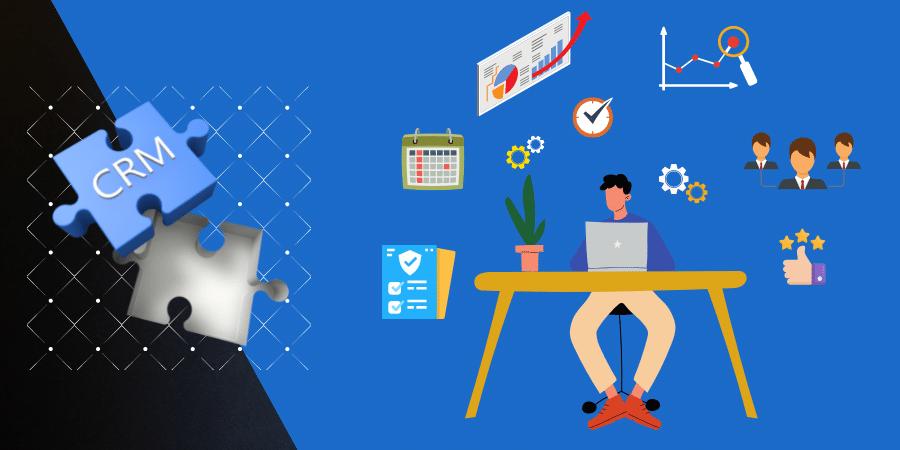 Customer relationship management (CRM) systems are imperative for all types of enterprises. The effective approach allows companies to obtain a comprehensive understanding of customers and prospects, cultivate a close relationship with them, and provide exceptional service.
CRM provides a variety of data required to make data-driven decisions and tools to improve complicated tasks, sales, and marketing opportunities and support customer service workflow automation.
The article details how CRM enables companies to increase customer satisfaction and lifetime value.
What is CRM, and How is it Important?
CRM software is an integrated suite of cloud apps such as marketing, sales, and service clouds that collects and saves customer data. It gives sales teams a single platform to manage client interactions and prioritize operations, thereby improving customer experience (CX).
CRM helps sales professionals to spend more time with customers and prospects. The more time you spend with customers, the more sales you'll close and the more loyal customers you'll keep. A fully integrated, cross-functional CRM solution will benefit businesses of all sizes.
Companies can have a more comprehensive view of customers when their data is structured and handled by a CRM platform. Multiple tasks can be digitized and automated, focusing on marketing efforts, shortening sales cycles, and providing efficient customer care.
Finally, data silos are eliminated with a fully integrated CRM, making cross-departmental collaboration simple so the company can present a unified portrait to customers.
Benefits of Using CRM System in Companies
As per the report, the global CRM market size is expected to grow from USD 63.91 Bn in 2022 to 145.79 Bn in 2029 at a CAGR of 12.5%. CRM software effectively manages, structures, and monitors business operations to increase customer satisfaction. Some benefits are;
Sales and Marketing Automation
Companies can improve client connections by implementing more effective customer service operations. The customer support team can devote extra time to solving complicated queries, difficulties, or requirements. A CRM system automates workflows, allowing your marketing staff to focus on strategic activities like building effective marketing campaigns, analyzing data from those campaigns, and more.
Better Collaboration among Sales, Marketing, and Services
CRM serves as a single allocation source for all transactional, business, and customer data obtained from different sources. Employees from other departments can also collaborate with the customers or track their progress through marketing, sales, and service. Employees having access to CRM know the most up-to-date information.
Increase Communication and Productivity
Sales teams can perform more efficiently when communicating with customers and leads from any location with internet access. Within the CRM, all past and present communications are simply accessible.
Valuable Insights from Marketing Campaigns
By integrating CRM with marketing automation software, a sales team can receive helpful information on how prospects and leads interact with digital marketing campaigns. What pages customers visited, what content they downloaded, what marketing emails were being opened and responded to, and how they support business processes. Companies can have a better idea of how digital marketing strategies are performing.