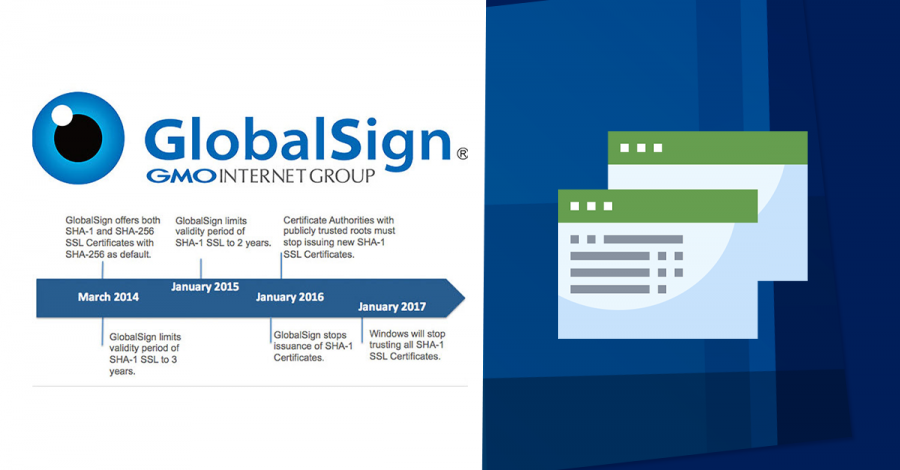 GlobalSign, the partner of Batoi Hosting for provisioning SSL Certificates is going to improve the security levels of the SSL Certificates in support of the deprecation of SHA-1, that has been in use among CAs since the late 1990s.
During March 2014, GlobalSign will be transitioning from SHA-1 (1024-bit keys) to SHA-256 (2048-bit keys) to meet security best practices developed by NIST and to support Microsoft's decision to no longer support certificates using the weaker SHA-1 algorithm.
After the transition, all SSL Certificates will be issued as standard using SHA-256. However, existing Certificates can easily be upgraded with a simple reissue at no additional charge.
Customers who face technical issues using SHA-256 SSL should contact our Support Team.
For further information including important dates for the end of support for SHA-1 and GlobalSign transition dates visit GlobalSign's SSL Information Center Article.