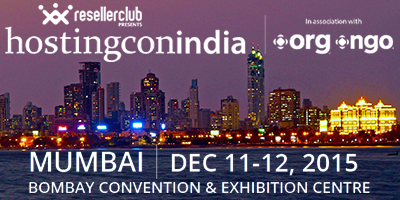 HostingCon India is one of the premier industry conference and trade show for the web hosting and cloud services industry. It caters primarily to resellers and vendors of web services including web hosting, domains, website control panels, website builders, Internet security solutions, cloud solutions, and other allied businesses and brings them together to realise the value of collaboration and learning from peers in the field.
This year, Director and CEO of Batoi, Mr Ashwini Rath, attended the conference from Dec 11-12, 2015 at Bombay Convention & Exhibition Centre, Mumbai, India.
Participation in the conference bestowed an opportunity for us to learn more about Domains and Web Hosting, along with the latest trends in Digital Marketing, Cloud, and Innovation from industry experts. It also allowed us to discuss collaborations with future partners and to interact with potential clients.