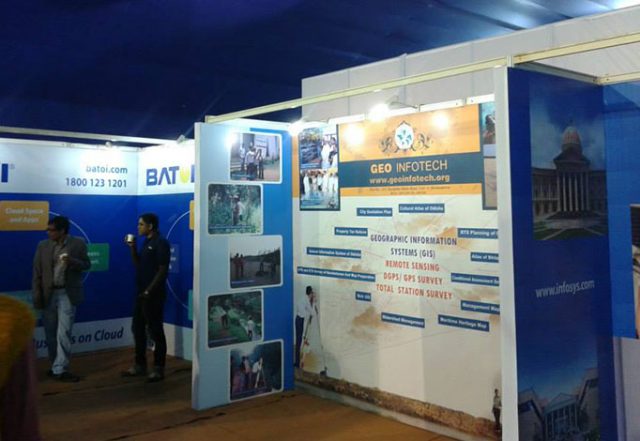 Batoi participated in the 19th edition of the mega trade fair Enterprise Odisha 2014, and exhibited at the IT Pavilion along with other major IT companies at the event from November 26 - 30, 2014.
This year, the theme of the event was "Accelerating Odisha's Growth: Promoting Entrepreneurship- Enhancing Employability" which was aptly showcased by the participants.
The mega trade fair was organised by the Odisha Chapter of the Confederation of India Industry (CII) in association with the Government of Odisha. Hon'ble Chief Minister of Odisha Shri Naveen Patnaik inaugurated the event at the IDCO Exhibition Ground in the capital city Bhubaneswar.
The event witnessed participation of around 100 stalls, both small and big, installed by various industries as well as government corporations and NGOs.
Our stall at the event received great interest from the visitors including businessmen, common people, media persons and students from schools, colleges, B-Schools and also universities.
Enterprise Odisha is the largest Industrial and Consumer Trade Fair in Odisha and has been providing a strong platform for exhibitors to showcase latest technological innovations in the field of manufacturing and services and to attract new customers.
We envisage engaging more small to large businesses in Odisha on our Cloud Platform. This will leverage the power of IT and will reduce the cost and increase productivity. - Mr Ashwini Rath, Director and CEO of Batoi