Access Tools for Your Diverse Publishing Needs
Publish your profile, blog, magazine, book, manual, event page, business page, e-commerce storefront, community network page, self-paced course, or just a landing page.
Create time-bound content as Classifieds and draw attention to your subscribers, followers, and online visitors.
Publish in different formats - text, image, documents, archive files, audios and videos.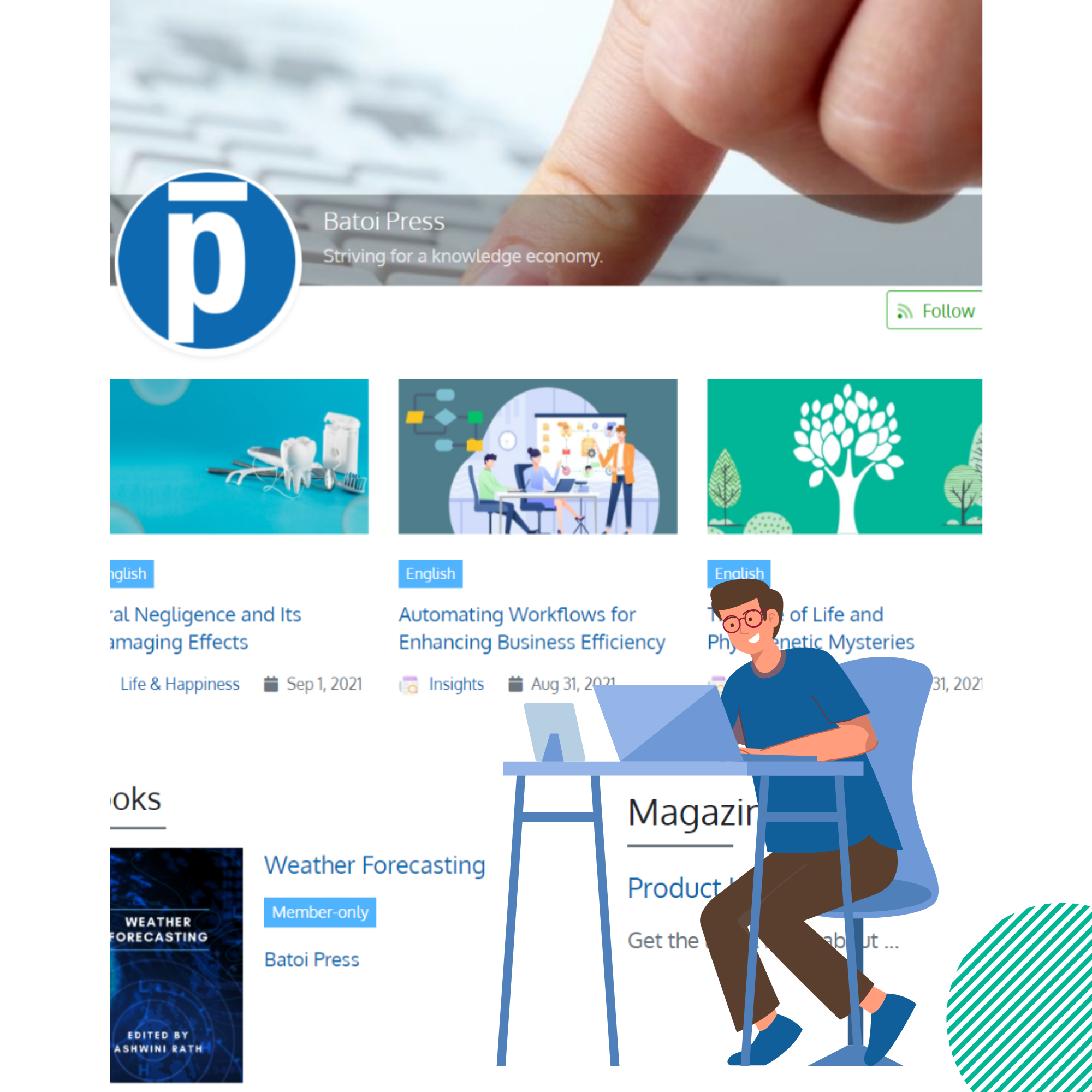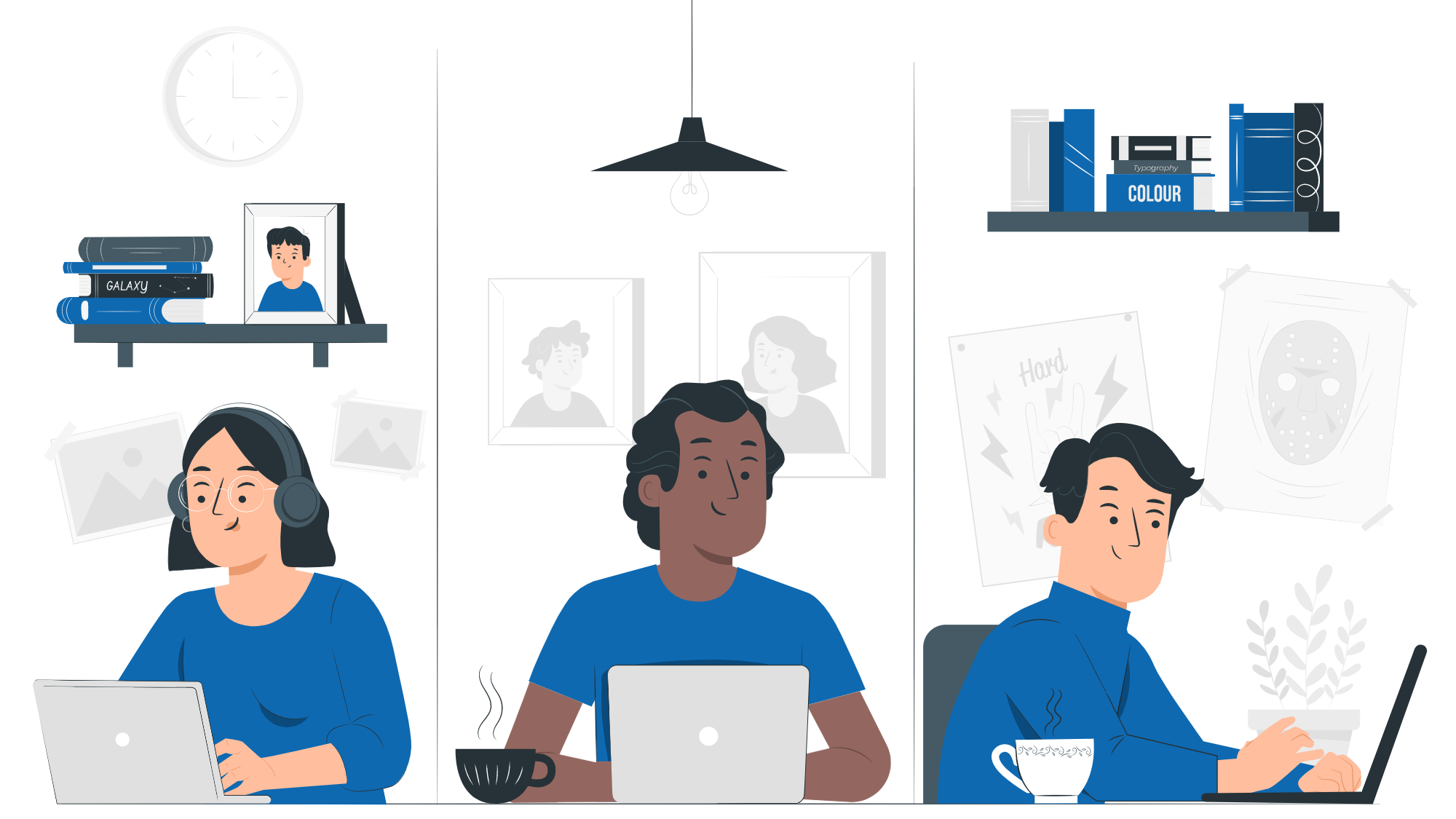 Manage Publishing in a Team

Create a team and manage the submission and approval process for your publication without difficulties. Manage your team and their access control for each of your publications (Spaces).

You can manage your users across your publications and workflows.
Monetize and Accept Payment
Batoi Space has been designed for digital publishing with monetization for the business owners and managers, and content producers and publishers.
Create a paywall for your content
Create an online storefront for your products and services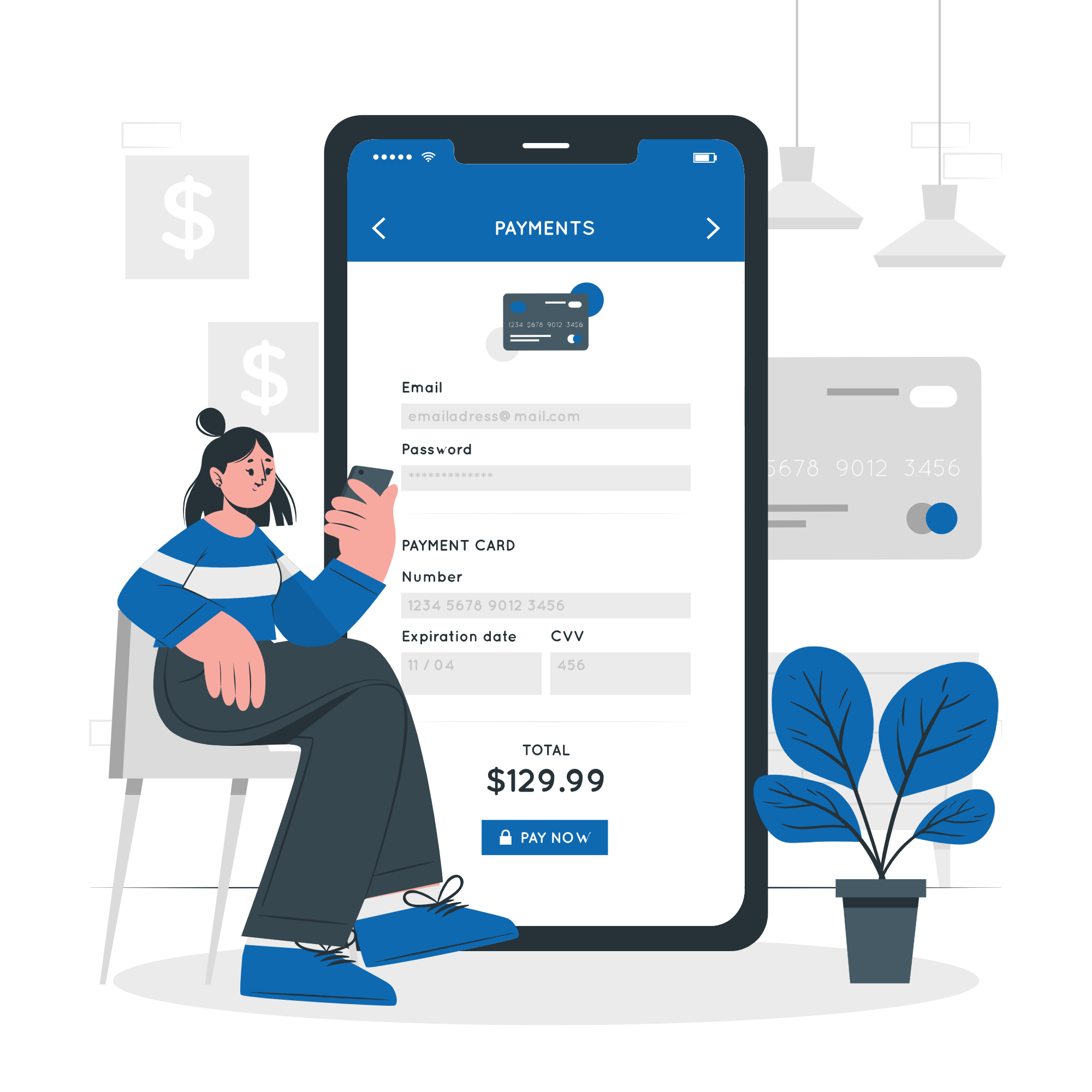 Solutions for Many Use Cases
Based on your specific usage scenario, you can use the Batoi Space for your publishing needs.
Business Managers
Publish business pages and product information. Manage inquiries, invoices, order fulfillment, and vendors.
Online Sellers
Publish an e-commerce storefront and accept payment. Use ePoS to handle transactions.
Publishers and Producers
Publish multi-channel magazines, books, and manuals. Create a universal subscription model for all your publications.
Writers and Artists
Write a blog, self-publish your magazines and books, connect with your audience. Monetize your creative assets.
Community and Event Managers
Publish event and community pages. Manage events and networking among your community
Trainers and Academicians
Publish your research articles, course materials. Manage registrations and monetize.
Pricing
Start your journey with a free plan for your Space or go Pro to avail all advanced features.
Get More


With Pro Plan
Pro Plan brings more tools for publishing and promotions to your basket.
Each of the Pro Plan is to be activated per Space. You can choose either a monthly or yearly subscription.
Best Value
Pro Plan
$5 / Space / Month
Get premium support plus addons.
All features of the Free Plan

Publish a storefront equipped with a payment gateway (Please note that payments received through the payment gateway will attract a 25% fee of the transaction including all taxes).

Create Private Space.

Upload multi-format content - images, documents, file archives, audio and video files.

Access analytics of usages and engagements.
Free Plan
$0
Get started now, upgrade later.
Create and publish Profile, blog, magazine, book, or course.

Build a business page. Publish your product and service information.

Publish an event page or community network page.

Manage inquiries on-app and communicate with others.

Post the time-bound announcements (Classifieds).
FAQs
The Free Plan is valid without any time restriction. However, you need to log in to your account at least once in six months to retain the Space in the live state; otherwise, all publications will be marked as 'Unmaintained or No Longer Updated' and your account will be made dysfunctional. We encourage you to use your Free Plan to invoke knowledge dissemination and discussion among the interested groups.
We also offer 'Pro' features for social causes and non-profits (based on due approval from our side) without any cost. Please contact us from within your Space Control Panel after you create a Space that needs such support.
You can cancel the Pro Plan for any of your Spaces at any time. Go to your account management page and then to your billing and Purchase Page to locate your publication and then cancel. Please refer to the help article for further guidance.
If you cancel your 'Pro' Plan, you will no longer avail the tools that are part of the Pro Plan features. Also, you need to remove the uploaded files within 30 days after the cancellation as those uploaded assets will be frozen. All frozen assets will be removed forever after 90 days of the cancellation.
You can make the payment through a credit card, debit card, or online banking while upgrading to Pro Plan for any of your Spaces. Please refer to the help article for further guidance.
Our servers and PCI compliant and all data transactions are done over SSL. Our security management process is ISO 27001 compliant too. Please refer to Security and Privacy at Batoi for more details.