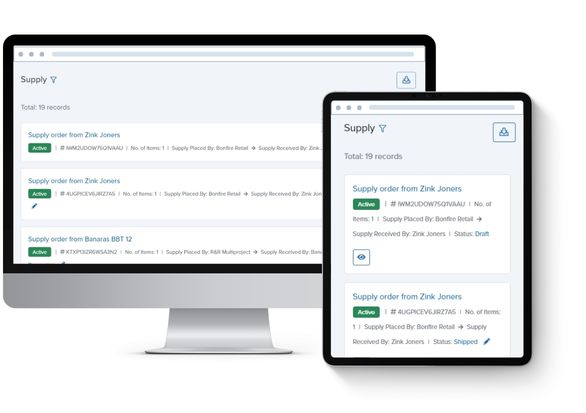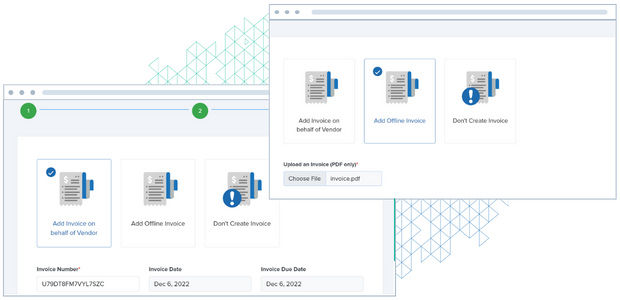 Generate or Upload Invoice As Per Your Needs
You can add invoice on behalf of Vendor or add an offline invoice.You can also upload an invoice as PDF.
Flexibility in Payment Terms
You have the option to make a Full Payment or a Partial Payment. You can also decide not to include a bill. The Supply and the "Status" gets added for every instance. The ledgers and stocks get updated automatically.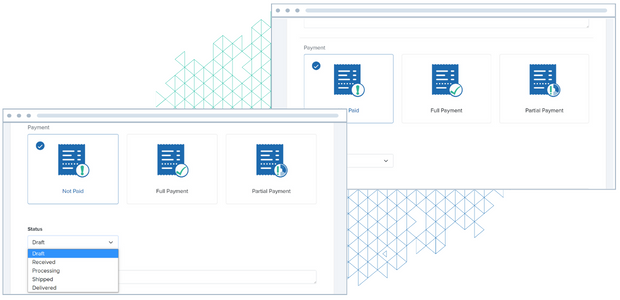 Audit Your Supply Chain Performance
A strong relationship between the vendor and your business will enable the sharing of initiatives, feedback, and insights of your Supply chain performance. This effort, along with the time devoted to it, is recorded as an activity helping you audit.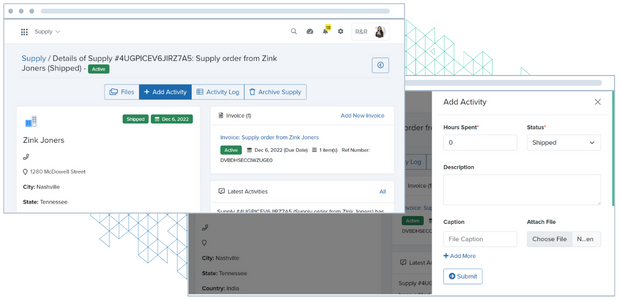 Manage Your Files
There are numerous documents linked to invoices or supplies. Using Batoi CloudSpace, you can upload files for each invoice and supply line item and view or download them. Additionally, all files will be accessible via the Cabinet app.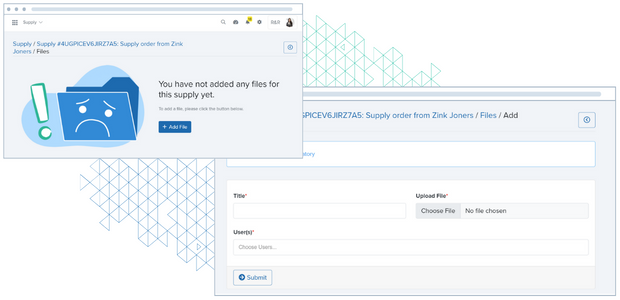 View Your Invoices
You may view all bills on the Invoice list page along with other standard information. You can also view individual invoices, make payments, or attach files.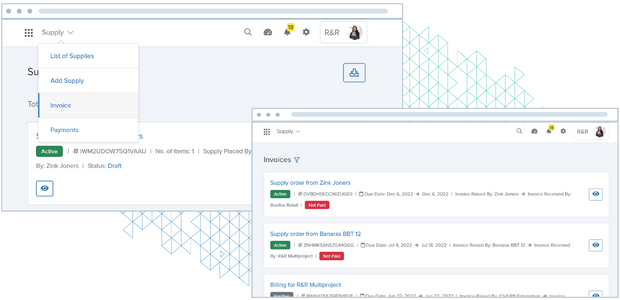 Manage Your Payments
You can view all your payments on the Payments list page along with basic information. Additionally, for any transaction, you can view their individual money receipts.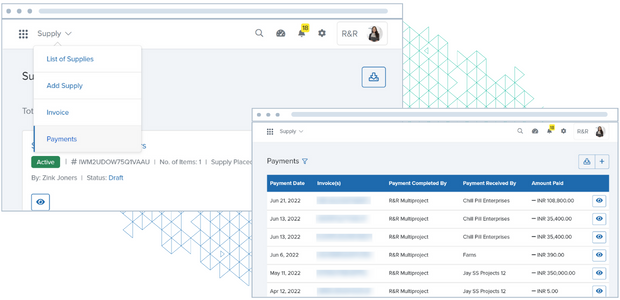 Frequently Asked Questions
Each supply item can have an activity added to it to track work done, and the hours spent on it are saved as an activity. Hence, helping streamline operations, cut expenses, increase production, and organize the supply chain.
Every supply is given a distinct Supply ID by Batoi CloudSpace, making it simple to identify each supply. In addition, You can also enter your Supply ID. Specify the inventory item/asset that your company needs. The unit price will auto-populate. In the same supply, you can add more items or "Custom Line Items."
Yes, by default, a unique invoice number is provided for identification by the Supply app, which you can modify in accordance with specifications or policies.