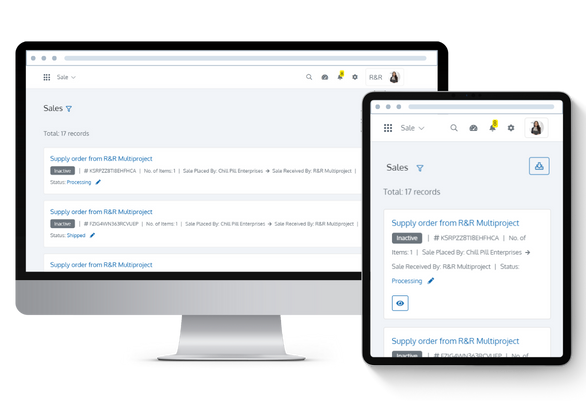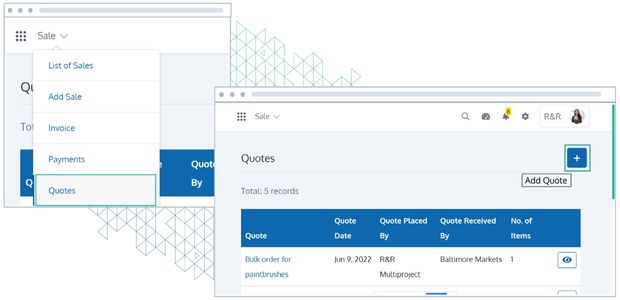 Create Quotes
Create quotations to drive deals closer to closure. Prepare and send quotes without any hassles or complications. Attach relevant documents from the Cabinet.
Manage Invoices
Create and manage invoices. Quickly view paid and future payments for any invoice. Quickly navigate from an invoice to the customer's profile or related orders.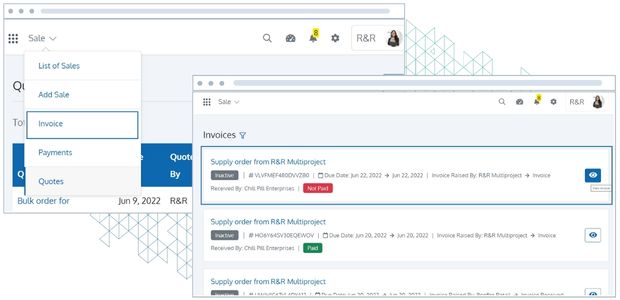 Manage Payments
Easily find outstanding and cleared payments and view full payment details applied to the payment. Quickly navigate from a payment to the customer's profile or related orders.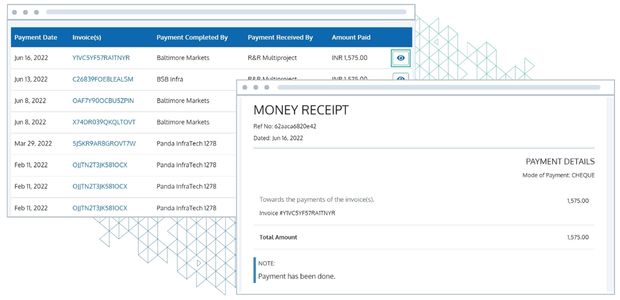 Track and Manage Your Sales Activities
Plan your engagements and appointments with customers to close a sales deal. View the different activities that have been performed for a customer. Identify the activities bringing in more conversions and constantly improve your sales process for optimal performance.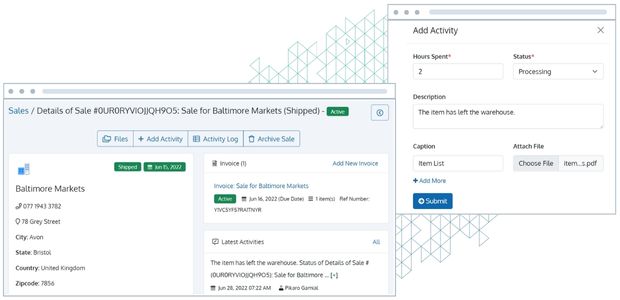 Manage Billing
Add billing for a customer by selecting a Business Unit and Customer. With Batoi CloudSpace, you may bill an item from the inventory and a 'Custom Line Item.' The billing will be recorded along with the status.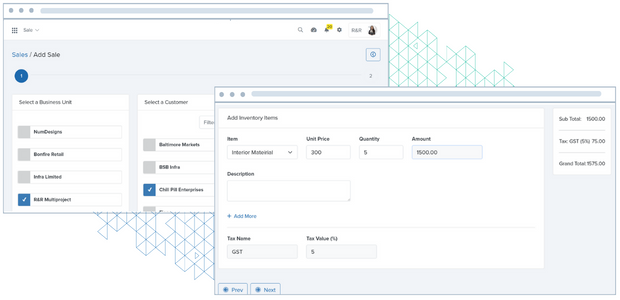 Manage Files for Your Sales
For each Sale, you can upload files that you can view or download. Additionally, all files will be accessible through the Cabinet app in Batoi CloudSpace.
Frequently Asked Questions
A sale involves two or more parties exchanging money for tangible or intangible products or services.
In the Batoi CloudSpace, you must add a customer before a sale.
In the Sales app on Batoi CloudSpace, you can add sales records in various ways. You may manually add a single or multiple sales. You may also add opportunities in bulk by importing them.
The import mechanism in Batoi CloudSpace allows you to upload all our existing data into the platform needing minimum time and effort. You may refer to our help guide for instructions about how to use this.