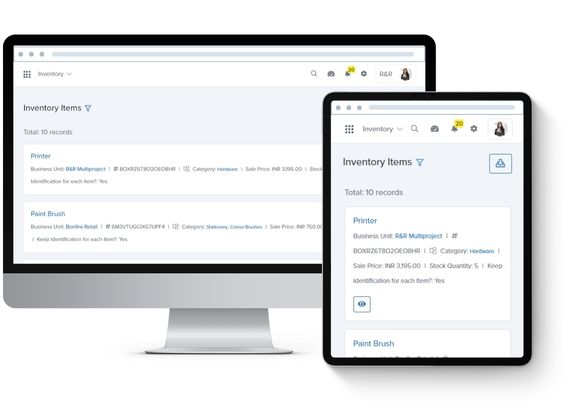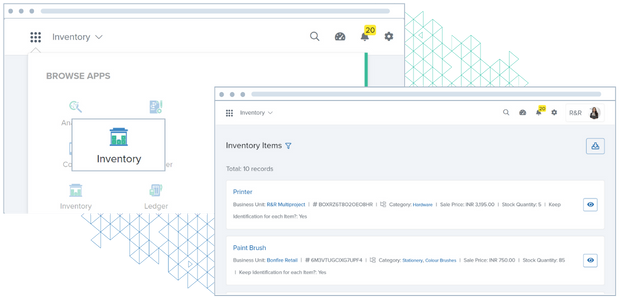 Organize and Store Your Inventory Information in One Place
Manage supplies and track inventory levels - all in one place to improve your organization's overall efficiency and productivity.
Get Low Stock Notification
Set a limit on how many items you should have in stock. Once a product falls below the limit, get notified and order for restocking.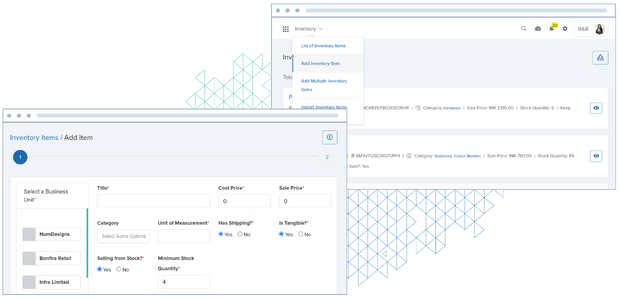 Identify Trends
Get insights about which products sell and in what volume. Predict future inventory needs and make better business decisions.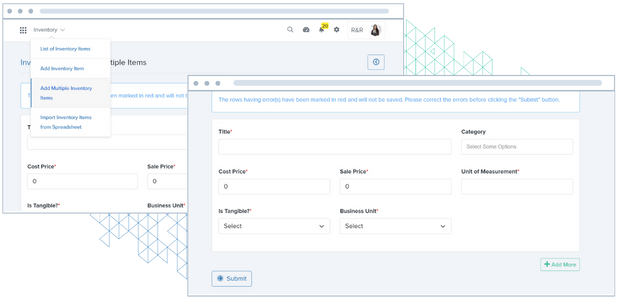 Manage Inventory of Multiple Business Units
Manage the inventory of multiple business units of your company at various locations.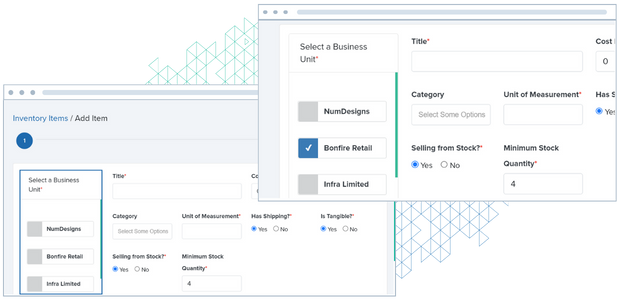 Reduced Risk of Overselling
Synchronize your orders with your inventory to ensure that stock levels are adjusted each time you sell a product. This guarantees that your customers won't be disappointed because they purchase an item you can't deliver.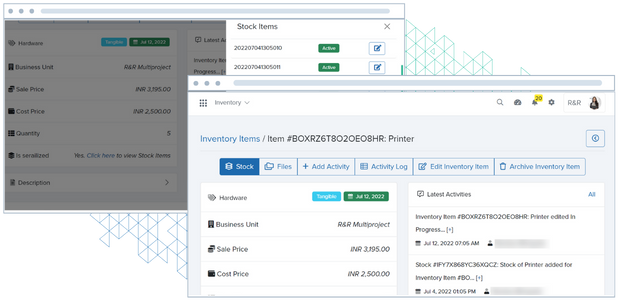 Record Activities of Your Inventory
Analyze and track the different activities that have been performed for an Inventory item.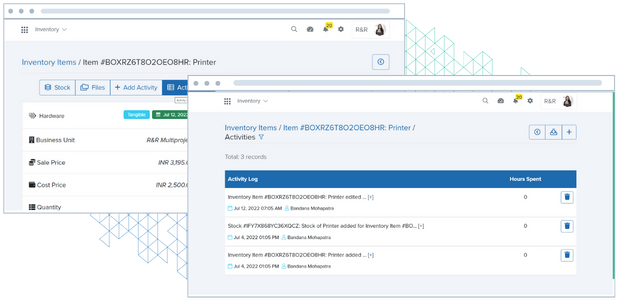 Frequently Asked Questions
To begin working on inventory management, you need to create a product if you intend to handle a production line or a project. Else, doing inventory management for the sales process is straightforward.
You can go to the 'Inventory' app on the App Drawer. Then choose the menu 'Add Inventory'. You can also do it on the 'Supply' app, where adding a supply can lead to new inventory.