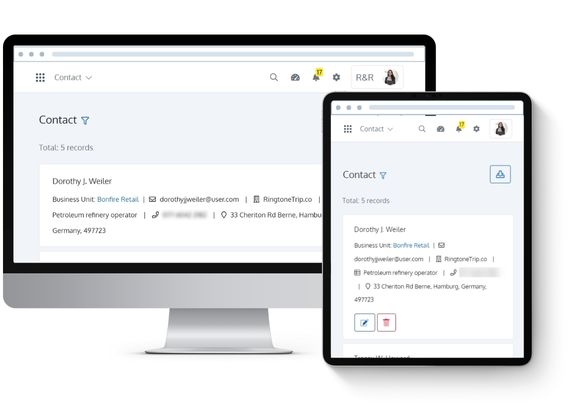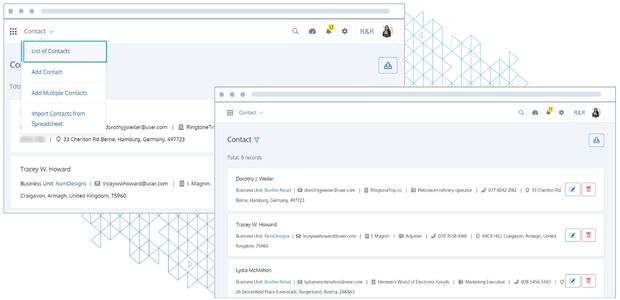 Get All Your Contacts in One Place
You may view all of the contacts and their details on the list tab of the Contact app.
Avoid Confusion between Contacts with a "Short Bio"
Get a short overview of your contacts to let other internal users get a brief about the contact and avoid confusion with contacts with the same name.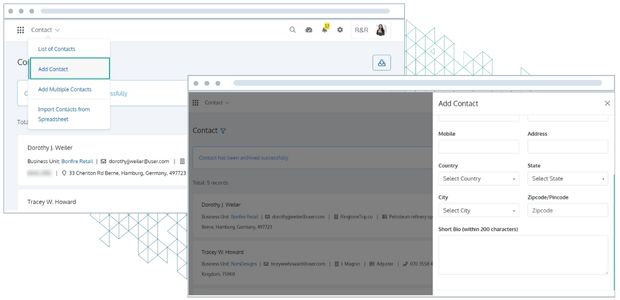 Integrate Smoothly into Your Existing Workflow
The Contact app offers a simple contact management solution that seamlessly fits your current workflow and helps you share contacts with your coworkers.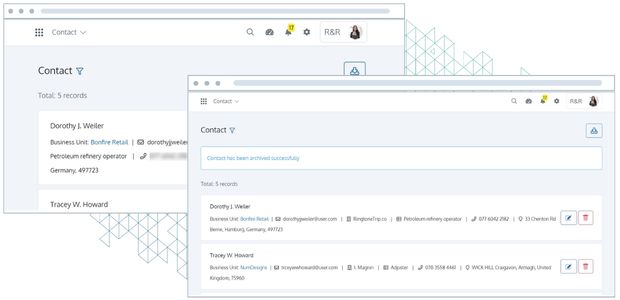 Keep Your Contacts Up to Date
It is easy to add multiple contacts at once or import all your contacts from a spreadsheet and stay up to date.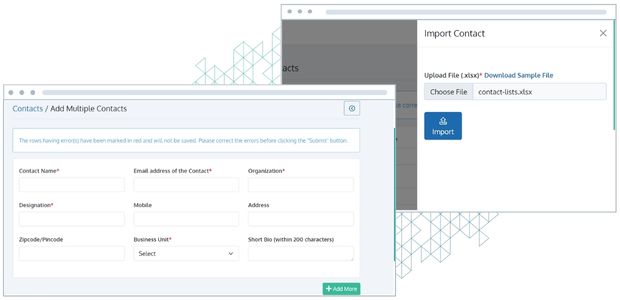 Keep Your Contacts Safe and Secure
The Contact app reliably protects your contacts and other information with the app's encrypted service.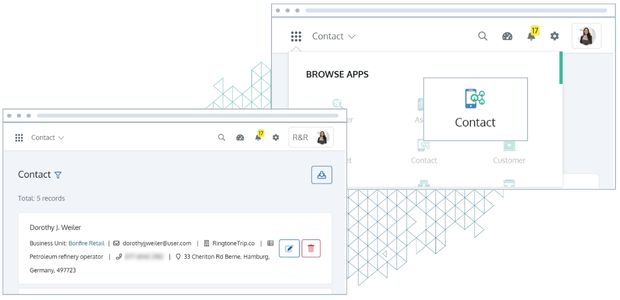 Access Your Contacts from Anywhere
Access contacts from anywhere; you'll never be without the correct email address or phone number again.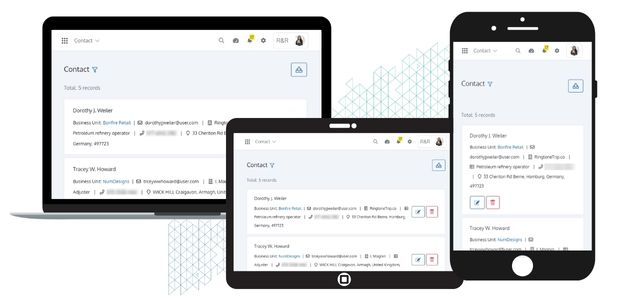 Frequently Asked Questions
It might be challenging to recall each customer's name and specific preferences in today's fast-paced business environment. Keeping data digitally and exchanging it with team members as needed is crucial.
Select a 'Business Unit' and provide basic information such as 'Contact Name,' 'E-Mail Address,' 'Organization,' and 'Designation' to add a contact. You can also enter the contact's "Mobile Number" and "Address".
Yes, you can add 'Add Multiple Contacts' at once or import all contacts if you have a list of contacts in a spreadsheet.