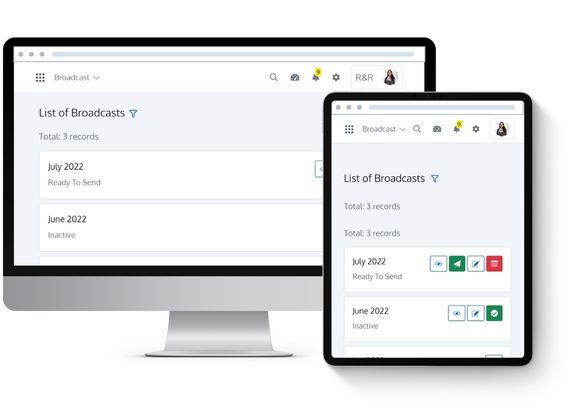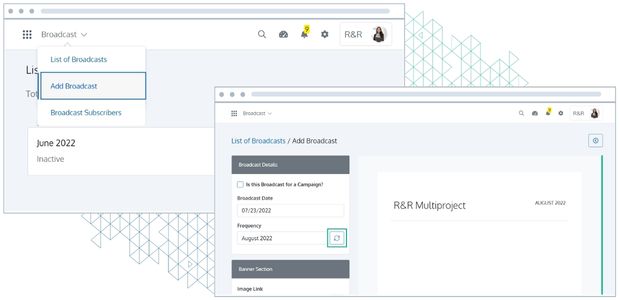 Easily Create a New Broadcast
Creating a newsletter or notice using the template takes minutes. Use the placeholders to personalize your information and tailor it for your audience.
Save a Draft Broadcast
When adding your information, you can save your progress, return to finish, and send the broadcast later.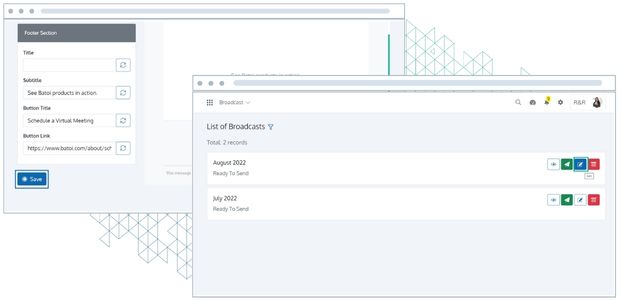 Preview a Broadcast
See how your broadcast will look when sent out to ensure your email looks good in your recipient's inbox.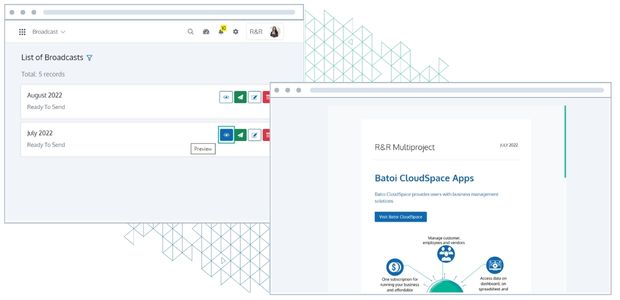 Add/Import Your Subscribers
Add your subscribers manually or import the list into the system in bulk to save time.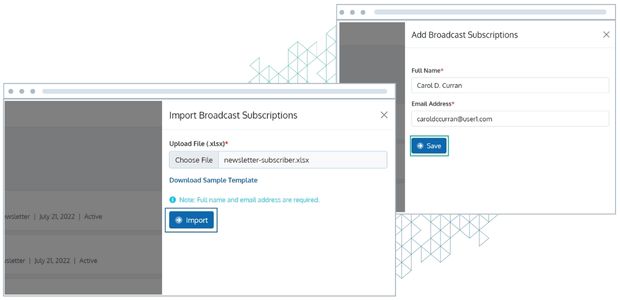 Search Your Broadcast
Quickly find the Broadcast you are looking for from your Broadcast List. Powerful filters let you find the relevant broadcast faster. Switch between the views to organize and see the items most important to you.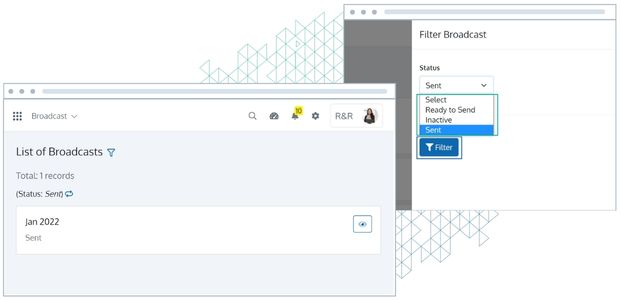 Responsive Template Design
With a responsive template design, you get a consistent display of your email that adjusts the layout to suit/fit in the end device that the email is opened.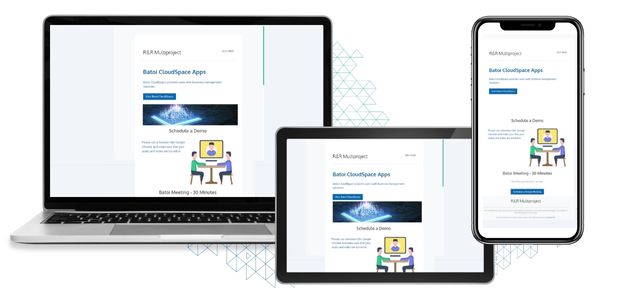 Frequently Asked Questions
We have our homework done with the email relays from our servers - the IP addresses are whitelisted and are, therefore, not filtered as spam. The receiving server automatically recognizes the relayed emails as 'acceptable', thus increasing delivery probability in Inbox rather than in Spambox.
You can manually add subscribers by entering their details in the 'Add Broadcast Subscriber' screen or import the list into the system in bulk. You can download a sample template with the column labels and the sample data that you can edit and save and then import the template. It helps save you time.
It will depend on the monthly limit for email sending that you buy in your subscription.