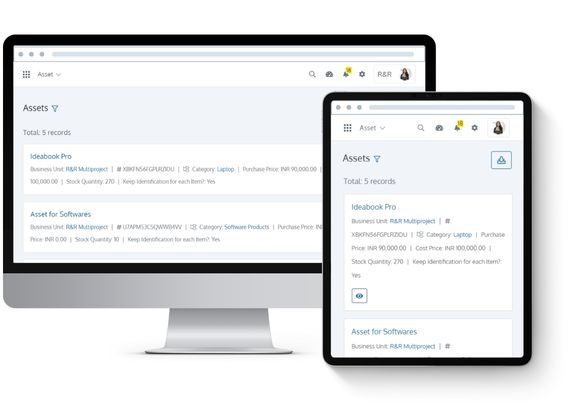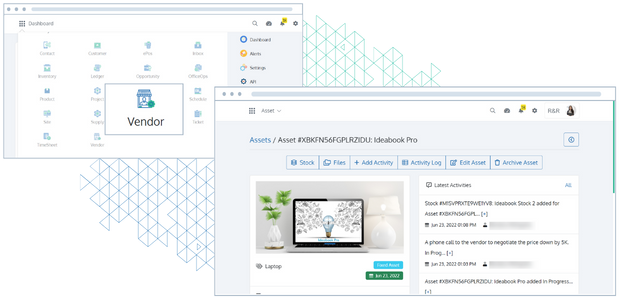 Manage Your Assets by Associating Vendors
Reduce communication barriers by connecting vendors/merchants for a particular asset.
Track Your Assets
Asset application helps you efficiently and effectively keep track of the data that will be useful for dealing with your stock.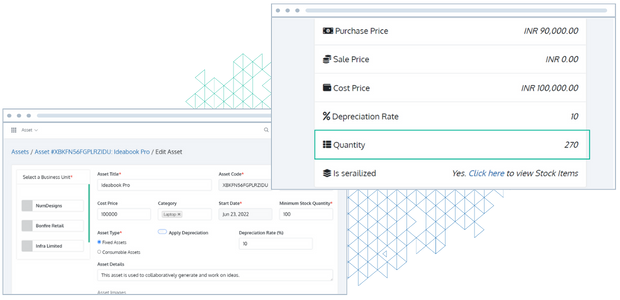 Add Activities for Individual Asset
Activities can be added to an Asset. Keep track of interactions with customers or other organizational users. This work gets listed as an activity in the Asset app.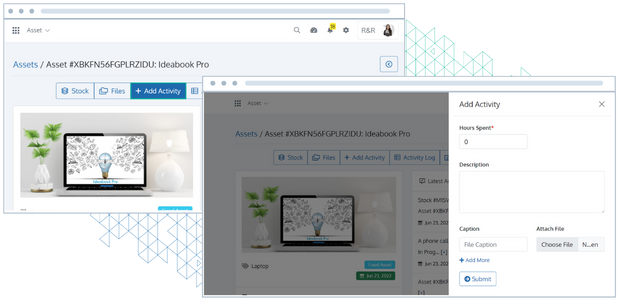 Manage Your Stocks Efficiently
Asset app assists you in determining the ideal stock level to maintain to satisfy customer requests. You can keep your assets serialized, which helps you to trace them.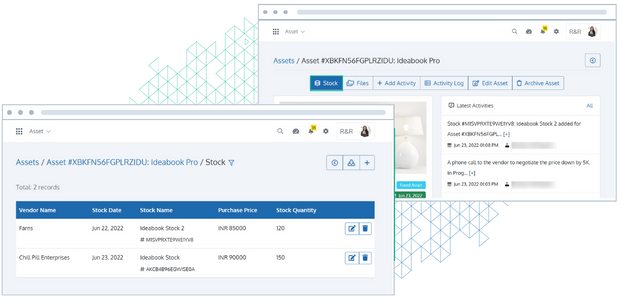 Support Different Stocks
You can have two stocks from different vendors. You can view each stock in the app with a system-generated unique identifier and the possibility to alter it if you keep them serialized.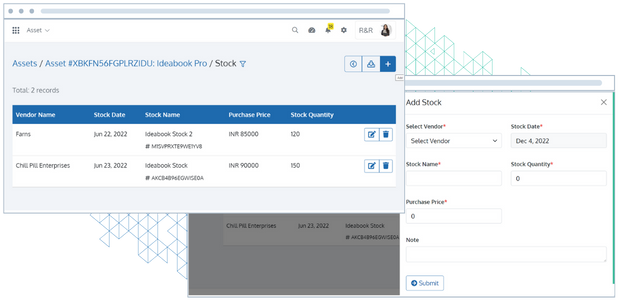 Manage Files for Assets
You can upload files for each Asset and view or download them. Additionally, all files will be accessible using the Cabinet App.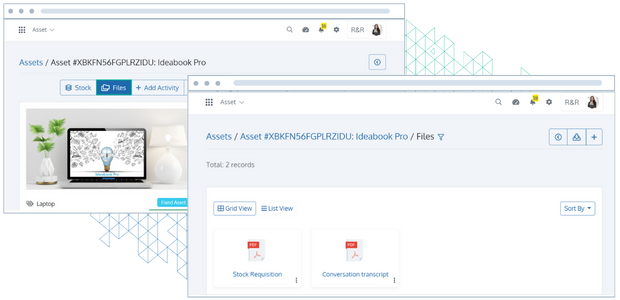 Frequently Asked Questions
The Asset app helps you keep track of all of its assets. A proper asset management system can provide information on your assets, such as the asset's price, stock information, and the date of any changes.
Add an asset to your company by choosing your business unit and entering the basic information. You should try to define as much information as you can while creating an Asset. You must first set up the Asset Category, before adding an asset.
You can view the activities in the Activity log. You can also download the Asset activities in CSV for future reference.