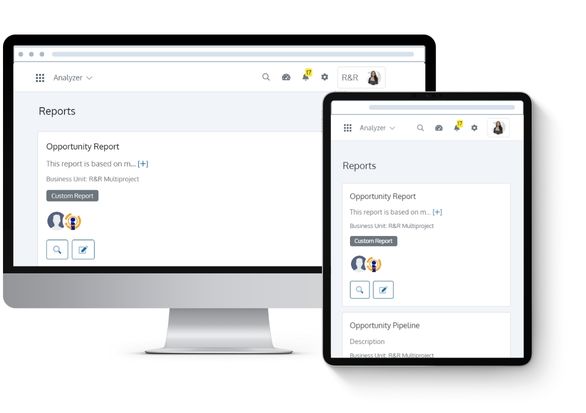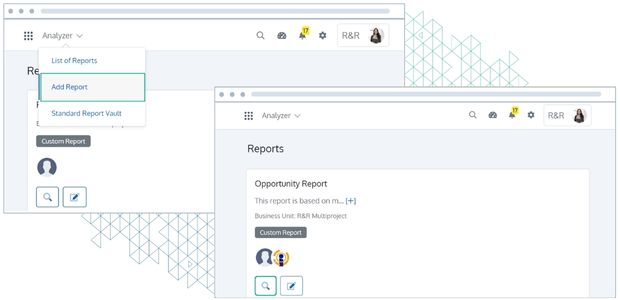 Create and View Reports on the Go
Add a standard report or create a custom report through the Analyzer custom report tool to track progress.
Track Your Team Performance through Task Reports
The performance indicators summarize each team member's performance and help you make more informed decisions.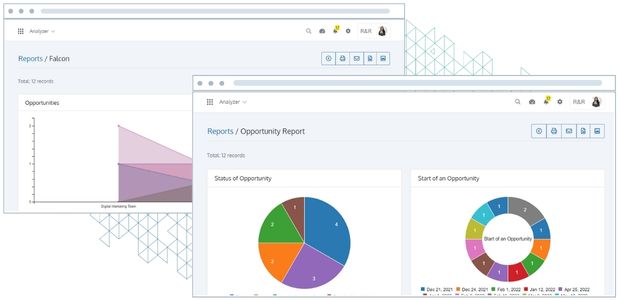 Keep Tabs on Your Project Progress with Project Report
Create a factual report on the status of your project, which should include economic, technical, financial, management, and production aspects.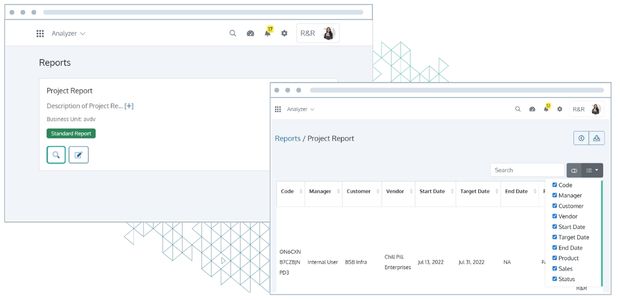 Customize Your Reports
Define your custom report by tailoring it to your needs, compare your data with perspective charts, tabular reports and manage who can access your reports.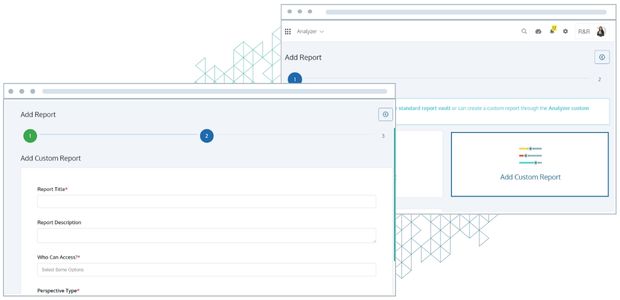 Create and Export Visual Charts
Compare your data with perspective charts for easy comprehension of your reports.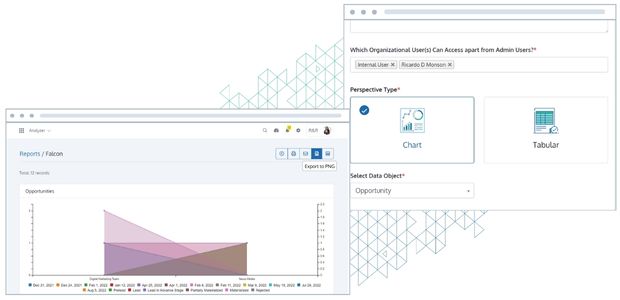 Smartly Analyze Your Data with Tabular Report
Configure your report with the required fields and organize data into several fields for a detailed analysis.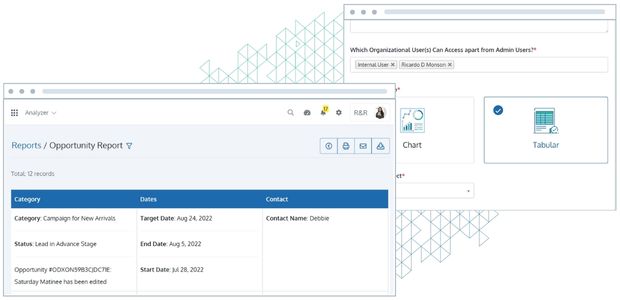 Frequently Asked Questions
Whenever you create a report, it offers the choice of "Who can Access" the report. You can manage who has access to the report from this page.
Editing column names and ordering the filter conditions are possible with the Analyzer app. To customize the tabular reports, you just need to drag and drop the items to sort.
Yes, you can give access to the users and share the reports in the app. You can also down.load the reports in CSV format for future reference.