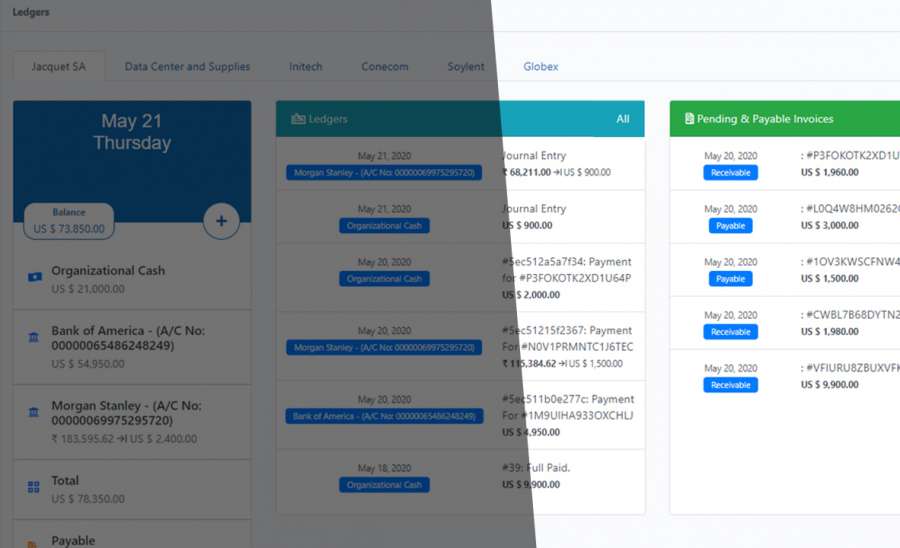 A Ledger Dashboard offers a single point management of different accounts ledger of the organisation, a comprehensive display of day's balance (ledger wise) and total. A user can browse through different organisational units, if permitted, by tapping on different tabs on the top of the Dashboard. Latest ledger log (transactions) and pending payables and receivables are shown to get a preview of the present status and to take appropriate action or decisions. A searchable and browsable ledger log has been added. A user can export financial transactions between different time periods, simply by filtering and downloading.
A time tracking instrument has been included on the blue top bar of apps where a user can start and stop to measure the time spent for a particular ticket. Upon stopping this timer, the user can select the project and any ticket inside to fill in the details and save it. This feature is linked to the Timesheet which derives time spent collected from the various activities across different functions.
A year and month-wise timesheet (can also been user wise), has been included in the menu Timesheet. This feature provides a holistic view of the time spent in the organisation.