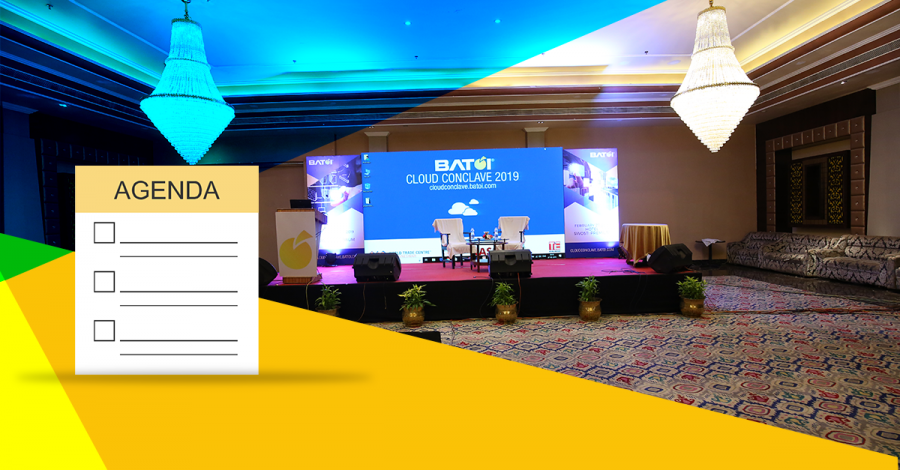 If you are planning to organise an event, the agenda is the most important thing to set up as it plays an important role for the attendees to have a look and to decide as to whether to attend the event or not. If the agenda has the information that is irrelevant to the attendees, it is likely that their chances of attending your event will be too low. On the other hand, if the agenda directly relates to their interest, it is likely that you will receive a good number of attendees for your event.
So, it is important that you setup the right agenda for your event to ensure that it not only aligns with your event goals but also keeps your attendees interested and engaged.
A Look at the Traditional Way
As with a paper event program, you may start off by writing the important details first. This may include writing down the event name, venue, date and time of the event. This can then be followed by adding other relevant details that you may like to provide in a tabular format, which may relate to the different sessions that will be conducted during the event with the mention of the specific topic that will be discussed, the duration of each of the sessions, the details of the speakers for each session etc.
Apart from this, you need to ensure that your content is formatted and presented in a clean and clear manner. Also, it is also important for you to ensure that the font is legible and large enough to read. Once this is done, you print it and circulate/distribute it among your attendees.
From Paper-based Event Management to Using Batoi CloudSpace
Time has changed and paper program are now a thing of the past. Event apps have now slayed the paper program and have changed the event attendees life for the better. With Batoi CloudSpace, setting up your event agenda is now easier. You can set up your digital agenda in matter of minutes without having to worry about how to format it. The agenda is made available in a nice way that provides attendees with a live schedule of your event at their fingertips. Your attendees can also access information on the speakers who are involved with your event. Also, you can update it on-the-fly so attendees have the latest schedules and information. Furthermore, if you ever need a paper copy of your agenda, you can print the same.